Kim Kardashian has apologized for using the R-word in an insensitive Halloween video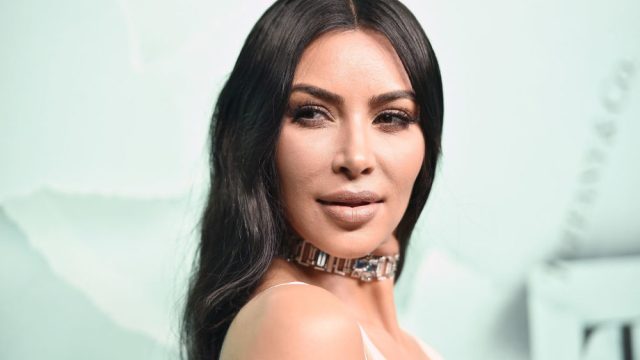 Kim Kardashian has apologized for using an offensive word. Earlier today, the Keeping Up with the Kardashians star drew backlash for saying the word "retarded," which many have pointed out is offensive to the special needs community. In a statement issued to TMZ and various other outlets, Kardashian said:
"I want to apologize for what I said in a recent video post that is inappropriate and insensitive to the special needs community. I try to learn from my mistakes and this is one of those times. Please know that my intention is always pure, and in this case, it was a mistake. I'm sorry.
So what caused the word usage in the first place? Let's backtrack. Kardashian celebrated Halloween at sister Kendall Jenner's Halloween bash on October 31st. The KKW Beauty mogul and best friend Jonathan Cheban donned Pamela Anderson and Tommy Lee costumes. But when you have a Halloween party with a bunch of younger people, your cultural references may go right over their youthful heads.
Here's a look at Kardashian and Cheban's costumes:
And here's the classic photo the duo were referencing:
https://www.instagram.com/p/BplPgSKFl2X
In Kardashian's Instagram Story, she says, "We are Pam Anderson and Tommy Lee. Nobody knows who we are here. You guys are all too f—ing young. This is so sad." In another video with her friend and former assistant, she adds: "Nobody knows who I am. Yeah! Retarded."
The video has since been deleted, but Twitter was not happy. One user tweeted, "So people that don't know who you are for Halloween are retarded really!! Smh maybe you should spend time with people with disabilities that way you can show more empathy towards those that are special needs."
false
We're glad Kardashian realized the insensitivity of her comments and apologized.