Kim and Kanye's gift to Rob and Blac Chyna's baby, Dream, was *so* perfectly them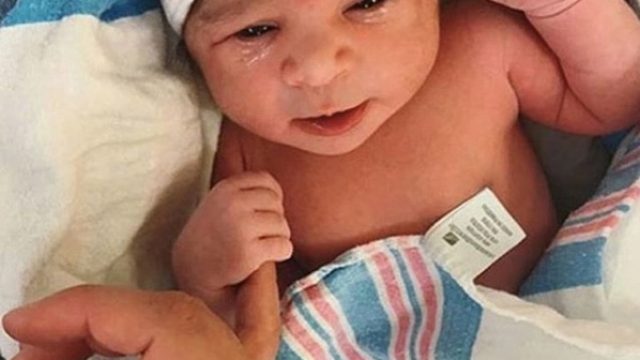 We supposed that if Rob Kardashian and Blac Chyna had their baby girl, Dream, that all the Kardashian/Jenner family members would shower the new little reality star bundle of joy with tons of over-the-tops baby gifts. So it makes perfect sense that Kim Kardashian and Kanye West gifted two pairs of baby Yeezys to Rob and Chyna's fresh little girl. Like, of course that's what their new-baby gift was. You really can't have an aunt and uncle as fashionable as Kim and Kanye without them making sure you start life on the right foot. Twice. Even though you can't walk yet. But that's fine. Because you'll look extremely dope, which is all that matters.
Seriously, how freaking unbearably cute are these teeny, tiny Yeezys??
https://www.instagram.com/p/BMsiHpqA2td
What the hell is is about itsy-bitsy baby shoes that make them almost cuter than new babies themselves? Although, to be fair, Dream Kardashian is extremely cute. She's clearly carrying on the proud family tradition of baby's being born flawlessly beautiful:
https://www.instagram.com/p/BMplrFTgaOF
We are already so obsessed with this kid. Put the damn Yeezys on her and take a picture, Rob! Her adoring fans need to see her try them on!