Kim and Kanye have arrived at the Met Gala, and we can't stop staring
Happy Met Gala night! Tonight's the night we get to stare at all the inventive outfits on the red carpet to the theme of "Manus x Machina: Fashion in an Age of Technology." What does that mean exactly? We're slowly finding out. While Emma Watson is dressed up like a fabulous pirate, and Claire Danes is wearing a light-up Cinderella gown, reality star royalty Kim Kardashian West and her boo, rapper and professional fashionista Kanye West have arrived looking like… wax figures?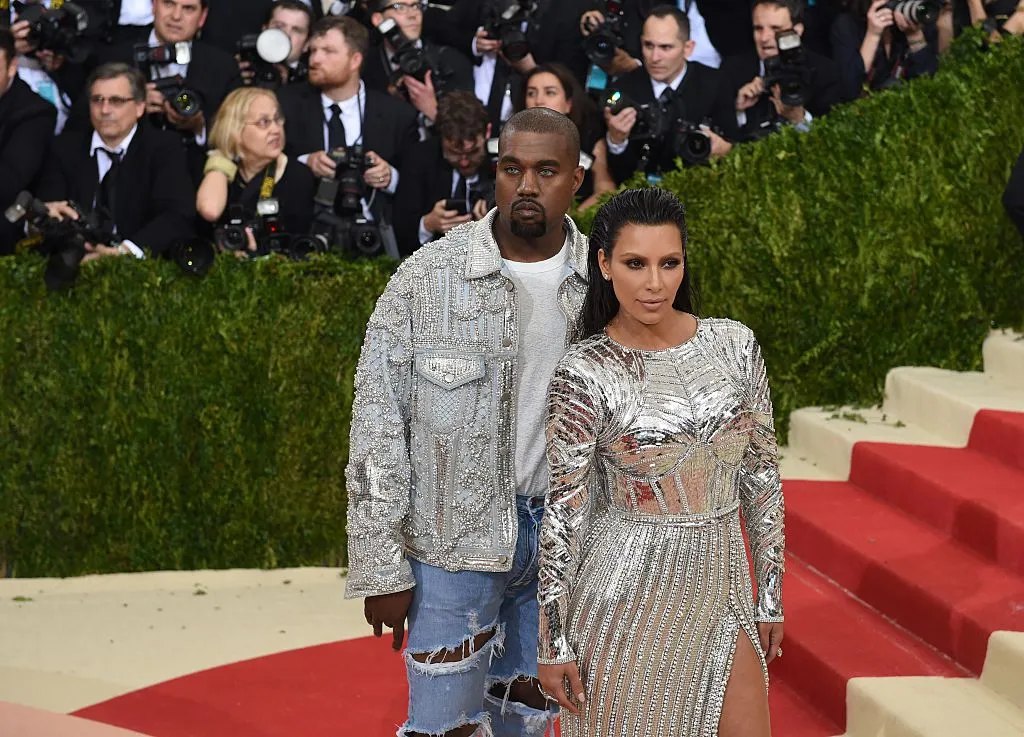 Kanye West is wearing very light, eerie lenses, while Kim lightened her brows and applied heavy, heavy makeup to her eyes.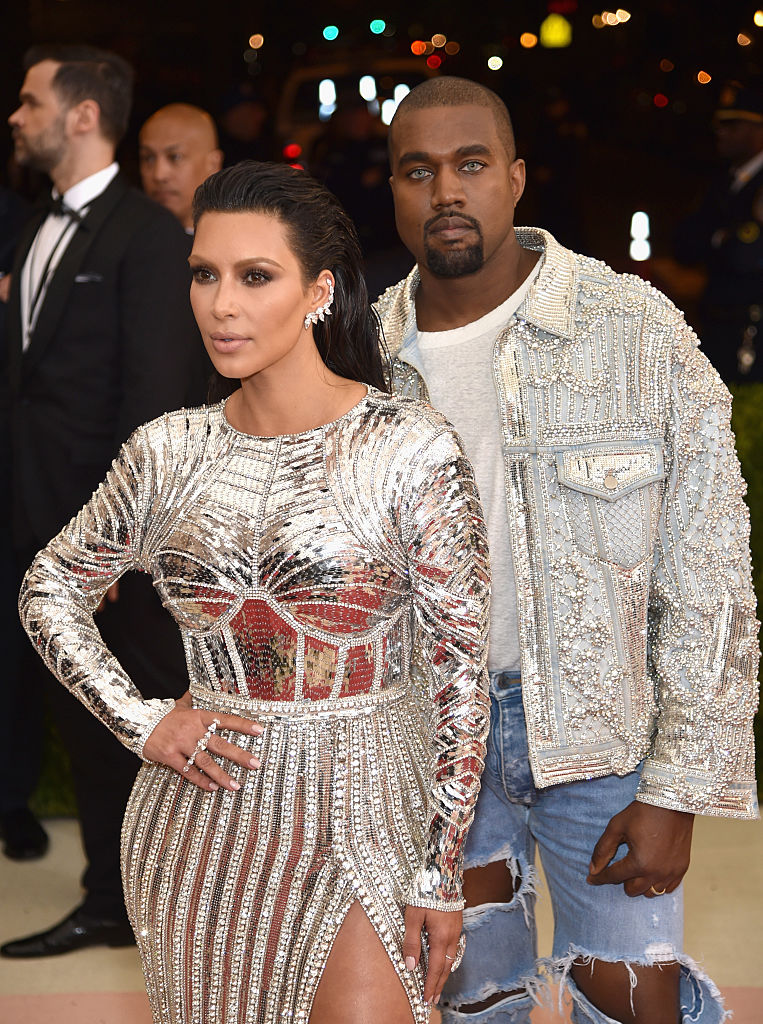 The couple looks kind of unreal. Like, literally. They don't look real. Is it just me? It can't be just me.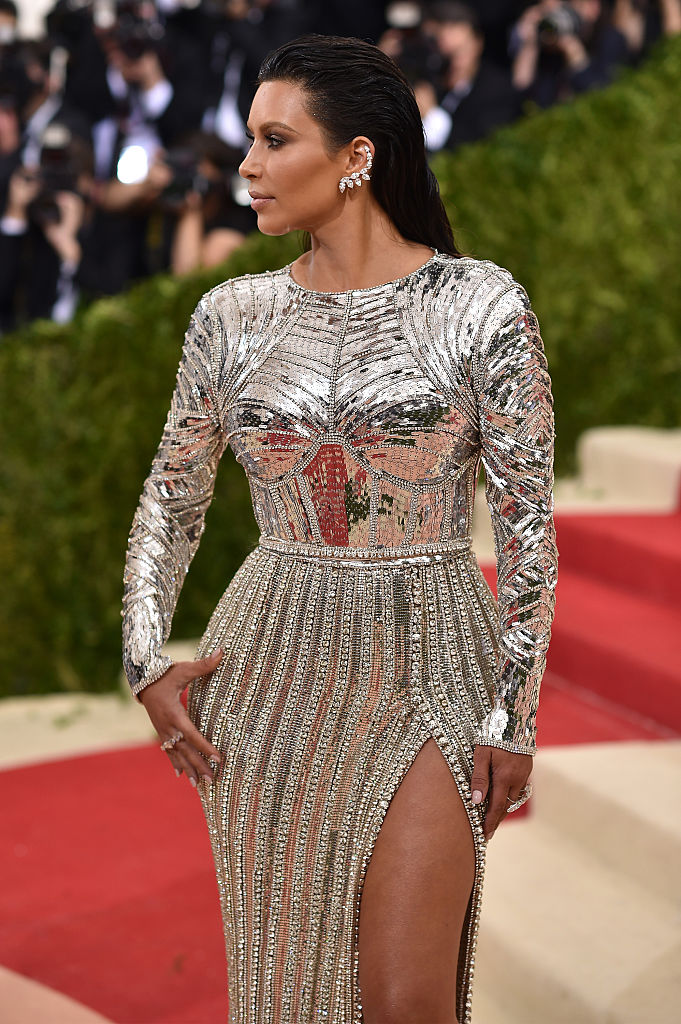 Besides the doll-like look Kim and Kanye MAYBE are going for, I do really love Kim's all-silver gown. It looks like a knight's armor, which she's accessorized with bold ear cuffs and rings. Kanye kind of looks like a member of *NSYNC with his glitter denim jacket, which I hands-down AM LOVING RIGHT NOW.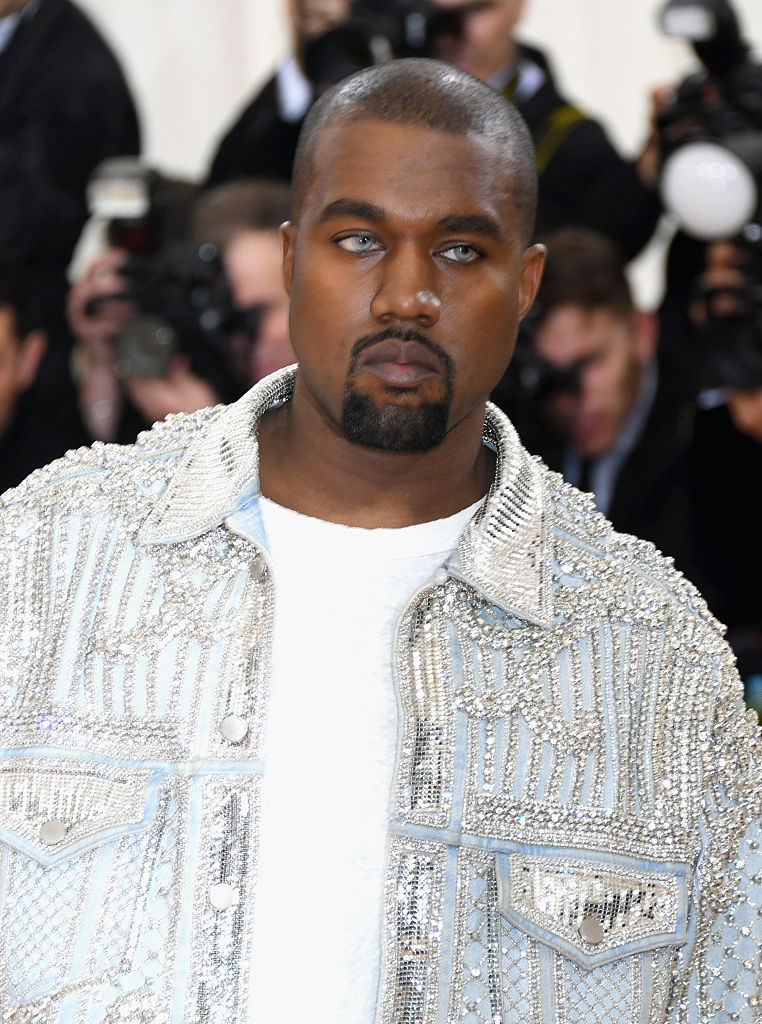 Maybe these two took the Man x Machine theme a little too seriously. Either way, we're ALL about it (and maybe a little scared).