Kim just shared a new picture of baby Saint, and we can't stand how cute he is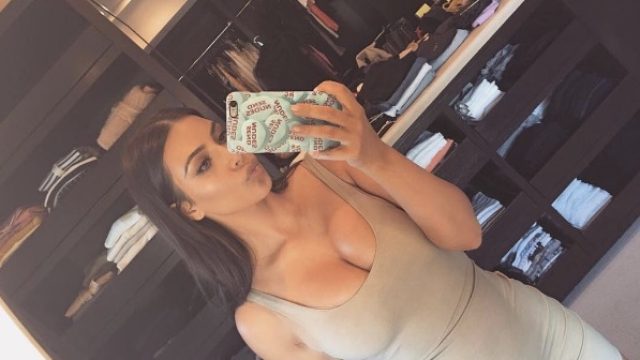 For how public Kim is about her own life, she keeps Saint pretty much out of the spotlight. He's six months old, and we have rarely seen pictures of him — which is actually pretty cool. We're totally into the idea of letting kids be kids, and it seems like Kim and Kanye are, too. However, she just posted a new photo of Saint, and it's basically the cutest thing we've seen all week.
Just look at that baby! He's already so adorable, and it seems like he's pretty into eating his own hand and staring deep into his mama's eyes — eyes which she thinks look just like her own. false
Is Saint Kim's twin? The two do look a lot alike! A lot of people responded to her tweet, telling her how beautiful he was and that they could definitely see the resemblance: false false
She added that Saint is definitely a mix of both of them, but he has her eyes for sure, and she thinks that Saint looks like her and that North looks like Kanye. false false
No matter who most resembles who, they're a beautiful family, and we can't wait to see more pics of both kids — whenever they decide to post them. In the meantime, we'll settle for more of Kim's selfies, any day.