Kiernan Shipka's pretty-in-pink gown is basically perfection realized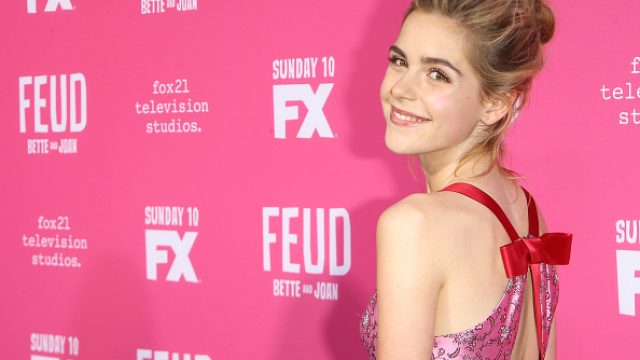 How perfect is Kiernan Shipka's dress? Let us count the ways! At 17 years old, Kiernan has more red carpet hits under her belt than most revered starlets do in their entire careers. She's most certainly a sartorial force to be reckoned with, and it's difficult to fathom, but her red carpet looks just keep on getting better. Which again is hard to process, because her style is so ~damn~ good all the time!
While attending an event on behalf of her latest project, Feud: Bette and Joan, the teenage starlet sent jaws dropping to the floor in a pink Erdem gown. The pre-Fall 2017 number is no ordinary gown, however, as it's jam-packed with rich sartorial details that qualify it more as a piece of fine artwork than a mere dress.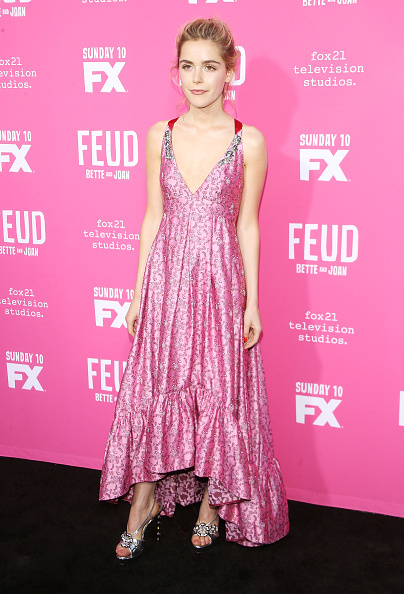 Look closely, and note the intricate silver floral embroidery that adorns the satin fabric. It incorporates superhuman craftsmanship because sewing on top of satin is basically the equivalent of sewing on water. The "Janet" dress featured a subtle high-low silhouette offset by a romantic ruffled hem, furthering adding to its exquisite nature.
Now, the V-neck number is no doubt gorgeous from the front. But it's incredible from the back. The straps melt together into a bright red ribbon, which ties into a bow just at the shoulder blades then falls into a single strand down the back of the dress. It's a geometric design that infuses sophistication with the unexpected. And basically, it's flat-out perfection!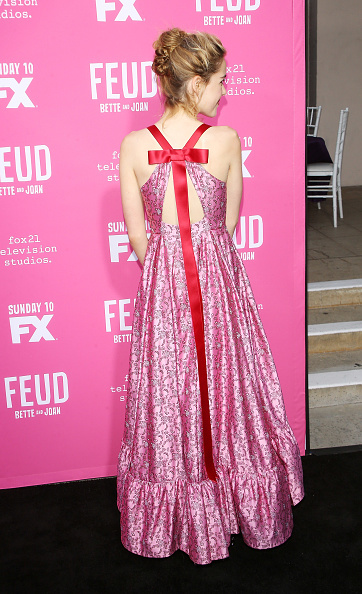 To tie it all together, Miss Shipka slipped on a pair of floral silver heels that perfectly accentuate the dress' meticulous embroidery. Seriously, were these shoes made for this gown or what?!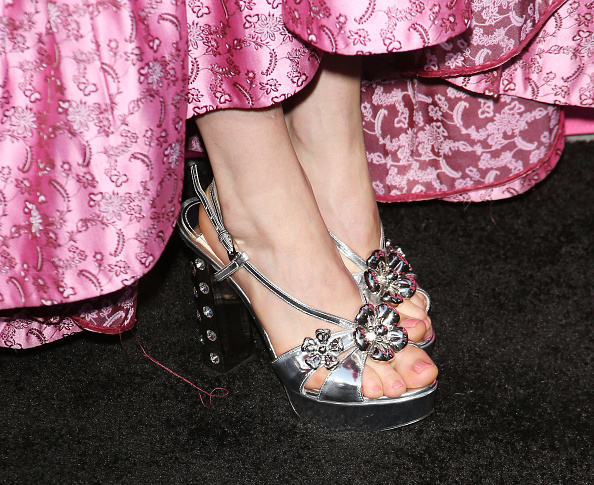 With her hair swept back into a romantic twisted updo, the look head-to-toe is nothing short of genius. Which, of course, is exactly what we've come to expect from Miss Shipka.
And side note: With prom season just around the corner, we *think* this look might serve as phenomenal dress inspiration, hint hint. Just saying!