Your skin care #empties are basically gold with the Kiehl's recycling program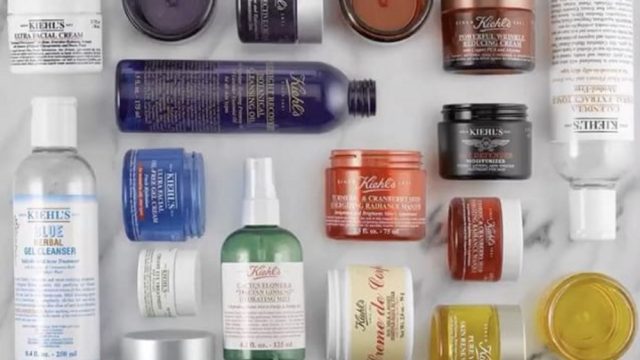 We love recycling programs, especially when you get beauty brand recycling rewards! Both Lush and MAC are just a couple of the companies that offer incentives to recycle your empties! Kiehl's is upping their incentive game, which is amazing because we have been obsessed with the brand since they've blessed us with their skin-changing products since 1851. In honor of Earth Day, through May 1st, any Kiehl's freestanding stores will accept any empty Kiehl's jar, bottle, or tube. For every item recycled, they will donate $1 to Recycle Across America, up to $15,000.
That's not the only way you can help with! They also want to get the word out. If you snap a pic of your empties, you can use the hashtag #KiehlsEarthDay or tag their Insta account to show off your gorgeous skin. For every post, they will donate up to $10,000 to the RAA, and that's one way to look good and feel good.
Using up great Kiehl's products and posting on Insta? We are pros at both. It's awesome to know that we can help the Earth, too!
https://www.instagram.com/p/BSV_hIPlKa2
Of course, saving the planet is not the only perk to the Recycle and Be Rewarded program! The customers recycle count will be digitally tracked at Kiehl's stores. When you return 10 empties, you get to select one free item from their travel collection.
The freebies don't stop there, either. From April 13 through April 26th, when you spend $100 at Kiehl's, you'll receive a reusable water bottle filled with four deluxe samples of your choice. Shopping has never been more fun. This is available in stores or at Kiehls.com. Just remeber to enter the code EARTH at checkout.
The extra incentives are for the month of April, but the Kiehl's recycle program is an ongoing incentive. At free-standing stores only, customers can always return empty Kiehl's bottles, tubes, and jars for recycling, in exchange for a product. According to a press release to Hellogiggles, Kiehl's has recycled more than 3,300,000 empties since 2009!
https://www.instagram.com/p/BSeNQSEFZ-G
Remember to save those empties and recycle them at any Kiehl's store for some amazing rewards!