Kiehl's is doing even more for Pride by releasing new Ultra Facial Creams to support the Tegan and Sara Foundation
If you need yet another reason to love Kiehl's, there's definitely more to celebrate, especially since the brand is now releasing two new Ultra Facial Creams to help support the Tegan and Sara Foundation.
A proud and long-time supporter of the LGBTQ community, Kiehl's plans to help the Pride cause even further by launching a limited-edition Ultra Facial Cream and an Ultra Facial Oil-Free Gel Cream. 100 percent of net profits from the sale of each cream product, up to $5000 will help benefit the Tegan and Sara Foundation.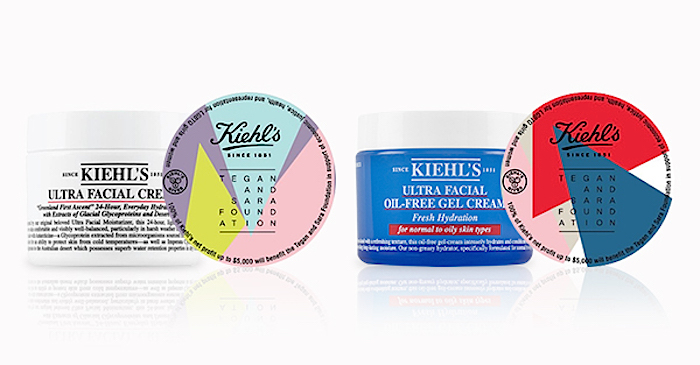 The Tegan and Sara foundation was created in 2016 by Grammy-nominated musicians Tegan and Sara, who have been a huge champion of LGBTQ causes. The foundation plans on improving economic opportunity, media representation, and providing health services to LGBTQ women in need. This sounds like the perfect partnership.
Great for all skin types, both the Limited Edition Ultra Facial Cream and the Ultra Facial Oil-Free Gel Cream provide 24-hour moisture to dry and deserving skin. And absorbing fairly quickly without a greasy residue, each of these two creams is sure to work beautifully inside any summer skin care regimen. The only catch is, the limited-edition products are only available at Kiehl's New York stores starting today, so if you live elsewhere, you're going to have to beg a friend to grab you a jar or two.  
Now, this isn't the only time Kiehl's has given back to the LGBTQ community. The popular skincare brand created a first time alliance with three LGBTQ organizations earlier this month, making us more than curious to what the brand has in store for pride month next year!
For more information on any of Kiehl's new products, be sure to visit the brand website for more information.