This eye cream de-puffed my eyes and cleared my dark circles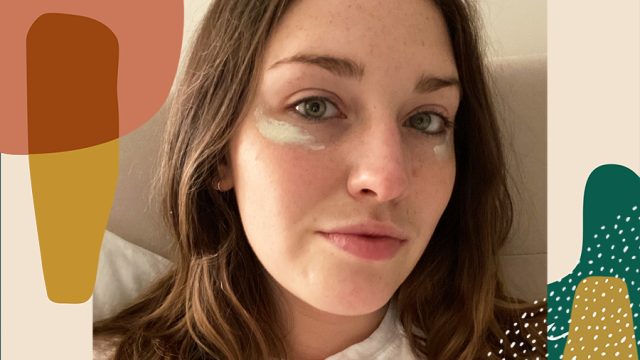 Welcome to Game Changers, a weekly series where we talk about the holy grail beauty products we're loving now—the ones that saved our hair, cleared our skin, and in some way changed our lives. This week, contributor Katie Berohn talks about how the Kiehl's Creamy Eye Treatment with Avocado saved her eyes from puffiness and dark circles.
To be honest, I used to think that eye creams were a hoax. As a skincare fanatic, I've tried almost every kind and had never noticed results. No matter what eye cream I used my dark circles were still noticeable, it would pill under my makeup, and the delicate skin around my eye area always felt slightly less moisturized than I'd like it to be.
Last spring, the area around my eyes started getting unexplainably puffy, and my dark circles were more pronounced. Nothing was helping—not drinking 8+ glasses of water a day, not eating copious amounts of vegetables, and definitely not slathering on any of the eye creams that I'd applied. I tried plenty of at-home fixes, too. I put frozen spoons under my eyes, I found an eye mask made out of tea bags, and I even put slices of cucumber over my lids in hopes that they'd do something. None of it worked.
I was ready to resign myself to the idea that my eye area was always going to be problematic when I came across Kiehl's Creamy Eye Treatment with Avocado. The eye cream comes in an unassuming white container, and the cream itself is tinted a slightly mint-green color. It has ultra-hydrating ingredients like avocado oil and shea butter that feel like a shot of moisture for the skin around your eyes, but then again, many eye creams I'd used in the past had fallen short on the same moisturizing claims. This one, unlike the others, actually worked.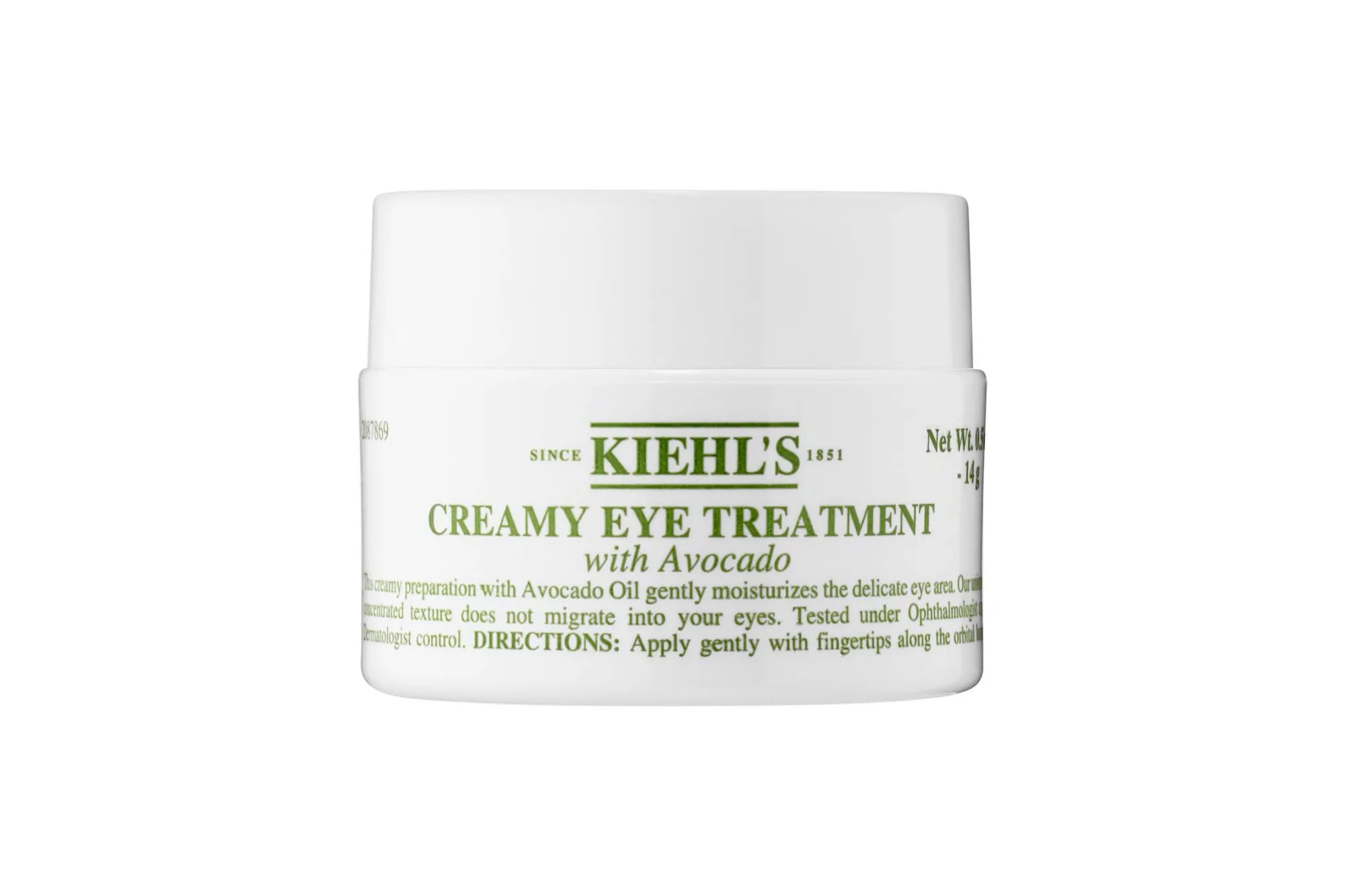 To use, I take a pea-sized amount of the treatment with one of my ring fingers and press it against the other so that each one has an even amount of cream on it. Then, I gently pat the product into the skin around my eyes, starting at the base of my orbital bone and lightly tapping up toward my brows to reach the whole area.
The eye cream has a creamy, slightly thick consistency, as you might expect at first glance. However once, you work the product into you'll notice that the texture starts to change into a more slippery, even watery, feel as it melts into the skin. This solves the problem many eye creams have, which is that they feel a bit too thick on the skin, weighing down lids. Kiehl's Creamy Eye Treatment with Avocado's formula allows it to sink into the skin instantly without leaving a heavy residue behind.
When I use this eye cream, the skin around my eyes instantly looks more supple and my dark circles virtually disappear. I automatically feel more bright-eyed, and the puffiness problem that I was having becomes a distant memory. If I use this treatment under makeup, it doesn't pill or clump like some eye creams will, making it a great base for anything. The delicate skin around my eyes also retains moisture all day, even when I'm home in Colorado where the climate is bone-dry. Pro tip: You can also apply it on your lips before you apply lip balm for a blast of extra hydration.
Whenever someone asks me about my skincare routine, the first thing I tell them about is the Kiehl's Creamy Eye Treatment with Avocado. So far, I've gotten five of my friends hooked on it, and I won't rest until everyone I know has tried it for themselves. I've never been happier to stumble across a product, and I'm even happier now that I'm no longer desperate enough to put tea on my face.