Kiehl's just gave their cult fave Ultra Facial Cream a major upgrade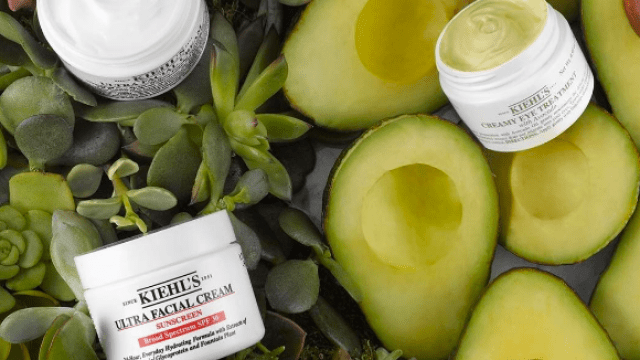 Our favorite skincare brand just combined two of our favorite things: super-soft skin and sun protection! Kiehl's cult-classic Ultra Facial Cream is getting a major upgrade with its new SPF-infused version. Simply called the Ultra Facial Cream Sunscreen SPF 30 (classic), this new and improved cream of this beloved face lotion can now jointly function as your moisturizer and your daily SPF. Natch!
Of course, if you prefer a different sunscreen with your Kiehl's moisturizer, the non-SPF version isn't going anywhere either. Either, just pah-lease don't skip the sunscreen, okay? Because all the epic moisturizer in the world won't save you from age spots, premature wrinkles, or more importantly, skin cancer.
If you're not familiar with the greatness that is the Ultra Facial Cream (with and without SPF), allow us to enlighten you. Like we said before, it's a cult classic. That's because it's packed with near-magical ingredients like antarcticite, squalane, and "fountain plant," which are rich, emollient, and ultra-moisturizing components that make this moisturizer a must. Plus, it's paraben free.
And with a fast-absorbing, non-greasy feel, there's really not a good reason not to adore this game-changing skincare stuff.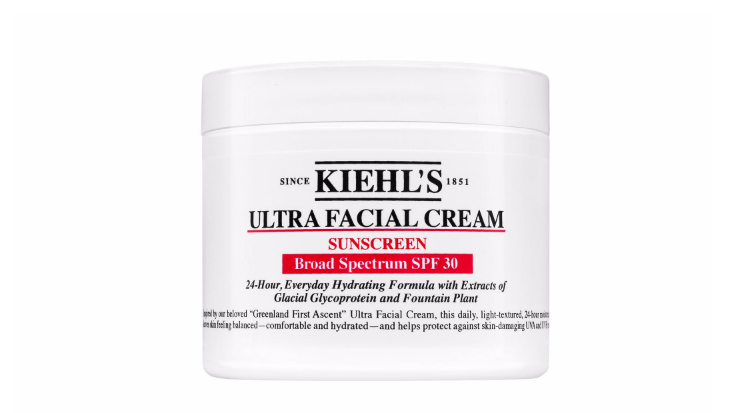 And with summer fast approaching, now is exactly the time to stock up on your favorite SPF-infused products. Ain't nobody got time for painful sunburns or skin damage!
Now, what are you waiting for? The Ultra Facial Cream Sunscreen SPF 30  ($27.50) will hit stores in April, but you can go ahead and order yours online right now.