These kids tasted popular food from Thanksgivings past, and their reactions are too funny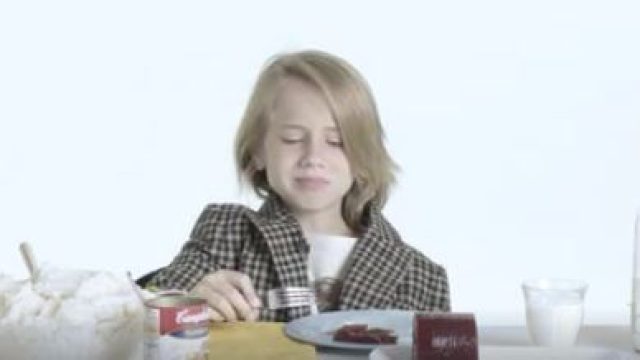 On Thursday, we get to feast on turkey, mashed potatoes, apple pie, and other beloved Thanksgiving dishes. But "pass the gravy" hasn't always been the most common phrase heard at Thanksgiving dinner. In a hilarious history lesson, kids tasted popular foods from Thanksgivings past, and their priceless reactions will undoubtedly bring a smile to your face.
What types of cuisine did our relatives from 100 years ago bring to a Thanksgiving feast? Oyster shooters, yorkshire pudding, cream of peanut butter soup and pickled walnut are a few examples — and if you're thinking these foods don't sound particularly appetizing, you're in the good company of a group of children ages 13 and under.
These kids are troopers, am I right? Although their hilariously candid commentary and facial expressions say it all, they hung in and tasted a whole lot of strange foods despite their obvious trepidation.
But, in defense of our ancestors' questionable taste in food, there was one big hit — sweet potato casserole with marshmallows. And, luckily, this is one dish that many of us can still enjoy on Thanksgiving.
As we count our blessings on Thursday, I'll be sure to give thanks for the fact that I don't have to pretend to enjoy yorkshire pudding and cream of peanut butter soup in order to avoid hurting the host's feelings. Sometimes the little things in life are the best things, ya know?