This elementary schooler's savage response to a question about his favorite book will speak to your soul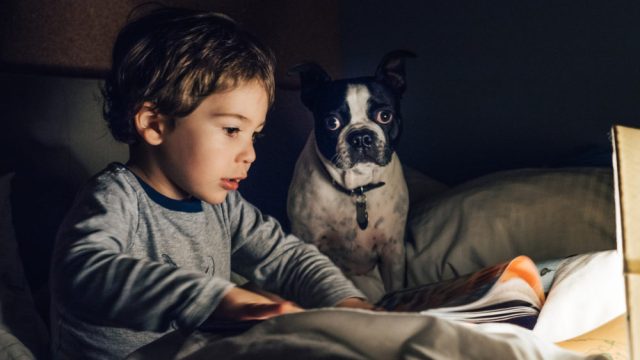 Whether you're an avid bookworm or haven't picked up a novel since your school days, chances are there's at least one book you love. Maybe it changed how you think about writing, or maybe it changed your entire life — the point is, reading is powerful, and our favorite books hold infinite spade in our hearts. So this British elementary schooler's hilarious response to a writing assignment is for everyone who's ever loved a book, aka all of us.
Twitter user Laura from Cheshire, England (whose handle is appropriately @Mum_Reader) often tweets about books and reading. On June 27th, to celebrate National Writing Day, she took to Twitter to share an old homework assignment from her son…and get ready to LOL.
"A tiny piece of writing, all about the love of books and reading," Laura tweeted. "...from my son's homework when he was six."
"Would you recommend this book to a friend and why?"..."No. It is my favourite and I do not want anyone else to have it."
James' sentiments clearly resonated with the Twittersphere, because the tweet has been liked almost 30,000 times. Wondering what James' favorite book was? There's a Dragon at My School by Jenny Tyler and Philip Hawthorn.
It seems James is still quite the bookworm.
We hope James never loses his love of reading — though hopefully he becomes slightly less possessive.