These kids can't stop dancing to Shakira and it's SOOO adorable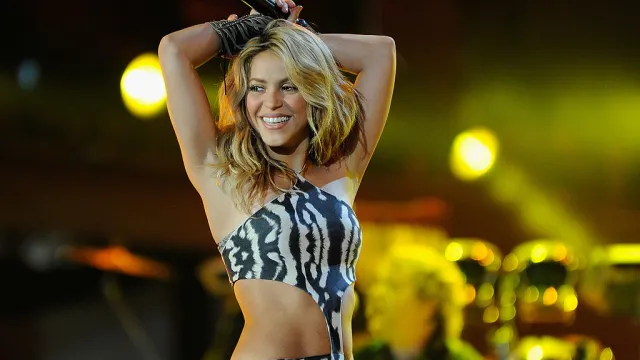 Back in the day, aka 2006, Shakira was heating up the world charts with her hit single "Hips Don't Lie". That song could make even the most uptight of us dance like there's no tomorrow and it looks like the singer has done it again. Adults and kids can't stop dancing to Shakira and her song "La Bicicleta". After giving it a listen, I happen to understand why.
https://www.youtube.com/watch?v=-UV0QGLmYys?feature=oembed
First of all, that chorus is fun as hell. Second of all, the beat is powerful. Third of all — everyone wants to dance like Shakira and  this song will bring us all closer to that goal! We were all mesmerized by her skills after the release of Oral Fixation Vol 1 & 2 and this song is just another reminder of Shakira's power.
Since adults are not the only ones incapable of controlling their bodies when hearing Shakira's songs — kids joined in on the fun. Many parents are posting videos of their little ones breaking it down to "La Bicicleta" and the songstress loves them all. Shakira has been reposting those videos on her personal Instagram for all of us to enjoy. Warning: these videos are chalk-full of cuteness, proceed with caution.
Personally I'm paying attention to the girl in the background as much if not more. She's just hitting those poses like a champ!
This might be to early to call, but doesn't this following video remind you are anyone?
The girl in the middle is serving Shakira-realness. Maybe one day we will be dancing to her music!