This Is the One Sex Toy a Sex Educator Uses for Her Sexual Pleasure
Kiana Reeves, the chief education officer of Foria, opens up about sexual wellness and women's health.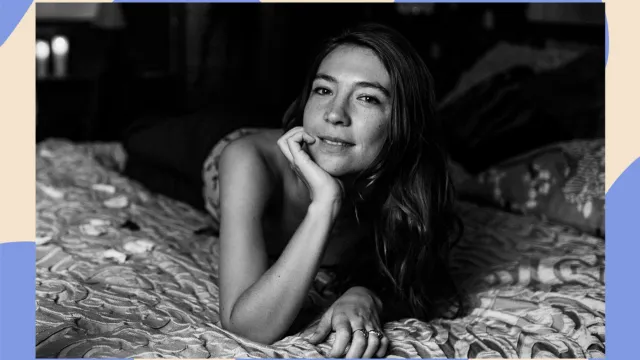 Long before Kiana Reeves became the chief education officer at Foria, a health and sexual wellness company specializing in cannabis-based products, she was invested in the topic of sex. Reeves was often the kind of friend in college who would help show her roommates how to use certain sex toys (she received her B.A. from UCSC in Women, Agriculture, and Spirituality)—but it wasn't until she had her two children of her own that she officially decided to make sex education her full-time profession. She became a full spectrum doula and founded her own women's pelvic health company, The Tulip.
"I had been practicing as a doula for some time, and was extremely interested in wellness specifically as it related to women," the 34-year-old tells HelloGiggles. "I had founded my own company for pelvic health when I came across one of my teachers, Kimberly Johnson. She was introduced to me as 'the vaginopracter' and I instantly knew I needed to study with her."
Reeves began training as a hands-on somatic sex educator, helping people explore their anatomy, pleasure, and nervous system from a physical standpoint. "It has become one of my life's greatest passions because when you work with sex as a healing modality, you can access some of the most primal and deep parts of the subconscious, and it helps root out the societal shame that most of us have inherited around our bodies and pleasure," she says.
Reeves' work eventually led her to Foria, where she now helps build meaningful conversations around sexual wellness and cannabis through educational content on the blog and events focusing on women's health. "We're always looking for more ways to support the needs of our community," she says. "As a sexual wellness company, we see this arcing across the lifespan—not just focused solely on pleasure and sex, but also supporting all of the other hormonal and cyclical changes that happen in our bodies, like menopause."
This ethos especially rings true when it comes to the products Foria sells, like CBD tonics, wellness gel capsules, and arousal oils. "I believe [the future of CBD and sex] will be an evolving landscape, driven by the needs of the people and the successes of products being used in novel ways," Reeves explains. "A lot of our [research and development] comes from our customers who are noticing benefits from our products that they didn't expect. This is one of the most important parts to know about hemp and cannabis—the vast number of benefits people are experiencing from these plants." 
For this week's Self-Care Sunday, we spoke to Reeves to learn more about her journey with sex education and wellness, her go-to self-care rituals, and her advice on exploring sexual desires for the first time.
Mental Health
HelloGiggles: How has your relationship with sex over the years affected your mental health? And how has that relationship changed?
Kiana Reeves: Sex for me (solo or with a partner) is about pleasure, intimacy, and connection. It is a balancing and stabilizing tool that nourishes my nervous system and helps me feel incredibly connected to myself. That said, it can be challenging to find desire or libido when there is stress in the system. If you are stressed, depressed, anxious, experiencing hormonal shifts, or going through some kind of medical procedure, you might feel out of touch with this part of yourself. This is very normal and your body's way of prioritizing what it is perceiving as most important in your environment. The trick is to get the support you need to stabilize your stress so your body can come back into balance.
HG: What are some practices or regimens you'd suggest others do if they feel like their mental health is affecting their sex lives?
KR: Dance, breathe, and self-pleasure on repeat. Every night I do a practice of either moving my body to music, breathwork, or self-pleasuring—or using these all together. Each of these tools grounds you into your physical sensations, can help take you back into nervous system regulation, and reorient your body to pleasure. Remind yourself that pleasure is an essential part of your quality of life. 
Physical Practices
HG: What physical activities have you been doing lately to help you connect with your body?
KR: Dancing, breathwork, walking with my family at night, swimming in the ocean. 
HG: How do you suggest others physically connect with their bodies sensually?
KR: Find a quiet space (mine is usually my house at night once everyone is asleep), turn the lights down, light some candles, put on your favorite sexy playlist, and let yourself move with the music. 
Community Care
HG: How have you been staying connected with loved ones during this time?
KR: I actually moved back in with my family so that my kids could have support for school with my mom. We're doing community-style living, sharing groceries and meals, and—lucky for me—some childcare too! I've also been socially distancing and seeing my friends outdoors at places like the beach where there is plenty of space to stay safe yet be together. Community is essential for our wellbeing, so I am also calling those people in my life—like my grandma, who is 92, and making sure she doesn't feel lonely. 
HG: As the Chief Education Officer of Foria, how have you been trying to support the company's community during this time?
KR: We have been creating a ton of educational content that supports people in their journey to working with stress, anxiety, and physical challenges. Our blog is filled with some of the most valuable sex education content out there. These are trying times, as we all know—so we are also staying engaged as a company with what is happening nationally and encouraging our audience to do the same. This moment in time calls for an all-hands-on-deck approach to change, and we are proud to be a part of it.
Personal Joys
HG: Are there any sex/sensual products or rituals that you've been gravitating toward lately?
KR: I have a big love for the Hitachi Magic Wand, if anyone is looking for the best vibrator out there. I, of course, also use all of the Foria products, especially Awaken with self-pleasure—which I truly think is an act of self-love.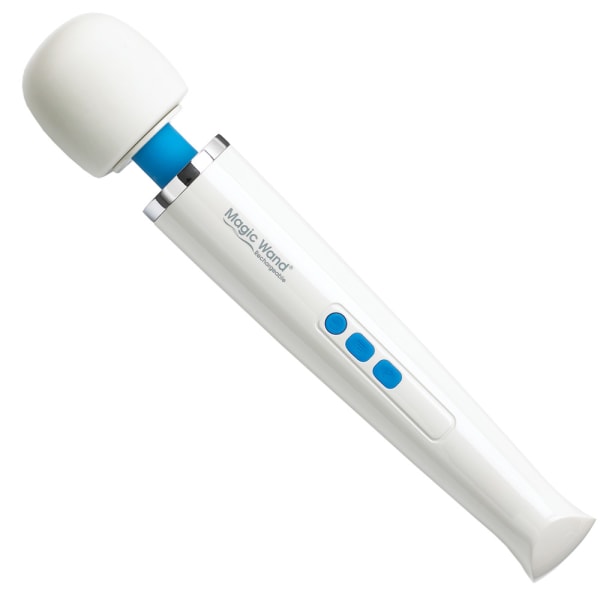 Magic Wand Plus
$$89.95
Shop it
Babeland
HG: How do you connect with your joy during this time?
KR: [Through] my kids and all of the simple beauty around me. This year has been so incredibly trying for so many, and we are faced with some really powerful and important challenges that are calling us all to rise to the occasion. At the same time, this has given me perspective on how privileged and blessed I am to have a family to move home to, a mother who can support my kids while I work, and a beautiful place to be outdoors in. They truly are the lights of my life!
HG: What is your advice for people who want to explore their sexual desires but may feel nervous about doing so?
KR: Explore your pleasure. Masturbation is one of the key tools anyone has for understanding how their body works. Don't focus on the goal of orgasm. Instead, try to follow what feels good for your body and see where that takes you. Don't try to find tips or tricks; just spend time exploring what arousal feels like—and get curious! Move, breathe, change positions; if you notice tension, relax and breathe into it. There is so much capacity for pleasure in our bodies, and most of us are just at the tip of the iceberg.