Twitter is losing its mind over Khloé Kardashian's baby name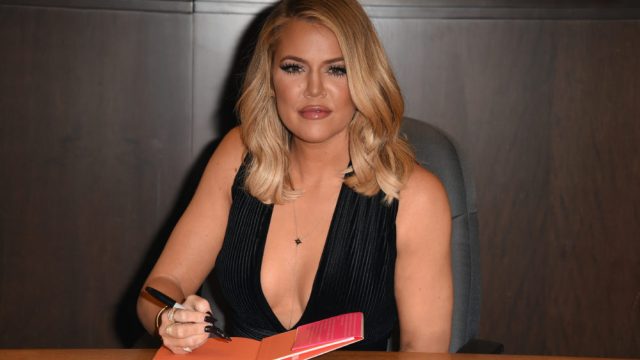 STOP THE PRESSES! Khloé Kardashian has finally revealed her baby daughter's name, and it's (drumroll, please): True Thompson. In case you somehow missed it/spent the latter part of last week in a cave buried under a lake, Khloé gave birth in the early hours of Thursday, April 12th at a hospital in the Cleveland area. And while several friends and family members posted their congratulations to social media in the following days, Khloé had yet to make a statement about her new addition, nor had she revealed the baby's name.
But that all changed with an Insta post today, April 16th, that read:
"Our little girl, True Thompson, has completely stolen our hearts and we are overwhelmed with LOVE. Such a blessing to welcome this angel into the family! Mommy and Daddy loooooove you True!"
And, as expected, Twitter is currently losing its damn mind.
false
https://twitter.com/udfredirect/status/985965460440006656
And Khloe's Insta comments were FULL of name love.
"Ahhhhhh that's so cuteeeeee," one commenter wrote.
"Love the name so insanely cute!" said another.
"True and stormi so cute," wrote yet another fan (and we agree!)
We genuinely had no idea what Khloé would name her daughter, since she herself had admitted that she didn't know "where to begin" when it came to choosing names for a girl (she was set on Tristan Jr. if the baby had been a boy).
We're currently loving the moniker. It's pretty, unique, and makes for some off-alliteration (and who doesn't love that?). Congrats again on your new bundle of joy, Khloé. Now…pictures, please.