Khloé Kardashian revealed why she kept her pregnancy a secret for so long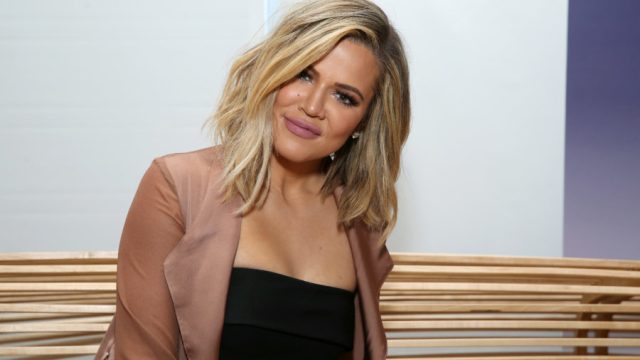 Now that Khloé Kardashian has finally revealed she's expecting her first child with boyfriend Tristan Thompson, we obviously want to know everything about her pregnancy experience. And thankfully, she's now ready to share, In fact, Khloé revealed why she kept the pregnancy secret for six months while talking to Ellen DeGeneres yesterday, January 3rd, on The Ellen Degeneres Show.
In her first television interview since announcing her pregnancy, Khloé dished on everything from whether she's having food cravings to if she has plans to marry Tristan anytime soon.
The youngest Kardashian sister told Ellen why she kept it quiet before her Instagram announcement, saying, "I just wanted to do something myself and write something that was heartfelt for me. I've wanted to have a baby for so long and it's just the perfect timing in my eyes. God always has His plan and I just wanted to do it on my time and when I felt comfortable to do so."
We totally understand why a new mom-to-be would want to keep their pregnancy private — especially when they live in the public eye.
https://www.youtube.com/watch?v=7Khl8D9RVvw?feature=oembed
It's clear that Khloé is super excited to be a mom, and she also noted that Tristan is a huge part of her current bliss. "He's so great just during the pregnancy. I think he makes me more excited, too — I'm excited!"
She added that she loves splitting her time between her home in Calabasas, California and her home with Tristan in Cleveland, Ohio, where he plays for the Cleveland Cavaliers. She noted that Tristan is "super protective" over her, and that she's loving having a "way more balanced life" these days, working while she's in California and spending time with Tristan in Ohio.
"He's really a dream and I feel just really lucky. It's really surreal to me," she told Ellen.
https://www.youtube.com/watch?v=0B3JEvu1CRI?feature=oembed
We're so happy for Khloé and can't wait to hear more about her journey to motherhood.