Khloé Kardashian shared a sneak peek of True's nursery, and it's a pink-and-lucite dream
It's official: baby True's nursery is now our #1 source of home-decor inspiration. New mom Khloé Kardashian shared a photo of her daughter's nursery via her app and, suddenly, we're in love with lucite.
True, who was born on April 12th, has the luxury of sleeping in an absolutely gorgeous lucite crib that's not only Kardashian-endorsed — it's also 100% recyclable and made with non-toxic materials, so baby stays safe and secure.
"I'm obsessed with True's Nursery Works lucite Vetro crib! It's feminine but still cool, which is the vibe of the nursery," Khloé wrote in a post on her app. "Kim uses the same one, and I trust the products she loves. She was my angel during pregnancy and has been so helpful and encouraging. We're similar moms and have been two peas in a pod lately!"
Khloé and Kim's crib of choice is currently sold out on the Nursery Works website, where it retails for $4,500. (We just shed a lucite tear.)
Whether you're a new mom or just planning your future child's nursery, you know we've got you covered. We found a few crib dupes so you can get the True Thompson nursery look without the Kardashian price tag.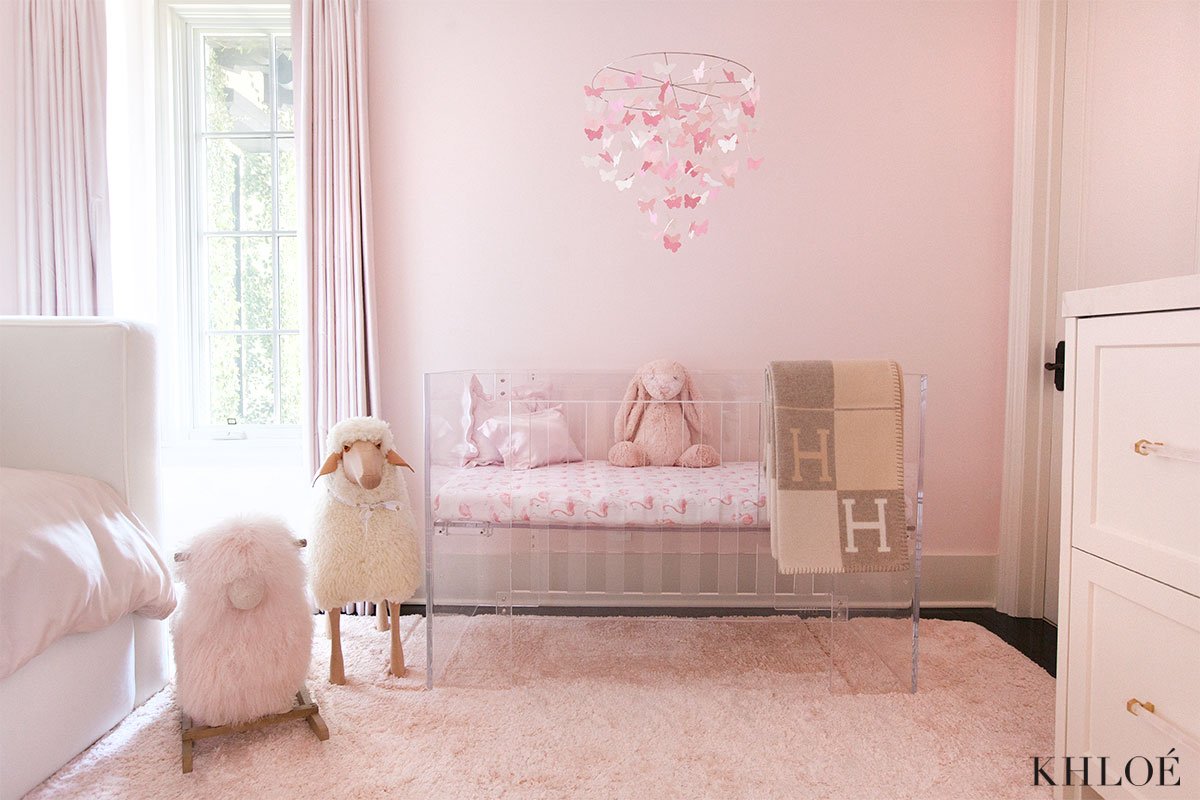 First up is the Harlow 3-in-1 Convertible Crib, available through Wayfair for $649. The lucite slats on the side are reminiscent of the Vetro. Plus, your child can grow with this crib, since it turns into a toddler bed.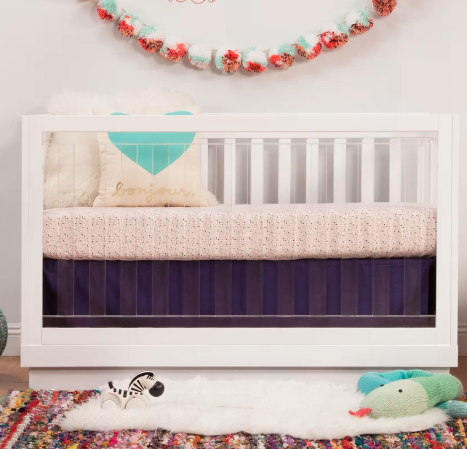 Then there's the Sloan Acrylic Convertible Crib, which is a mid-century style spin on the Vetro and Harlow models. Available in white and chocolate, this crib from Pottery Barn Kids can work with a myriad of different aesthetics.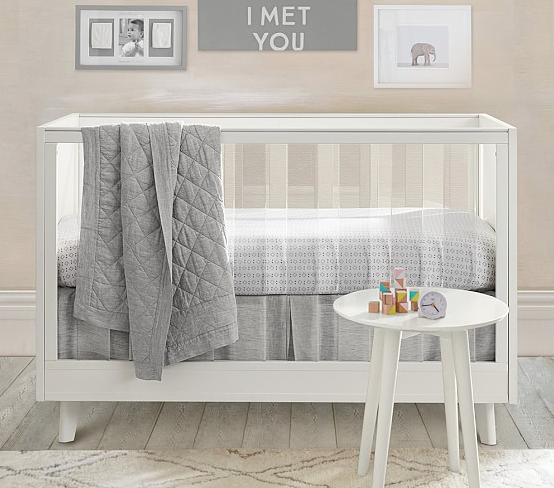 And finally, the Roh Crib, made with acrylic and walnut, is great for nursery spaces with a more earthy feel. It's modern yet warm and, like the above crib, can work with an array of design schemes. It's on the high end of the price scale at $2,699, but it's also 100% recyclable like the Vetro.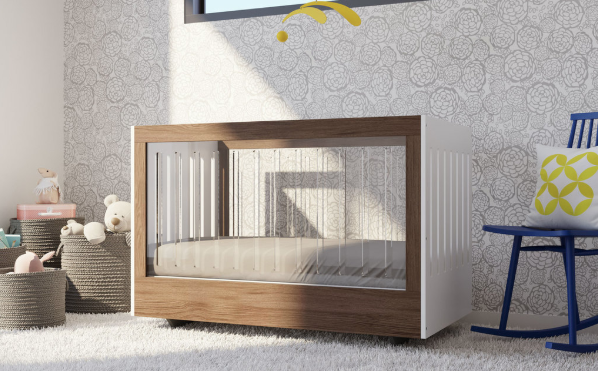 If Khloé Kardashian is loving lucite, so are we. Now if we can just find an adult lucite bed, then we'll really be in business.