Khloé Kardashian explained how she knew Tristan Thompson was "the one," and everyone looking for love should read this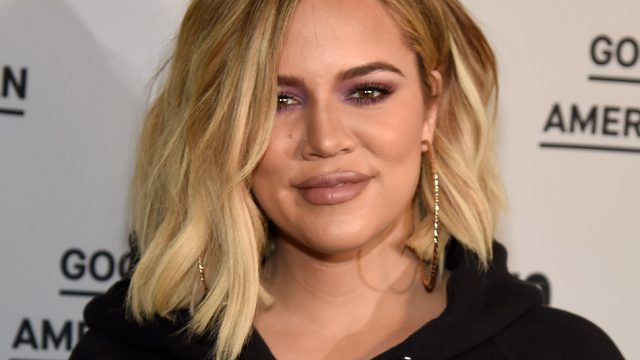 Love can be tough, especially when most of your relationships include a camera following you around. After being married to Lamar Odom for several years, Khloé Kardashian filed for divorce back in 2013 and is currently dating Cleveland Cavaliers star Tristan Thompson.
The two are currently expecting their first child together, which Khloé officially announced back in December. And even though her relationship with Tristan is fairly new (they were first spotted together in September 2016), she has no doubt he's "the one."
On Tuesday, February 13th, Khloé wrote about her relationship on her app. "I have never felt so comfortable or so safe with someone. Because of that, I took it very slowly and was cautious about how I went about 'us,'" she wrote. "I made sure we had very in-depth conversations. I wanted to make sure that those conversations were backed up by actions."
It sounds like she has definitely learned the importance of laying down a foundation for a solid relationship.
Khloé went further, saying how important it is that she shares the same key beliefs with Thompson.
"It was really reassuring to feel that someone had the same belief systems as I did. We shared the same principles and morals. We spoke about religion, children and our families. I think all of those things are important to truly know the ins and outs of someone," she explained. "It's really easy to fall in love with someone during a honeymoon phase when you haven't yet discussed the logistics of life. But you have to talk about the real things if you want a real/long-lasting relationship."
In Khloé's eyes, a successful couple needs to "have respect and a mutual love for one another" after the honeymoon phase.
Wise words on this Valentine's Day, Khloé.