Khloé Kardashian shared a tease-y photo with True, and tbh, we'll take what we can get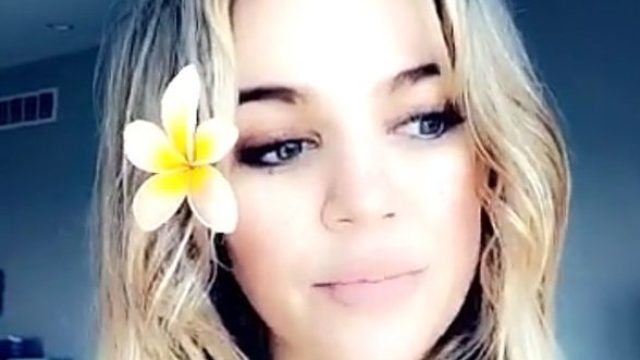 Khloé Kardashian gave birth to True Thompson on April 12th, and we've finally caught a glimpse of her baby girl. And when we say "glimpse," we mean that in the most literal sense: Khloé shared a selfie to Snapchat on May 10th and, in the corner of the photo, you can see True's little hands as she lays on her mom's chest.
We have a theory that Khloé is waiting until Mother's Day, May 13th, to debut a fuller image of her daughter. She recently shared on her app that the family has no "special plans" for the holiday, but this being Khloé's first Mother's Day as a mom makes it seem like the ideal day to share the first real photo of True.
While most of Hollywood has ditched Snapchat in favor of Instagram, Khloé is sharing all her post-baby content on her blog and the forgotten social media app. Yesterday, Khloé documented her first day back in the gym and admitted that it was a struggle.
"It feels so good to finally sweat again and feel like I'm evolving and doing something progressive for my body and my mind, Khloé shared in the Snapchat video. "It is a struggle getting back into the groove of working out. Mentally, I'm strong, but physically it's just not the same. My body is not doing what I feel like my mind is telling it to do. So that's a struggle, but it's only day one. I need to motivate myself.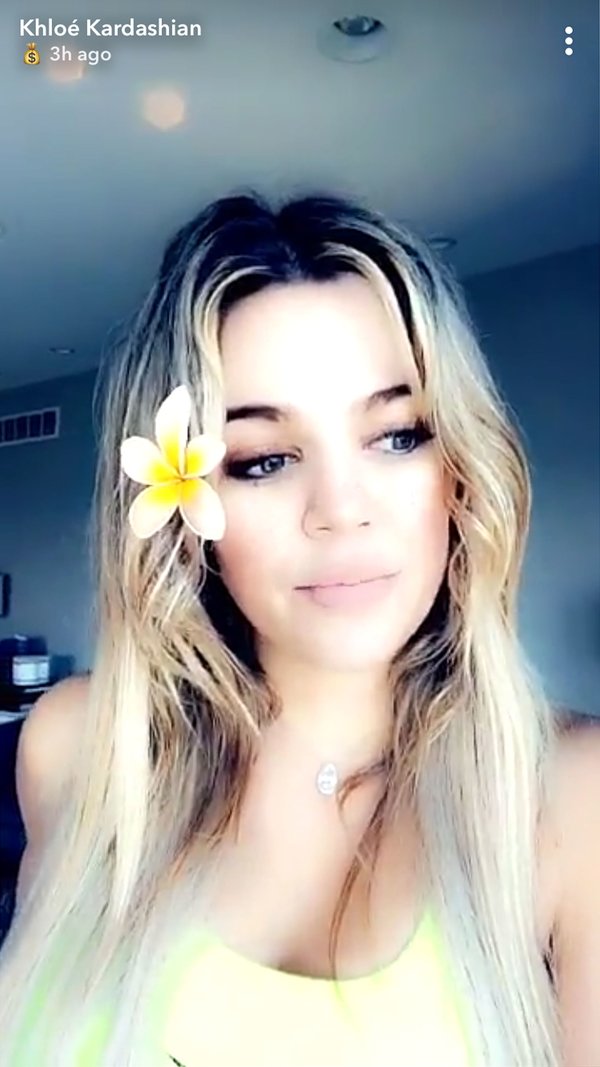 After sharing her workout experience, Khloé dropped the first-ever photo of True, and if you looked up from your phone for too long, you'd miss it.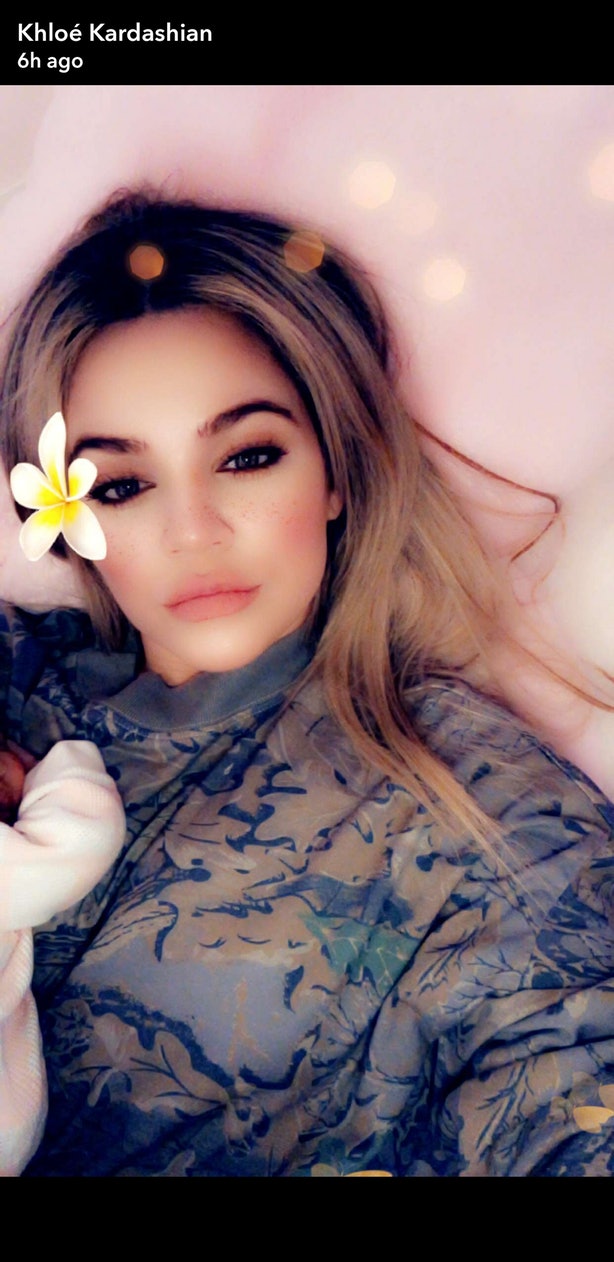 As much as we love this sneak peek of baby True, we can't imagine we're not getting a full-on True photo on or near Mother's Day. There are three new babies and two new moms in the Kardashian-Jenner family now, making Mother's Day 2018 a truly (see what we did there?) momentous occasion for the family.