Khloe Kardashian swears by this $5 shampoo to get her perfect hair
Love them or hate them, we can all agree that the Kardashian/Jenner sisters somehow have ~amazing~ hair. All. The. Time. The girls are known for hair changes in the the same way Mariah Carey is known for costume changes — there are a lot of them. It would seem that with so many hair cuts and dyes the sisters would have very damaged hair, right? Not exactly. Sometimes you just need the right product. Khloe Kardashian is now revealing her secret to incredible hair.
Every Kardashian/Jenner sister has their own subscription-based website where they reveal all kinds of beauty and fashion secrets that we could only dream of coming up with. In a blog post titled "How I Keep My Hair Healthy" Kardashian reveals that her go-to shampoo is only $5. That's right, Kardashian uses Clear Hydration Fix Shampoo, which can be purchased at Target and other drug stores.
Kardashian also revealed that she loves a good deep condition. She wrote:
"I am the queen of conditioning treatments. I use all kinds of oils and creams — vitamin E, Olaplex, olive oil, avocado oil, and coconut oil — quite frequently. I do this at least three times a week.
This deep conditioning may seem like a lot, but Kardashian uses a lot of DIY-based recipes to condition her hair. Oddly enough, Kardashian's routine is fairly common, just shampoo and conditioning, just like us regular people. She did add that sometimes she changes her routine to adapt to her conditioning schedule. She said, "If I need to, sometimes I will shampoo twice because I'll have residue left over from the oil treatments I use."
When not deep conditioning, it seems Kardashian follows the Ethan Craft Method: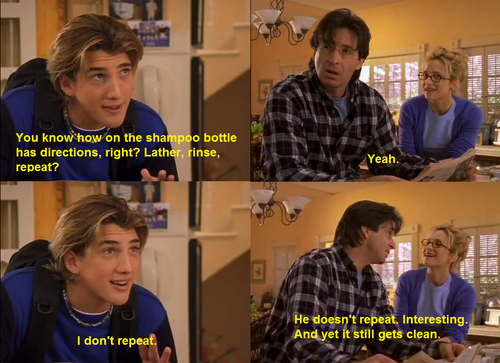 We kid, we kid.
It's easy to forget that celebrities are just like us and shop at store like Target and Walmart to buy their everyday items. We are definitely going to check out Kardashian's go-to shampoo and see if our hair becomes as amazing as hers!