Khloé Kardashian is reportedly starting a beauty line, so expect to see more Kardashian "kollections"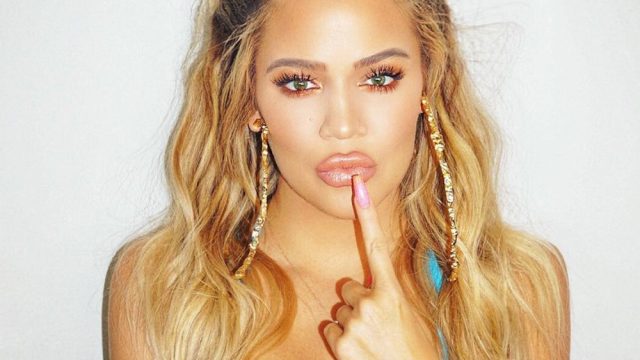 The growth of the Kardashian empire shows no signs of slowing down — these entrepreneurial women just can't be stopped. It looks like our dear Khloé Kardashian has been bitten by the beauty bug, because TMZ is reporting that she's starting her own beauty line.
Beauty seems to be a Kardashian trade, and it makes sense that the whole family would get in on the makeup fun. No one else has impacted new beauty trends and made waves like the Kardashian family. Now the question is, what kind of beauty line is this going to be?
TMZ's and our sleuthing turned up two different trademarks under Khloé's name: KOKO Kollection by Khloe Kardashian and KOKO Kollection. You'll remember that KOKO was the name of Khloé's lipstick collaboration with Kylie Cosmetics — could that have been the inspiration for this new brand?
This news has us wildly speculating about what a Khloé Kardashian makeup collection could entail. We have a feeling she'd want to start off with products that are markedly different than what her sisters are selling, so what could it be?
https://www.instagram.com/p/BPqi8ygBTzE
The trademark files aren't much help, as they give a pretty generic list of beauty and household products. It'd be exciting if there were a wider scope under Khloe's brand and we saw some really great skincare products out of it.
What do you think about the Khloé Kardashian KOKO Kollection news?
Her skin and makeup have been on point lately, so we're definitely coveting that glow. Now it's time to put on our detective caps and start scouring Khloé's social media for clues as to what could possibly be headed our way.
What are your predictions?
Our interest is officially piqued, and we'll be waiting eagerly to find out more.