Khloe Kardashian just posted a heartwrenching note to her brother on Instagram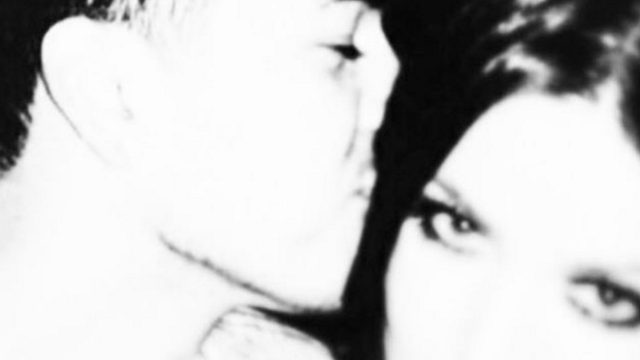 The Kardshian family (as polarizing as it is) doesn't have a ton of privacy. Their every move is followed, and their every word is documented. Usually, they embrace the spotlight and openly share what's on their minds—because they know we're going to find out anyway. The more they share, the more we listen, and the cycle continues.
Arguably, the most open Kardashian is Khloe. She's experienced love, loss, divorce and infertility struggles in front of a massive audience on national TV—and has managed to do so with dignity and grace. Khloe tends to share more often than her sisters, and often what she shares is extremely personal. She isn't afraid to get real about things, and that's why she's a fan favorite.
Well, Khloe is feeling feelings again, and took to Instagram to share them. Yesterday, she posted a black and white throwback pic of her and the youngest Kardashian, Rob. Her message is short but simple: She misses her little bro.
This isn't the first time that Khloe has shared the image. She Instagrammed the exact same pic nine weeks ago in color.
The sentiment of her message was the same too. "If only you could see yourself through my eyes!" she wrote. "I'll forever be obsessed with you! My one and only! #My Ace."
Rob, as you might know, has made a big effort to stay out of the public eye in the past few years. But despite his disappearance IRL, he's been making a big splash on social media with his new girlfriend Blac Chyna. It's a relationship that the rest of the Kardashian/Jenners are still getting used to—namely because Blac Chyna's ex is Tyga, Kylie's current beau.
Yes, the Kardashians are reality TV stars, but they're still a real-life family with real-life feelings. When their relationships with each other are rocky, that's a very real thing—not a plot line. We hope Khloe and Rob can reconcile and get back to their close family dynamic they had before. We loved to watch them goof off together on Keeping Up with the Kardashians!