Khloé Kardashian revealed what she'll likely name her baby if it's a boy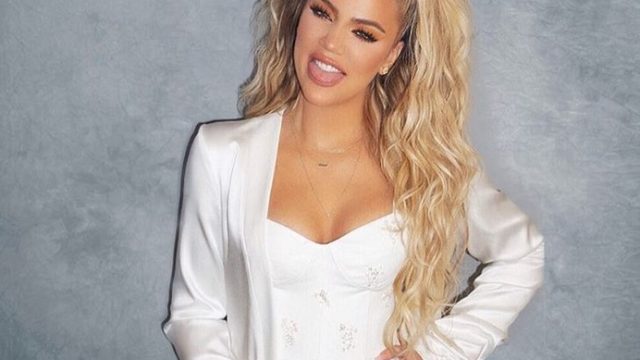 Now that her pregnancy news has been confirmed, Khloé Kardashian has opened up about baby names. While she's pretty settled on a boy name (Tristan Jr., of course), she's still a little puzzled over what she'd name a girl. (Even though her sisters haven't followed the trend, we're still pushing for a K name.)
Khloé decided to discuss her ideas on The Ellen DeGeneres Show, which marked the first interview she's had since announcing her pregnancy. Since Ellen DeGeneres has been extremely curious about the baby news surrounding the Kardashian family (even straight up asking Kris Jenner not too long ago), this venue was probably the best choice.
Since this is the first child for Khloé, who was married to Lamar Odom for years before moving on with basketball player Tristan Thompson, the news is even more exciting. While people are speculating that she's having a boy, she said on Twitter that she'll be revealing the official news on an upcoming episode of Keeping Up With The Kardashians.
Still, as it's good to have two names chosen just in case, she revealed what her boy choice would likely be — and it's pretty cute.
"I think if it's a boy I'll go with Junior...Tristan Jr. Then for a girl, I don't know where to begin," she said.
https://www.youtube.com/watch?v=7Khl8D9RVvw?feature=oembed
According to Khloé, she's not yet sure of the sex of the baby. And hey, it seems like she was being open and honest, so it's possible that she's kept the sex a surprise.
Khloé also revealed that her first trimester was, as it often is, the worst. But these days, things are going fine…except that it's a little hard for her to breathe. Even so, she's not going to be buying maternity clothes anytime soon: the Good American creator revealed that she would wait to buy maternity styles until the very end of her pregnancy.
We can't wait to see whether Khloé will be having a boy or a girl, and look forward to the big announcement.