Khloé Kardashian dropped new Good American jeans after fans asked for *this* specific style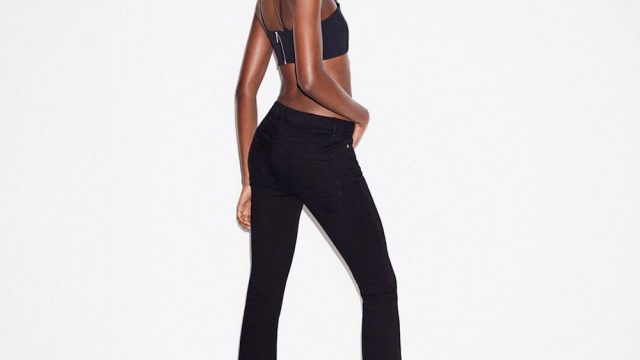 Some weekends a new fire mixtape drops and we shake our booty all around to some new tracks. But this weekend, Khloé Kardashian released new Good American jeans that will make our booties look fly as hell the next time we take to the dance floor, and that is equally (if not more) important.
The newest release from Khloé's empire of Good American jeans is the illustrious Good Boot Crop jeans. As you can gather from the name, the new pants on the scene are a cropped pair of jeans, and in true Khloé fashion, they're designed to lift and accentuate your booty while boasting comfort and wearability. After fans asked for this specific style, Koko made it happen!
The Good Boot Crop jeans come in black, light denim, and a dark denim with acid wash accents.
They cost $159 (the black design is $149), so maybe find someone to rob.
The real question at hand is, do they look comfortable enough to dance in?!
We're thinking yes.
Khloé also released the Raw Edge jacket if you're in the market for an acid wash denim jacket.
It costs $269, so this might end up being your ONLY jacket.
Koko also modeled the new Good Legs Crop Split Hem jeans, so she's truly torturing us with options.
These cost $165.
Which new denim release speaks to YOU personally?!