Khloé Kardashian's pregnancy will be on "Keeping Up with the Kardashians," so we'll be there every step of the way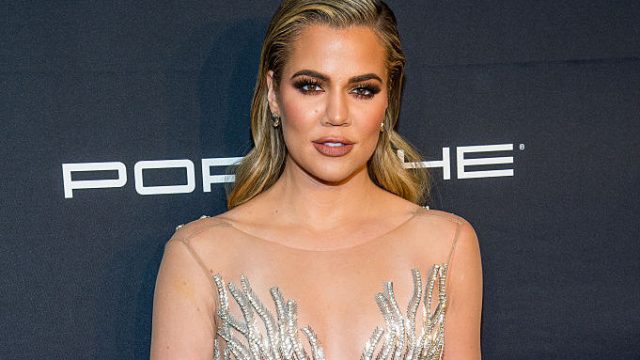 It's all happening, guys! Khloé Kardashian announced that she is expecting a baby and, yes, all is right with the world. Considering that the famous family documents almost every aspect of their lives, it's natural to wonder whether we'll get an inside look at her pregnancy. So, will Khloé Kardashian's pregnancy be on Keeping Up with the Kardashians?
The youngest Kardashian sister only blessed us with the official baby news on Wednesday (on Instagram, where all important announcements belong), but fans already want answers. We wouldn't blame her for keeping the details to herself — pregnancy is personal, after all. But it seems that the reality star is eager to share at least some of her journey to motherhood with us.
Khloé revealed on Twitter that her pregnancy will be part of the show.
There you have it! Of course, she's only talking about the announcement here, so we still don't know how much her pregnancy will factor into the storyline.
People tend to think of the Kardashians as open books because their jobs exist in the public eye. (They also tend to think everything the Kardashians do is bought and paid for, considering some suggested Khloé's pregnancy announcement may have been #sponcon.)
But we can't assume we'll get to see all aspects of Khloé's pregnancy. Cool as it would be to hit the doctor's office with Khloé, we have to respect her right to share only what she wants to share.
Khloé did choose to keep the news quiet for some time.
" I know we've been keeping this quiet but we wanted to enjoy this between our family and close friends as long as we could privately. To enjoy our first precious moments just us ❤️," she wrote on Instagram.
KUWTK's 14th season will resume airing on January 7th. Hopefully, viewers won't have to wait too long before Khloé's pregnancy is incorporated into the series. false
It's amazing to see how genuinely happy her fans are about this Kardashian baby.