Fans just spotted a Khloé Kardashian pregnancy clue in the reflection of her sunglasses
Internet sleuths and Kardashian superfans just pulled a major Nancy Drew and spotted another Khloé Kardashian pregnancy clue. The hint is so incredibly subtle, you have to zoom in to see what it is.
Khloé posted a photo to her Snapchat story on December 17th to promote her collaborative sunglasses with DIFF Eyewear. Fans took a long, hard look at the sunnies and realized there's more than just designer eyewear in the photo.
Cosmopolitan.comnoted that when one zooms in on the reflection of the aviators, a pregnancy pillow becomes visible. Pregnancy pillows are often designed in a U-shape to help expecting mothers sleep more comfortably and correct their posture.
Take a look at the reflection in the left-hand side of her glasses.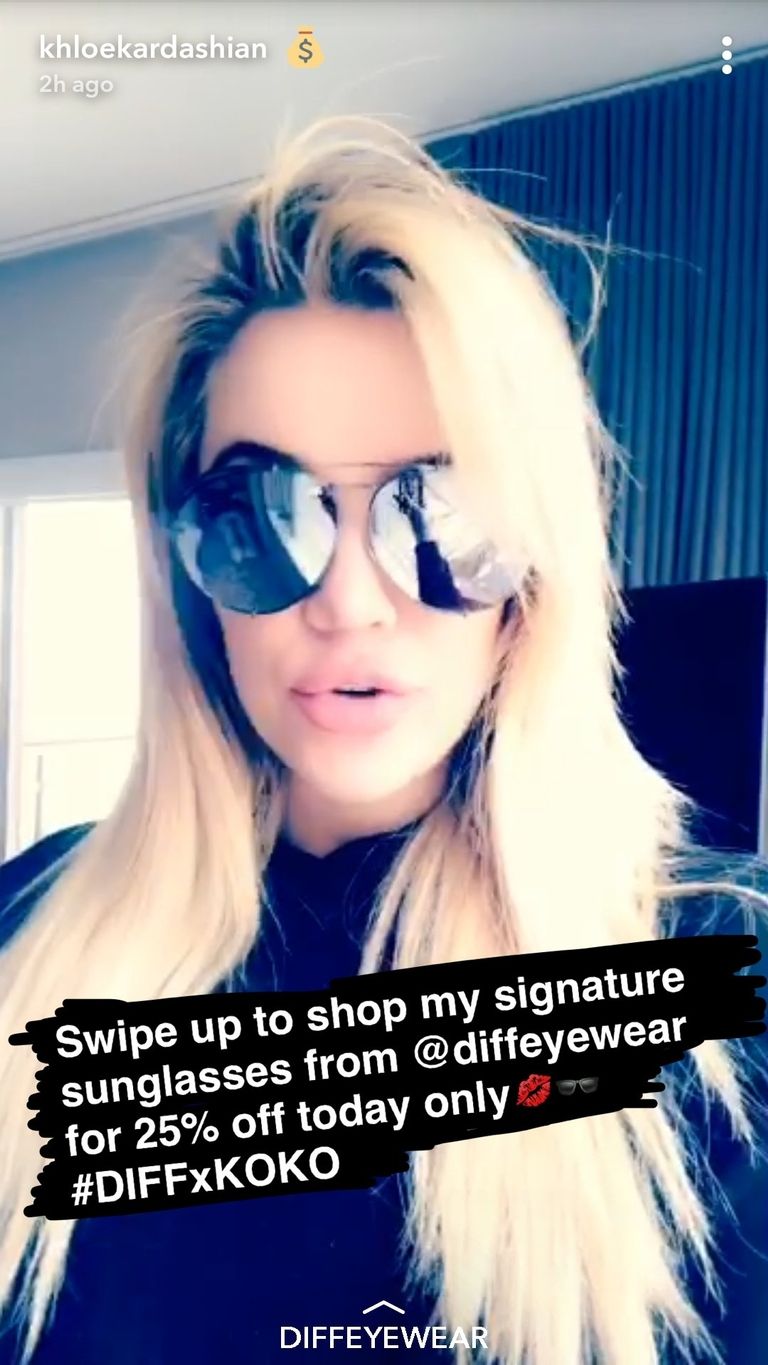 Once you see the pillow in the reflection, it's hard to unsee. It's kind of the only thing visible in the frames. In fact, it's so obvious that we wonder if Khloé placed it there on purpose to drop a hint to her followers.
To be fair, you don't technically have to be pregnant to use one of these pillows. But the Amazon description notes that it's "uniquely designed to follow the natural shape of the pregnant mom."
Kardashian-Jenner pregnancy rumors have been swirling around the internet for months, and it's now heavily believed that Khloé and Kylie's baby bumps will be revealed in the Kardashian Kristmas Kard come Christmas Eve or Day.
Unfortunately, we'll just have to remain patient on this one and trust that Khloé and Kylie will confirm or deny the rumors when they're ready. Le sigh.