The new Calvin Klein underwear ads feature an 8-months-pregnant Khloé Kardashian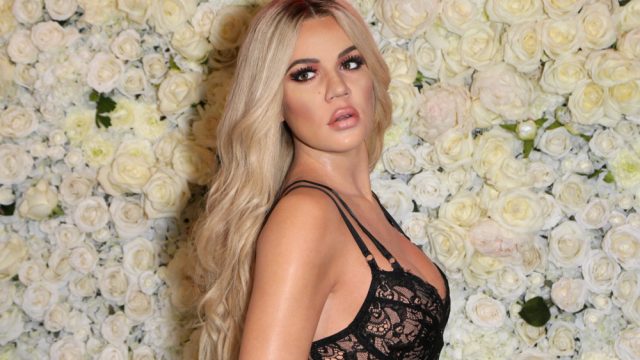 As all Kardashian-Jenner fans know, Khloé Kardashian gave birth to her beautiful baby girl True back in April, and she certainly seems to be loving life as a new mama. Khloé chronicled pretty much every step of her pregnancy after announcing she was expecting in December, and it looks like she even posed for a round of Calvin Klein pics while eight months pregnant.
The famous sisters initially appeared in a Calvin Klein ad campaign for spring 2018. The shots were gorgeous, and it turns out the ladies came back for round two because the brand just released a series of new photos featuring the sisters — with one very pregnant Khloe.
Like the spring campaign, the fall/winter 2018 campaign photos were shot by photographer Willy Vanderperre, with the sisters each showing off their individual spin on the brand's iconic undergarments. "I think we were all a little more comfortable this time around," Khloé told People.com, "but shooting for Calvin Klein is always a little bit intimidating," adding, "Shooting in underwear at eight-and-a-half months pregnant is even more intimidating."
Khloé revealed that having her sisters with her helped make her feel more comfortable, saying, "I stayed calm though, and it was nice to laugh a lot with my sisters throughout the whole day."
Khloé is still lovin' herself plenty of Calvin Klein; she told the magazine that she favors the brand's iconic sports bras, adding, "I like a little more support, and they definitely give me that. I never want to take them off."
At the risk of sounding cheesy, nothing comes between Khloé and her Calvins.