Khloé Kardashian Responded to Plastic Surgery Rumors on the 'KUWTK' Reunion
She addressed it, so let's stop asking.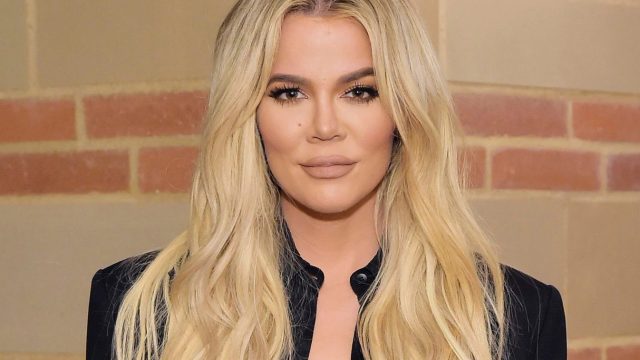 For Kardashian stans, the Keeping Up With the Kardashians reunion special has been the Super Bowl of American reality television. Things came to a head Sunday night when part two of the reunion aired, signaling the official end of the Kardashians' relationship with E! News. Host Andy Cohen didn't hold back, asking the Kardashian-Jenner women about their deepest regrets, current and past relationships, and also gave them a chance to clear up any rumors they've read about themselves since the Season 1 premiere. Khloé Kardashian took this as an opportunity to talk candidly about the plastic surgery she's had done and give one final response to those who think she's had her "third face transplant."
Well, for me, everyone says, 'Oh, my gosh, she's had her third face transplant, but I've had one nose job—Dr. Raj Kanodia, she said. 
The youngest Kardashian sister further explained that she's never been given the chance to talk about her nose or plastic surgery because it's never been brought up in a professional setting. "Everyone gets so upset. Like, why don't I talk about it? No one's ever asked me. You're the first person in an interview that's ever asked me about my nose." she continued. "I've done, sure, injections. Not really Botox. I've responded horribly to Botox."
On the reunion, she also discussed how her self-security has teetered high and low throughout the series. This was something she spoke about in her KUWTK confessionals as she got older, too. 
"When the show first started, I was very secure. Very secure," she began. "And then, during the first couple seasons, I became insecure because of the public opinions of myself." Recently, it's gotten worse. "I guess it just goes, you know, up and down."
During the last few KUWTK seasons, Kardashian said her "soul is at breaking point" after reading the headlines and comments about her weight, face, body, and even her personal life. "Actually, I don't want to hear this any more," she said at the time. 
"I've always been incredibly open with this show and my life, but I just don't think I have it in me any more," she stated. "It's not healthy for my spirit."
Like she noted, Khloé has been extremely open on KUWTK and arguably the most vulnerable when it comes to personal struggles, whether it be in regards to relationships or self-image. Hopefully, this downtime gives her the time she needs to feel confident and secure in her own skin again. 
Emily is a NYC-based freelance entertainment and lifestyle writer — though, she'll never pass up the opportunity to talk about women's health and sports (she thrives during the Olympics).
Read more