Khloé Kardashian got so real about the Tristan Thompson cheating scandal in a new Twitter thread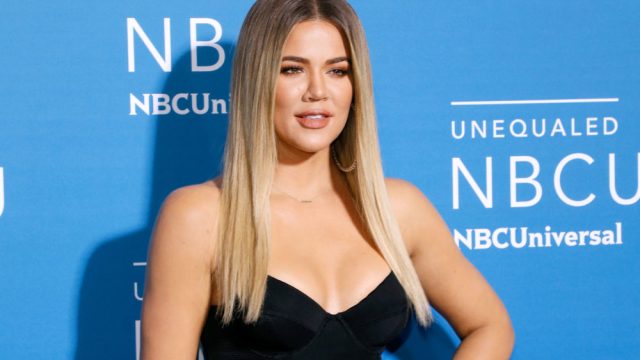 The episode of Keeping Up with the Kardashians we've all been waiting for aired last night, November 4th…as in the episode that addresses the Tristan Thompson's cheating scandal. Now, fans finally know how the Kardashian-Jenner crew reacted to the devastating news.
As many will recall, Khloé Kardashian discovered her boyfriend allegedly cheated on her just days before welcoming their daughter baby True into the world. Though she didn't physically appear on the episode (we only hear her talk to Kim Kardashian on the phone), she did live-tweet the experience.
Khloé admitted that reliving the moment was "uncomfortable" and that she was "in shock" when she found out the news about Tristan, but that her daughter gave her the strength to get through the experience. After watching the episode back, Khloé discussed the reason Tristan was present in the delivery room, revealing that she wanted True to be surrounded by "love" and "positive energy" despite everything that was happening.
In a series of lengthy messages, she explained:
At the end of the day, True was Khloé's number one priority–even if that meant making a personal sacrifice. Khloé thanked her family for being there for her, but revealed she wishes their E! series aired "closer to real-time" because it was difficult to re-watch what she went through all those months ago.
The new mama also reiterated that though she may have forgiven Tristan, she will never forget what happened.
Next week's episode of KUWTK will apparently focus more on Khloé and her reaction during those critical days. We're sending you all our love, Koko.