Khloé Kardashian just chopped off her hair, and her new cut will surprise you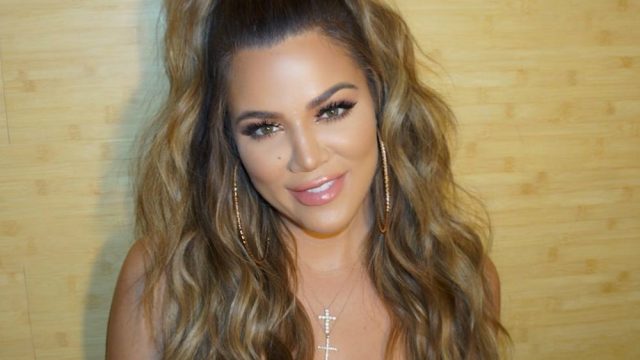 The Kardashian women are style icons thanks to their ever-evolving looks. Khloé has, for the most part, remained constant in her hair and makeup, especially in recent years. But it looks like stylist Jen Atkin talked Khloé Kardashian into a blunt bob, and we are living for it.
Don't get us wrong, we have always loved Khloé's long, flowing hair, but it's a treat to see her rocking an edgy, short cut that really matches her fiery personality. It's really fitting in every way, and we are here. for. it.
Since Khloé Kardashian debuted her short, blunt bob we have been itching to give ourselves a big chop as well.
We wouldn't be surprised in the slightest if this was the look of the fall season.
This chic style can be sported by everyone. It gives you that rocker edge without being dated or cheesy, and it's a versatile cut. You can soften it or muss it up depending on what look you're going for.
Khloé Kardashian knocked it out of the park with this blunt bob, thanks to Jen Atkin's skills.
Only the Kardashian hair queen could have convinced Khloé to go for such a dramatic and semi-permanent change. And did you notice Koko's golden goddess sunnies? We spy with our little eye Quay Australia's x Desi sunglasses, $65. We're one step closer to channeling Khloé in this pic.
We will miss Koko's signature look, but we are seriously getting hair inspo from her new 'do.
We've seen Khloé dabble in short wigs in the past, and we always loved how they looked on her. So we're glad to see she took the plunge and went for it with her real hair. Is there anything cooler than a blunt bob for the fall?