Khloé Kardashian models lipsticks from her collab with Kylie and they look GORGE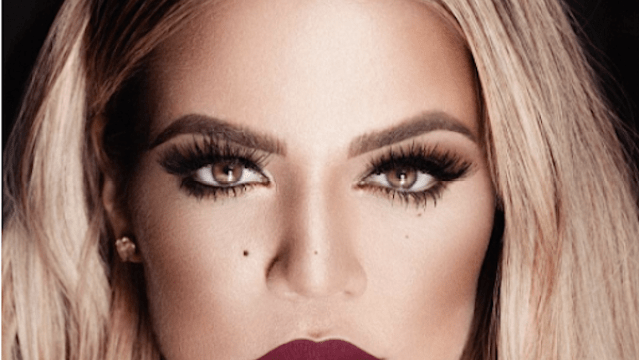 Last week, Kylie Jenner announced a new addition to her beauty empire. In what could be her most special release yet, the 19-year-old mogul is partnering with one of her self-proclaimed best friends on a brand new lipstick line — her sister Khloé.
Kylie has paid homage to her family in past releases as well. Her "Reign" metal liquid lipstick (a gorgeous copper) was named after her nephew, she has a deep purple lip kit named "Kourt K," Khloé already has her namesake shade "Koko,"  and "Mary Jo K" is a tribute to her grandmother.
The Koko Collection includes four shades and we've already gotten a preview of the sultry hues.
https://www.instagram.com/p/BMZ7rXHheC4
"Damn Gina"
https://www.instagram.com/p/BMhBRtKhzuj
We're thinking this sheer, not-too-pink pink would pair well with Kylie's host of nude liners, or layered over a matte shade like Posie K.
"OKURRR"
https://www.instagram.com/p/BMhG-nnhH2C
What's a holiday collab without a bold red? Add a pair of dramatic lashes and a sculpted brow and you're good to go.
"GORG"
https://www.instagram.com/p/BMhDfW_hLew
This one's just begging to be paired with Kylie's burgundy palette, right?
KHLO$
https://www.instagram.com/p/BMhMN9YBAvM
No one does peachy glam like Khloe and this shade would be perfect with any of the Too Faced peach palettes.
Here are some swatches Kylie shared on her snap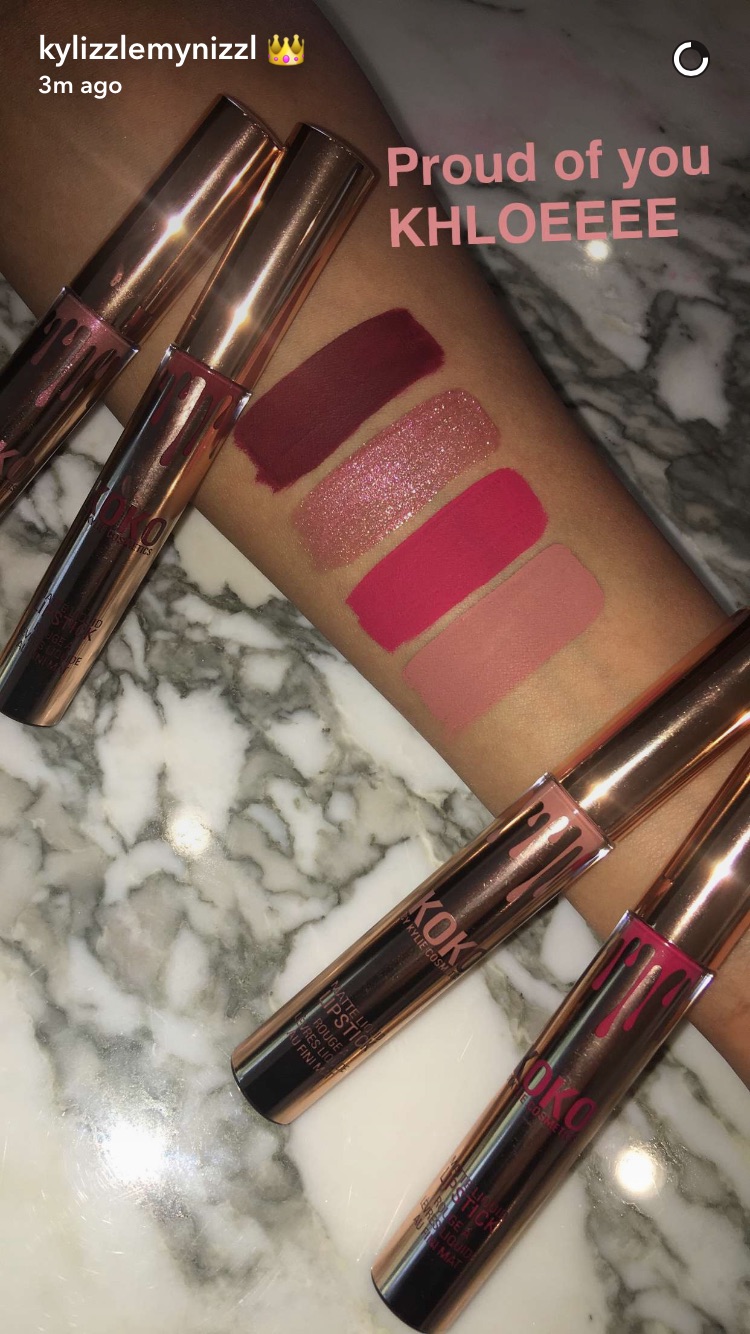 Gotta love these two.
The Koko Collection drops November 9th at 3 p.m. at KylieCosmetics.com.