Khloé Kardashian was told to lose weight because she was "hurting" the family brand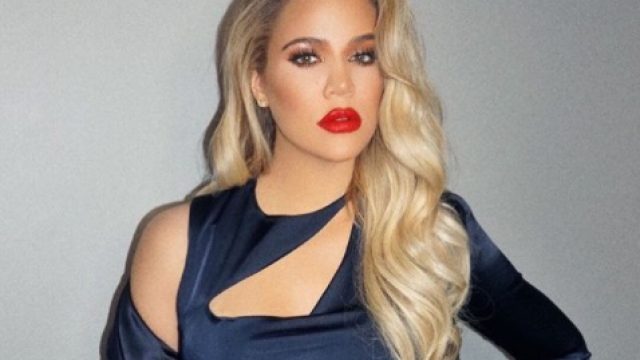 It is no secret that Khloé Kardashian has lost weight over the past couple of years. There's no denying it — she looks amazing! She's a happier, healthier Koko. But we don't love that Khloé Kardashian was told to lose weight. And we especially don't love the reason: because she was "really hurting" the family's "brand." Oy.
Season 2 of Kardashian's TV show Revenge Body starts tonight, Sunday, January 7th. On the show, she encourages participants to embrace their own fitness and health goals, ultimately ending with a thinner, more toned body. The show has some issues, including the use of the word "revenge," which Kardashian has explained. We understand the idea of a "Revenge Body" — expending your breakup sadness into a positive energy, which may include hitting the gym and sweating it out. But people should want to lose weight mostly for themselves, not because of something somebody else said or did.
In a clip for the second season of Revenge Body, Khloé discusses her own personal reasons for losing weight. "I'm a huge believer of, 'It's not what you say, it's how you say it,'" she says in the clip, People reports. "You know, for a long time I was told, 'Khloé, you've got to lose weight because you're really hurting the brand' or this or that."
Whether you are wildly famous or not, having your family comment negatively on your body will never, ever feel good.
Though there are a hundred million luxuries that come with being a Kardashian, the intense pressure to remain a certain size can't be easy. Before losing 40 pounds, Khloé was often referred to as "the chubby one." We can't imagine the pressure.
"I understood that was coming from my management side of my family, but it does hurt and there's a way to say things," she continues in the clip, according to People. "I totally get how you feel."
Spoken like a true Kardashian.
In conclusion, telling people to lose weight is not a good look. We're just glad that Khloé Kardashian is so happy, healthy, and confident.