Khloé Kardashian gave Kim Kardashian the most sex-positive Mother's Day gift, and we approve
When we think of Mother's Day gifts, we typically think of flowers, brunch, and trips to the spa, right? Well, if you're new mom Khloé Kardashian then that list also includes a sex toy inside a Prada purse. Khloé sent sister Kim Kardashian a chic black vibrator for Mother's Day, and there is not enough YAS in the world for this sex-positive gift.
Kim shared Khloé's thoughtful gift on Instagram Stories and admitted that she thought her sister had simply sent her a lovely black Prada bag. It wasn't until Monday, May 14th, 2018 that Kim opened the bag to reveal a bunch of penis candies, a simple black pocket vibrator, and a note that read: "Sometimes moms just have to take things into their own hands."
Yas to vibrator awareness! Yas to a sex-positive mother's day! Yas to women taking things into their own hands!
Kim shared her other Mother's Day gifts on social media and, not surprisingly, all her other friends and family sent over flowers. No offense to flowers, but Khloé's gift wins.
We quickly scanned the other KardashJenner social media accounts to see what Khloé sent them for Mother's Day, and sadly, nobody else has revealed whatever goodies Khloé might have gifted.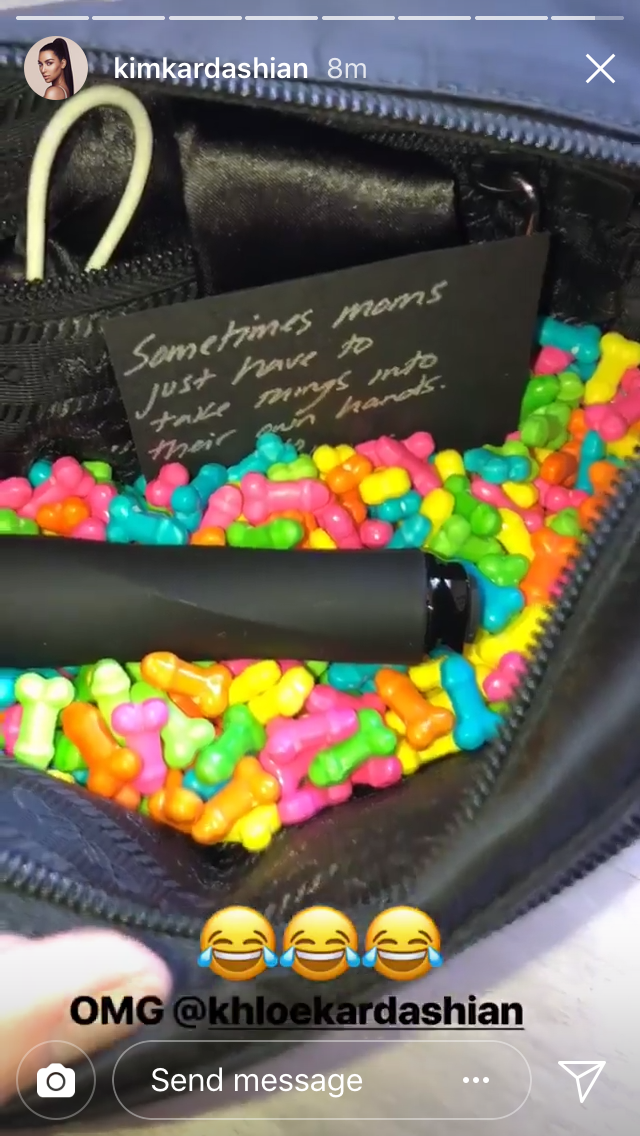 Oh, and here's the Prada bag it came in: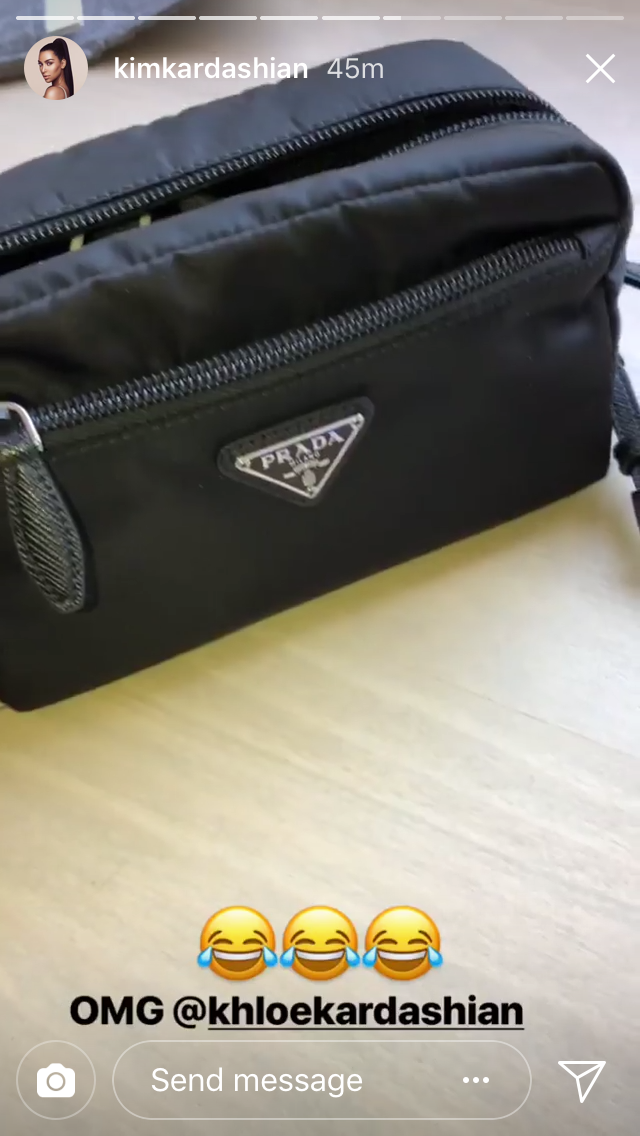 It took us a minute to realize what was inside that bag beside penis-shaped candies because that is one luxe and discreet vibrator. If you're in the market for your own sex toy, we created a helpful guide for shopping for your first vibrator.