Khloé Kardashian just posted about "betrayal," and this is all of us after a breakup
It's been a roller coaster of a week for the Kardashian-Jenner clan. Reports surfaced on February 19th that Khloé Kardashian's on-again, off-again partner (and father of her daughter, True) cheated on her with Jordyn Woods…Kylie Jenner's best friend. No one in the family's inner circle has publicly commented on the rumors yet, and it's not entirely clear if Khloé and Tristan were a couple when the cheating allegedly happened. All we know is that the speculation-mill is in full force, and there's still a lot of unknowns. However, it seems something is definitely up—at least according to Khloé's Instagram Stories.
In the early hours of February 21st, she posted the simple message, "the worst pain is gettin hurt by a person you explained your pain to." It's unclear who this specific message is directed at, but it of course seems like it could be about Jordyn given the current situation (but again, this is all speculation at this point).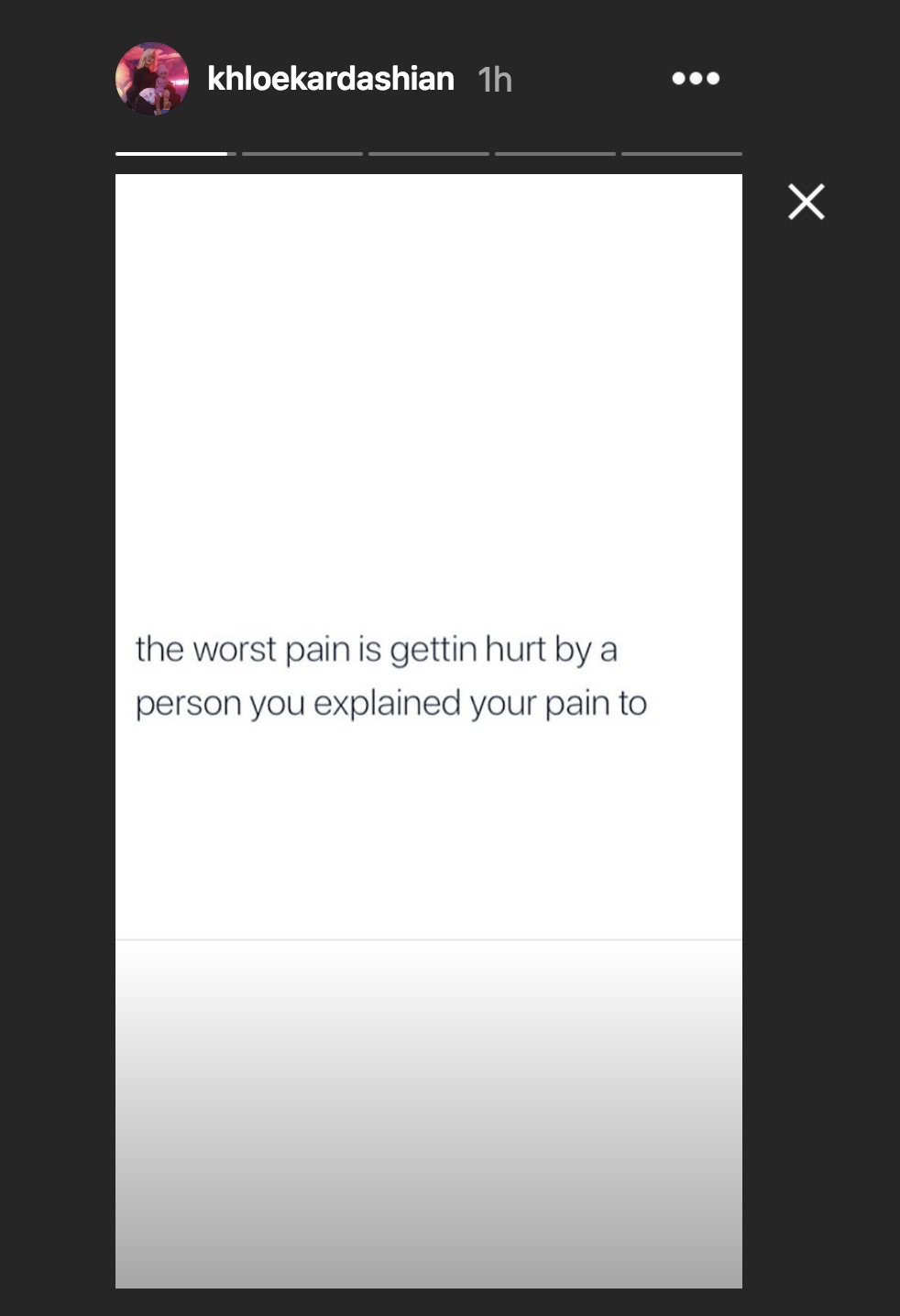 The next post seemed to be for anyone else out there who might be going through something similar—and reminded followers that a bad experience may actually be a good thing in the long run.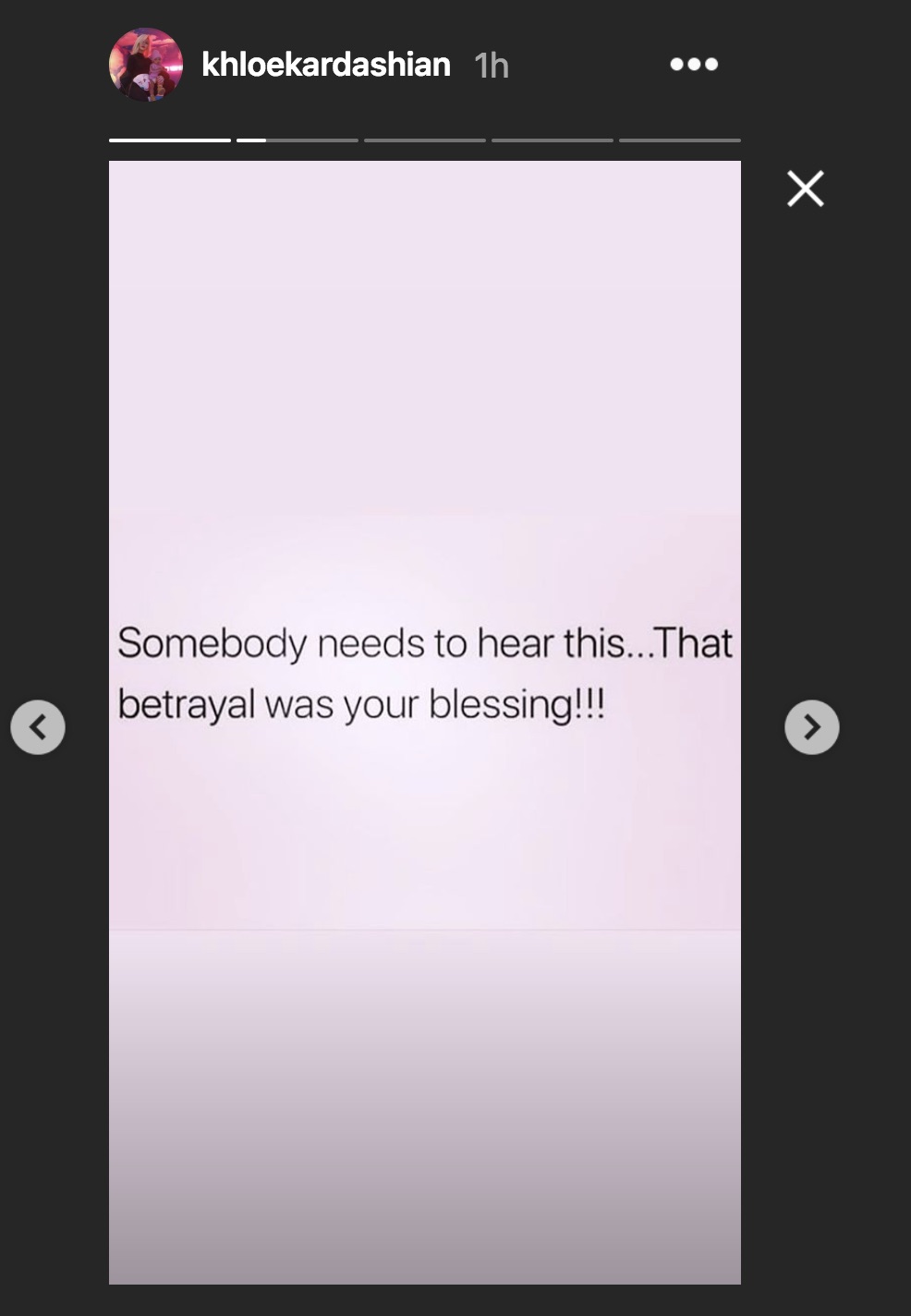 The third post in the series was a quote that may (potentially) be targeted at Tristan, and is all about mistreating the ones who love us.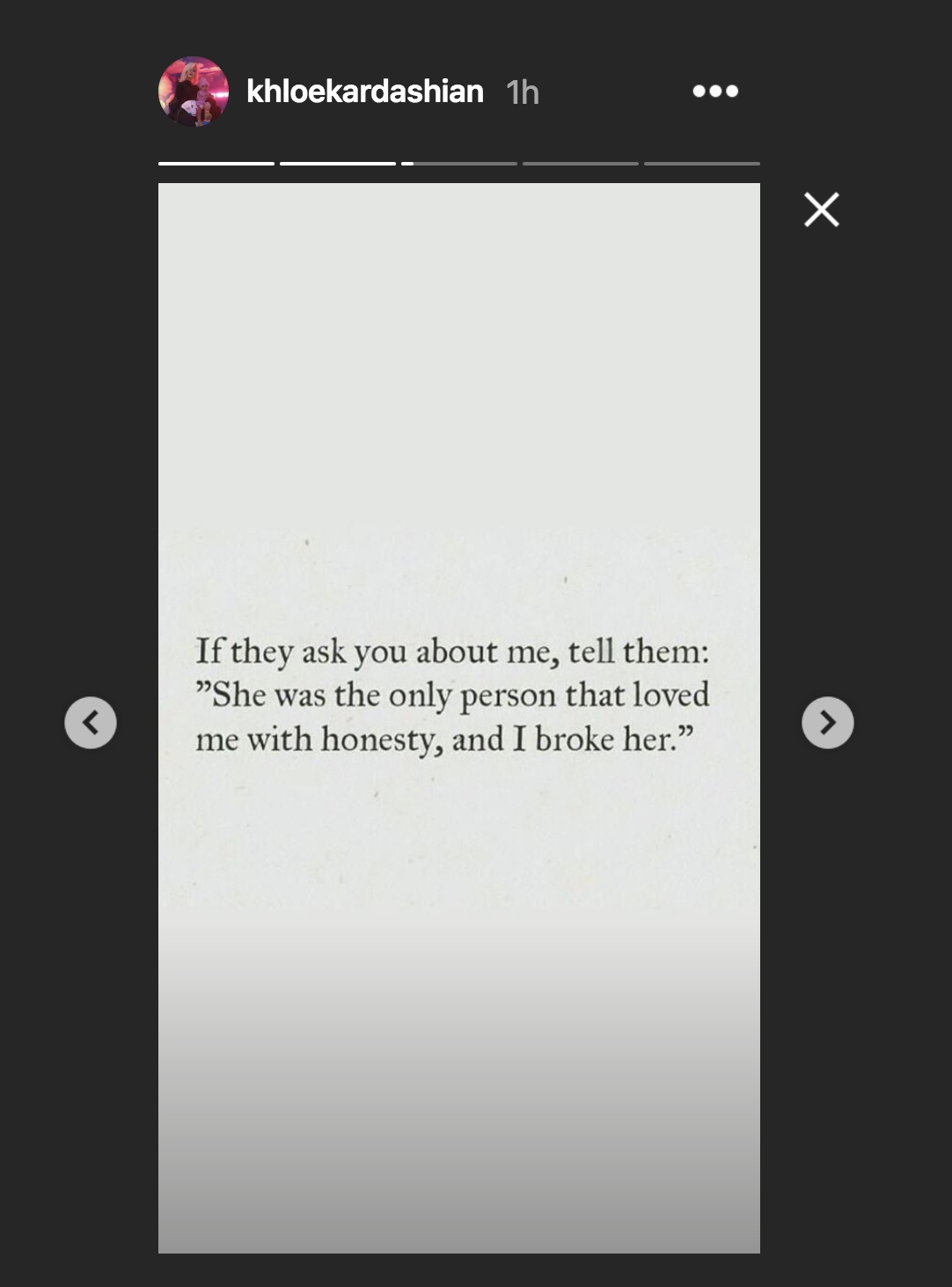 The final post simply featured an illustration of a woman crying.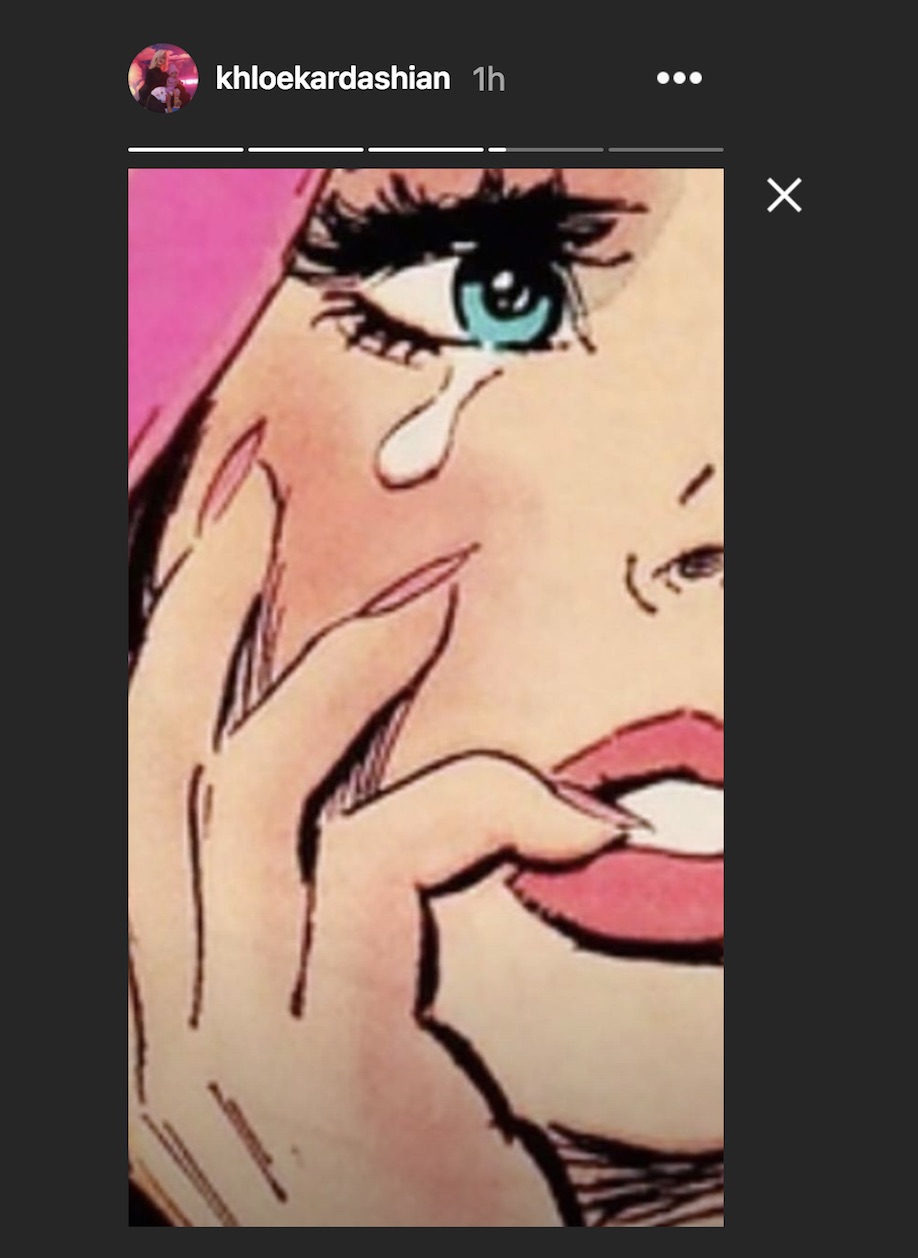 At the end of the day, we're still not entirely clear what's going on in Khloé's personal life now (nor are we entitled to know), but we just hope she's doing okay. We love you, Khloé!