Khloé Kardashian is serving up vintage Jane Fonda in this BTS look at her fitness video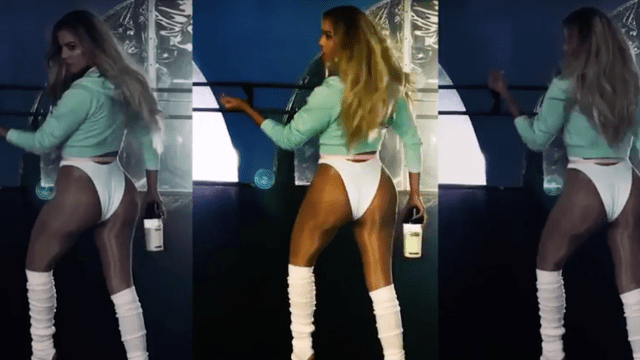 Khloé Kardashian is serving up vintage Jane Fonda vibes in the behind-the-scenes video of her Protein World photoshoot, and we can't get enough.
In the short clip, Khloé is posing by a pool overlooking a gorgeous view in two different one-piece bathing suits. Then, the scene switches to her in a dance studio, wearing a crop top and a leotard showing off her fit figure, similar to Jane Fonda's 1990 fitness video.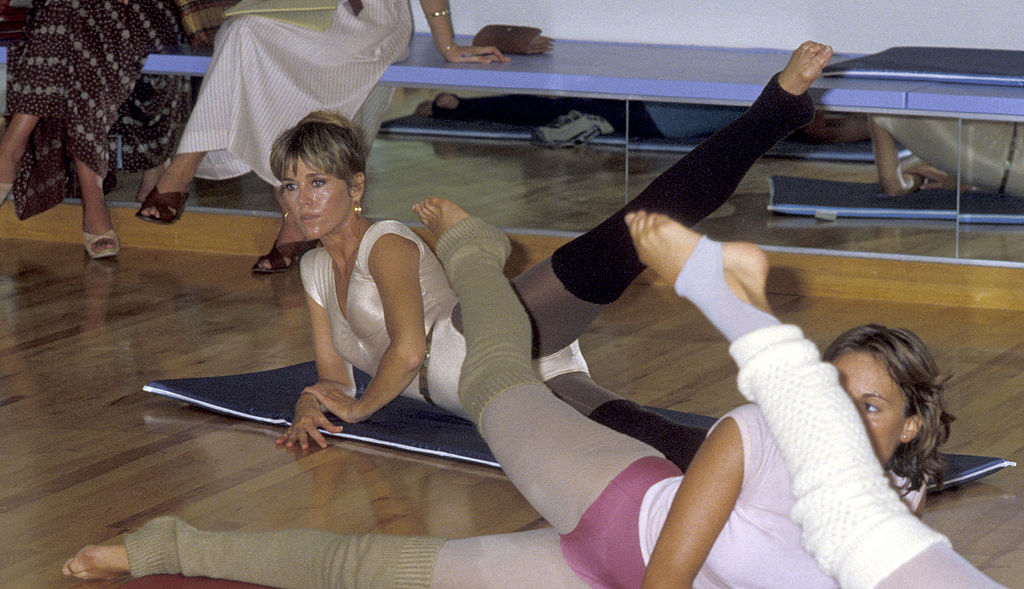 The 32-year-old reality star doesn't just love looking good, she loves feeling good, too. She debuted her own reality show, Revenge Body with Khloé Kardashian, earlier this month.
The series features six episodes about twelve people who are on a journey to change their lives. https://www.youtube.com/watch?v=UNWqoRRFHWQ
During each one-hour episode, personal trainers and stylists guide them to a healthier transformation.
Khloé has been open in the past about constantly being compared to her sisters. On the latest episode of her show, she told a contestant that she was always being told to lose weight, but she wasn't ready to change herself.
"I was always labeled as the fat sister, but I thought I was fine. I didn't care to lose weight at that time for somebody else," she said.
We love that Khloé decided to make the change for herself, and not for anyone else!
Revenge Body with Khloé Kardashian airs on Thursday nights at 8 p.m. on E!