Khloe Kardashian Showed Some Love to Her Stretch Marks in a Sexy Bikini Photo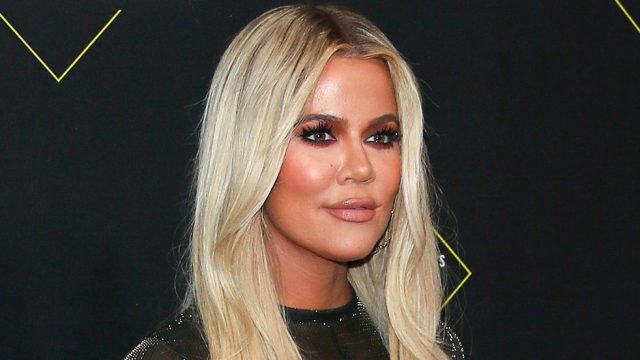 The phrase "don't let the haters bring you down," has been somewhat of an anthem for Khloe Kardashian, who has experienced bullying in her childhood and young adult life because of her body size. But, it's never discouraged or prevented her from being a voice for women of all shapes and sizes. On Saturday, January 30th, the reality star shared a close-up bikini photo showing off her stretch marks, AKA her "stripes."
"I love my stripes," the 36-year-old mom of one wrote on Instagram, modeling black high-waisted bathing suit bottoms while beachside. She slapped a zebra emoji at the end of her caption, a nod to the sandy emphasis she put on her beauty marks.
Being one out of five high-profile sisters, the Good American founder knows what it's like to not look like everyone else. Adding, that even when you do put in the work, that doesn't mean the nasty, rude comments stop.
"Some people were like, 'It took you so long to lose weight,'" she told Health in its January/February 2021 issue. "But some people are like, 'I liked you better when you were fat.' I get body-shamed now that I work out!"
She recalled the scrutiny of being compared to her sisters and not being the same dress or pant size: "I was always alienated when I'd go shopping with my sisters," she revealed to the magazine. "If you were an 8 or a 10, [the salespeople would] gasp, so as a 12, which I was at one point—God forbid!—they'd shun me, and it was horrible."
Nevertheless, Kardashian is hopeful that body positivity inspirations do exist now, like Ashley Graham, who can be a beacon of hope and light for future generations.
Emily is a NYC-based freelance entertainment and lifestyle writer — though, she'll never pass up the opportunity to talk about women's health and sports (she thrives during the Olympics).
Read more