Khloe Kardashian just launched her inclusive new denim line, Good American, and there's so much we NEED
There's simply no corner of this earth that the Kardashian empire hasn't touched, and today, Khloé Kardashian is adding to it by launching her new denim collection, Good American. The brand is passionate about creating the perfect jean that will fit a wider range of body types, without needing tons of alterations or the agony that usually accompanies jeans shopping.  On the Good American website, Khloé says:
"We set out to make a denim line that's sexy and flattering, and made to fit you – not the other way round."
We like the sound of that! Shopping for jeans is an abject nightmare, so anything that gives us more options and is made with as many body types in mind as possible can only be a good thing! Every style from the collection, which ranges in price from $149 to $215, is available in sizes 0 to 24.
The line is categorized into three parts: Good Legs, Good Cuts, and Good Waist — so you can pick and choose what body parts you want to play up, minimize, or lengthen!
Here are some of our faves from Khloé's line; we just hope they don't sell out immediately!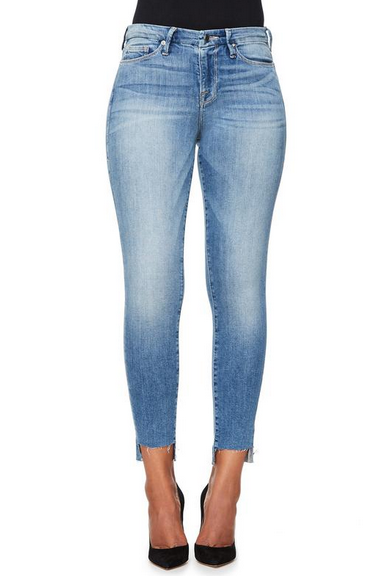 This type of hem is all the rage right now!
Good Legs Crop, $169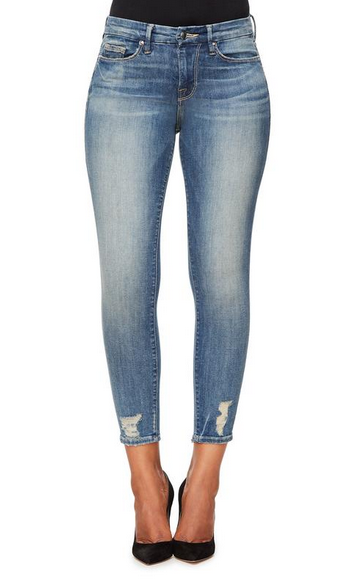 A great option if you're a bit shorter or you prefer a cropped look!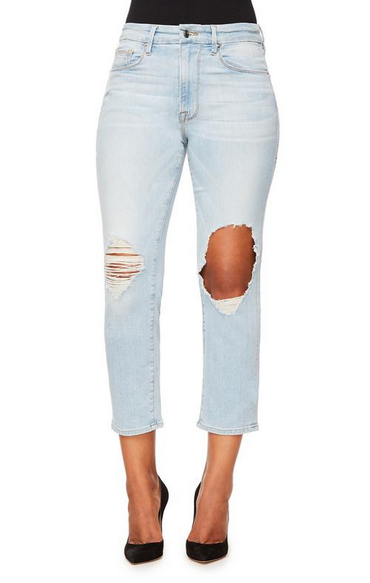 Slimming and a straight cut — how often do you see that?
Good Waist Blue 013, $169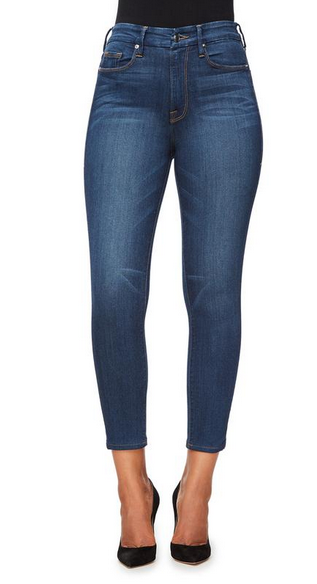 Loving that ultra-high waist and classic deep blue.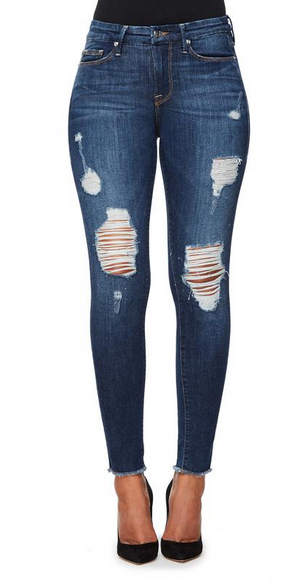 Totally sexy and flattering!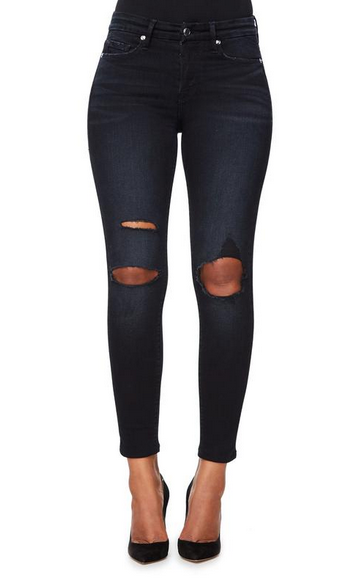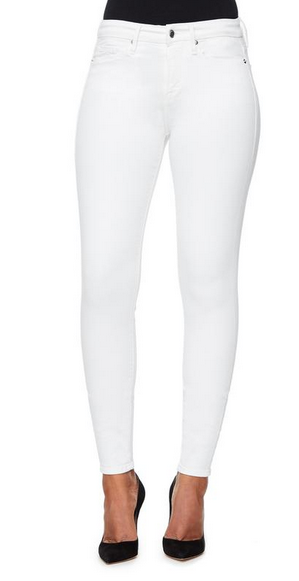 White jeans are always a good idea, forget what people say about not wearing it after Labor Day! Winter whites is where it's at.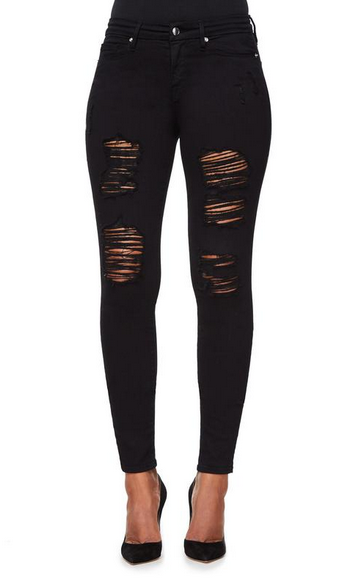 Gotta have a pair of black jeans!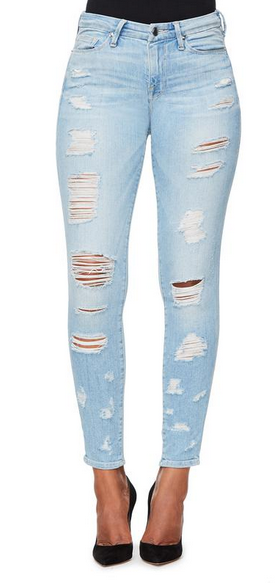 The distressing on these will make you feel like you just walked out of a Calabasas mall!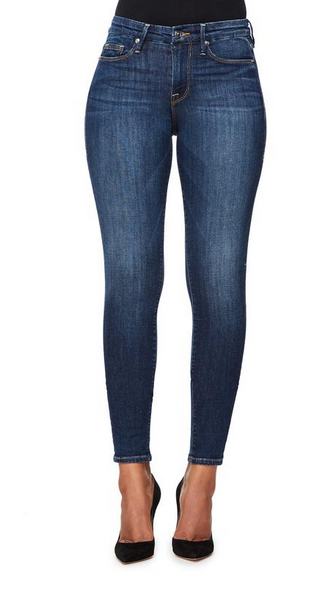 We are so excited about the gap-proof waist!
We love that Khloé's little sister Kylie Jenner is supporting the brand by modeling some of the jeans herself!
Looks like even us curvy girls can get the jeans of our dreams without having to go to great lengths to get them altered or feeling super uncomfortable! It's definitely worth at least checking out. And we love that we can check out the same pants on models with different body types so we can see what they look like on actual humans. So helpful!