Khloé Kardashian just dropped denim skirts from her Good American line, and they're bootylicious
We're not sure when denim skirts came back, but Khloé Kardashian and her brand Good American just dropped a line of denim pencil skirts and we're actually pretty into it. The brand broke records by making one million dollars on their first day ever, so it's no shocker that their second season of goods is much anticipated. The line, which is known for catering to a diverse range of body types, makes killer jeans so it goes without saying that we're excited they're releasing other denim products as well. According to Khloé's Instagram, these skirts are "sexy, comfortable, and make your curves look amazing."
And um, hello, why wouldn't we want our butts to look bootylicious?! And with sizes from 00 to 24, we love that Good American actually delivers on their promise of denim for every body. Because everyone deserves to be comfortable and look fierce! "The Pencil" is a high rise dark wash denim skirt with a gap-proof waistband and a back slit. The site shows photos of the skirts on a variety of body types, which is really refreshing, and very helpful.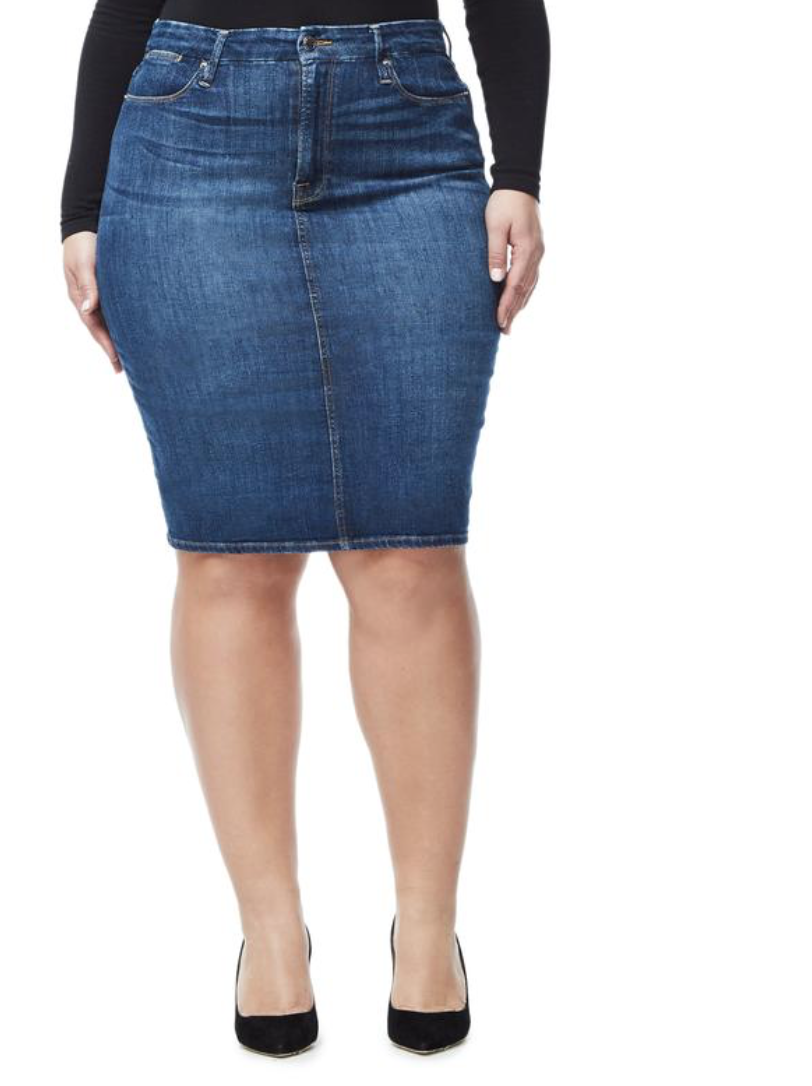 We love that this brand takes the time to show what their products look like on different body types. Because honestly, what's more stressful than going denim shopping?! Thanks to Khloé and Good American, we can have a less stressful experience while we shop, while still finding comfort in the fact that our butts will look fabulous.
Thank you Kween, Khloé.