Khloe Kardashian drops "Odom" from her name and celebrates with a gigantic cake, because why not?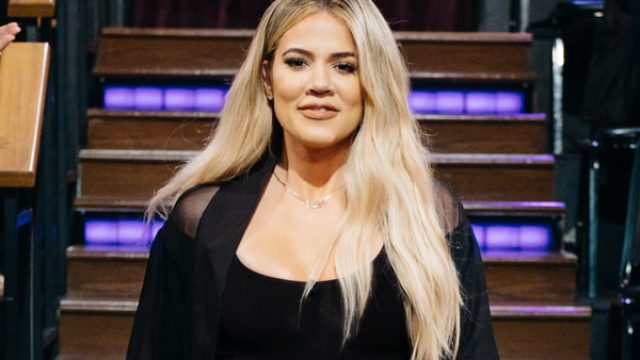 How do you celebrate your new name? In Khloe Kardashian's case, you do it with a gigantic driver's license cake!
On Thursday, the California native celebrated her official name change from Khloe Kardashian Odom to Khloe Kardashian in the best way possible…with cake.
In honor of being back to her old self, the Revenge Body star's assistants got her a super cool dessert with her face on it.
The 32-year-old star's name change was made clear with a license-shaped cake with her gorgeous face on it.
Big sis, Kim, was also in attendance at her cake ceremony, and documented the whole thing on Snapchat.
"You guys, look what Khloe's assistants got for her because she got a new passport without her old last name. It's her new last name," Kim said in a Snapchat video.
"13 Freedom Lane," the newly divorced star's address read, which to be honest would be a great place to live.
Plus, it said "skinny bitch" her weight, which again is awesome.
With the reality star's name being back to normal, her 2016 divorce feels like it's finally complete. A new year, means a new TV venture and new name for the youngest Kardashian and we're all for it.