Khloé Kardashian channels some serious '80s "Flashdance" vibes in her latest Snapchat posts
The seduction of Snapchat lies in its cryptic and fleeting nature. Anyone, famous or not, can take a series of short videos or pictures and leave all of their followers suspended in the mystery of what those Snapchats truly mean. In the latest, Khloé Kardashian shared some Snapchats where she channeled her own series of Flashdance themes with significantly less permed hair or jostling windbreakers.
We're hoping this is a preview for a new project coming out of the 32-year-old reality star, who's kept herself sufficiently busy with the launch of her new body inclusive denim line as well as her Instagram official relationship with Tristan Thompson.
Just yesterday she teased fans with a cryptic Instagram post.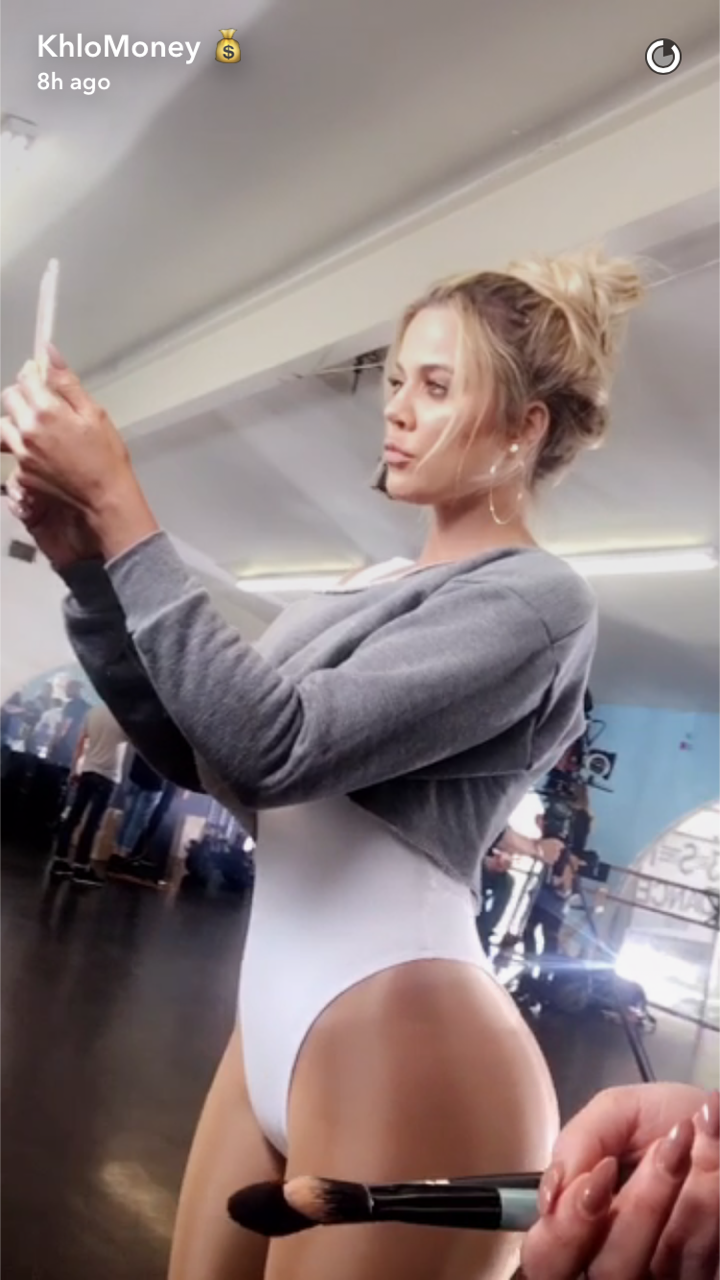 Is there a workout video in the works?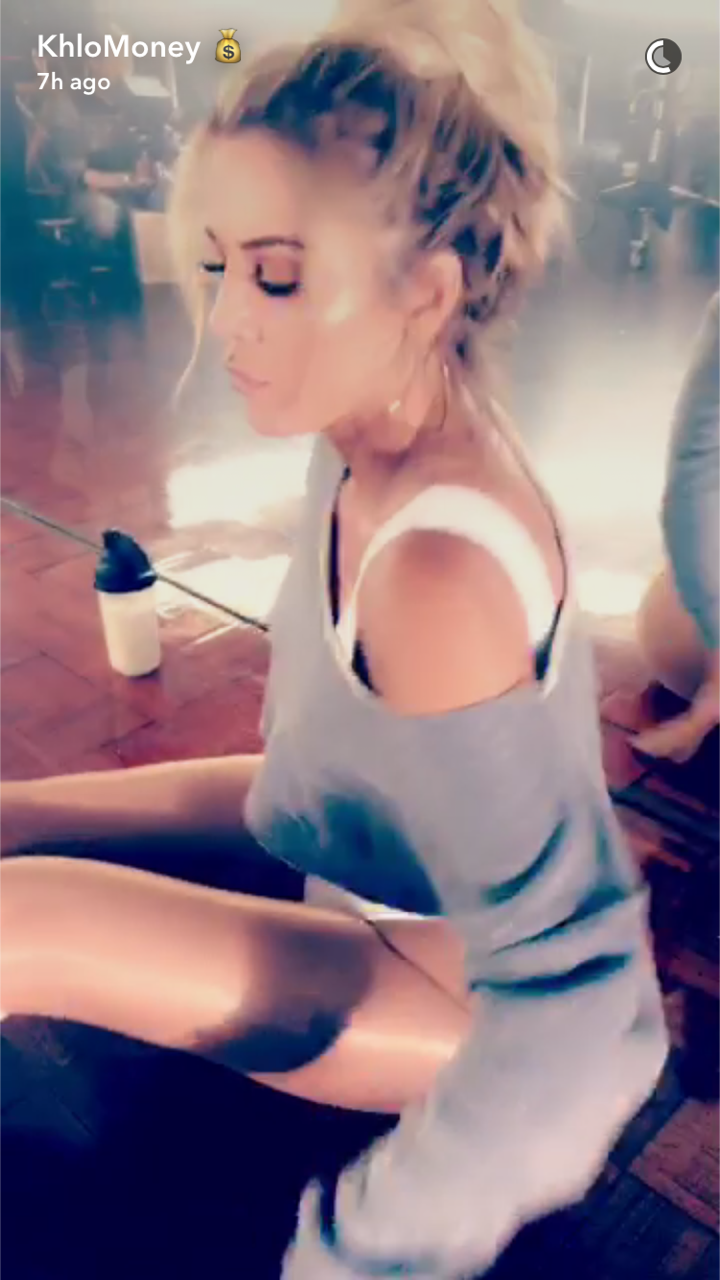 Her feet look ready to break out some footwork.
Maybe she's teasing a line of workout clothes?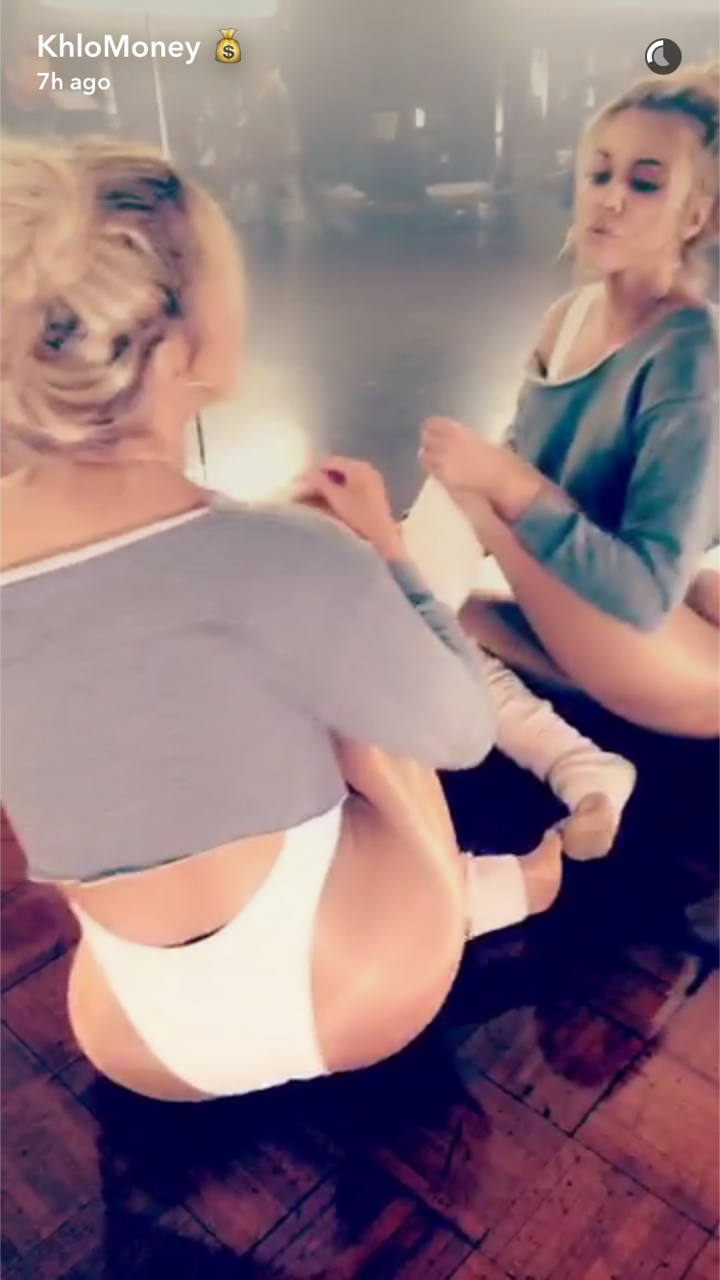 She could also be making a dance-heavy art film.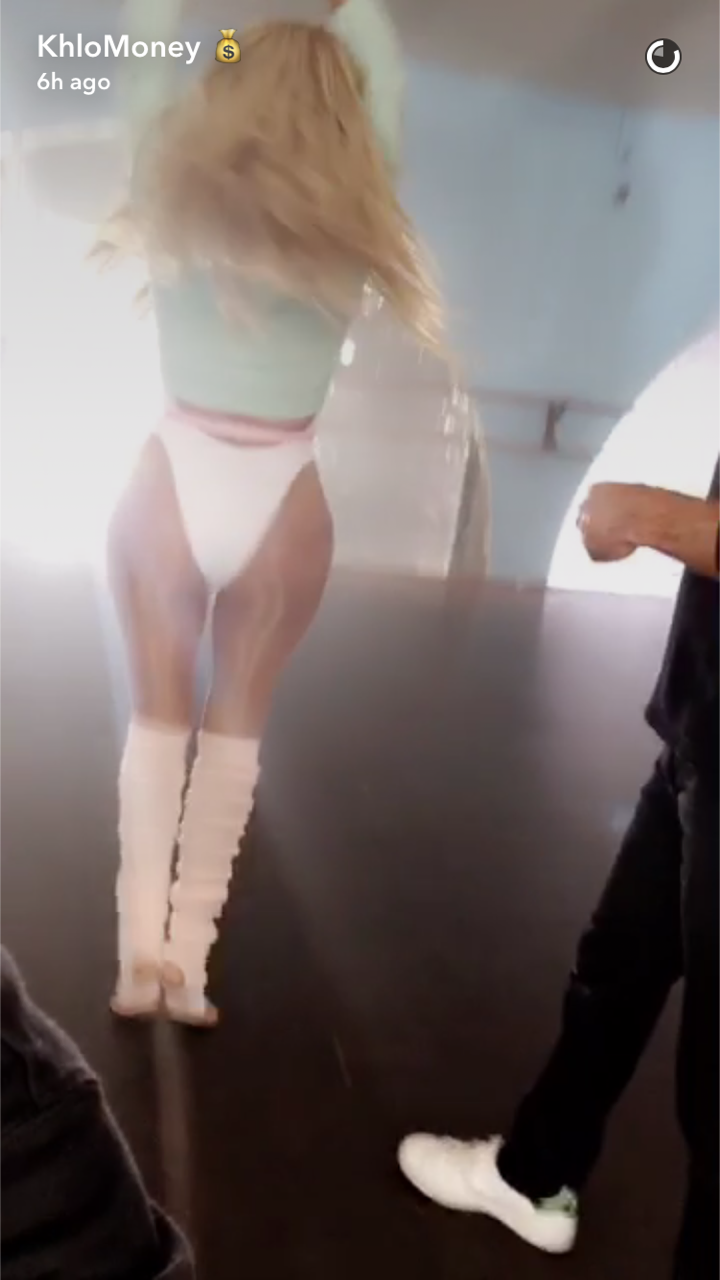 We can practically hear the Flashdance soundtrack just by looking at these Snapchats.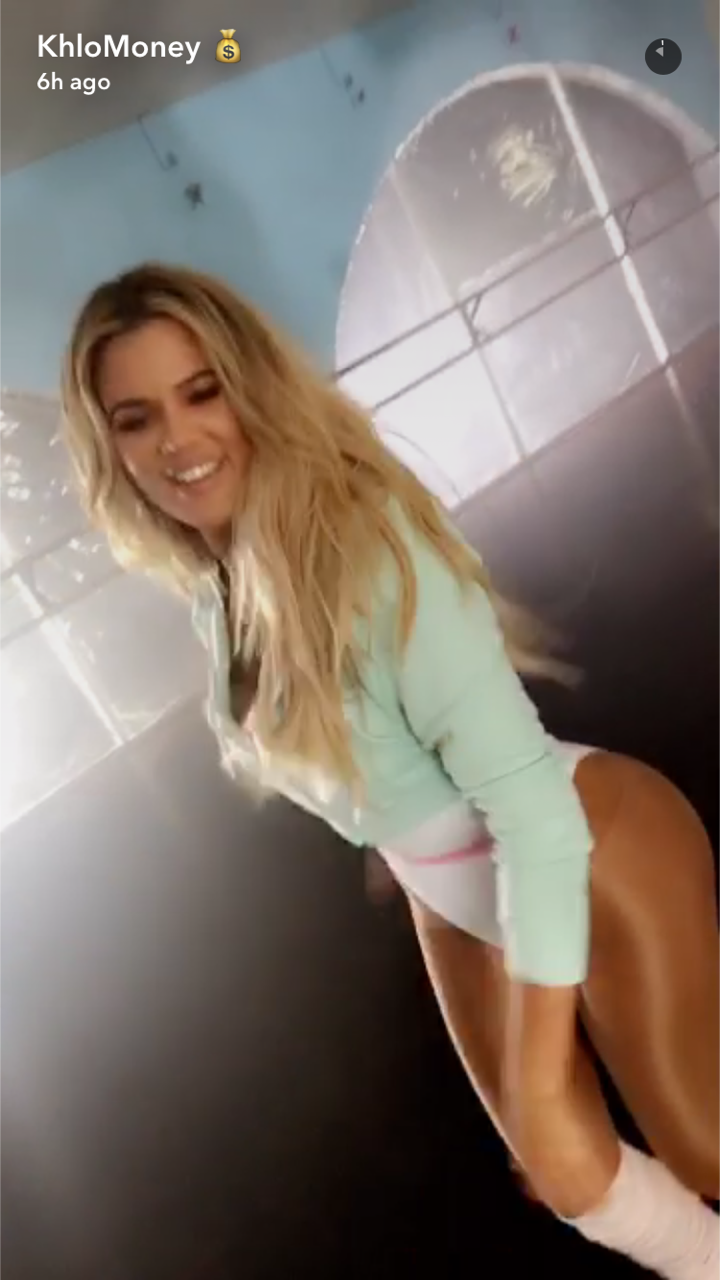 She could also be releasing a tutorial on how to achieve voluminous hair even while sweating your life out.
This isn't the first time the reality star has released a fun, retro-inspired workout video. Remember her fitness video with Vogue earlier this month? She looked straight out of the '90s with her windbreaker and nature background!
https://www.youtube.com/watch?v=J3jGT9d4NvY?feature=oembed
We'll just have to keep our eyes peeled for whatever choreography Khloé's got in store.