Khloé Kardashian is going back to her roots with her new brunette curls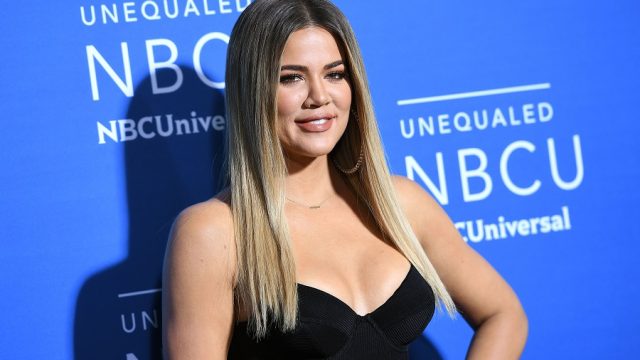 Leave it to a Kardashian to have us entirely rethinking our hair color/cut/texture/length. (Who else suddenly thinks that waist-length, dark blue locks should be their new winter style?) And while it's usually style chameleon Kylie Jenner rotating through what must be a Guinness World Record-worthy wig collection, today it's Khloé who's throwing us for a beautiful autumnal loop.
Khloé Kardashian debuted brunette locks on Instagram yesterday, October 28th. Technically, the post is announcing the debut of the new KKW Fragrances Diamonds Collection, but we're more focused on her very seasonally appropriate darker shade and those gorgeous voluminous curls.
https://www.instagram.com/p/B4NUAXLBFoD
For years, Khloé's remained loyal to blonde. While she's chopped her hair into a bob and gone Daenerys-worthy platinum, she hasn't strayed much from the shade. However, Khloé is a natural brunette, and we love seeing this (literal) return to her roots.
The last time we saw Khloé as a brunette was literally in a #TBT to Kourtney and Khloé Take Miami, which she posted in 2015, and yes, we really did scroll back that far.
https://www.instagram.com/p/4p04kfhRlH
Is it a wig? Is it a glaze? Is it semi-permanent? As with all of life's mysteries, only time will tell. But for now, we're here for Khloé's throwback look.