Khloé Kardashian baby photos? We bet her newborn is cute AF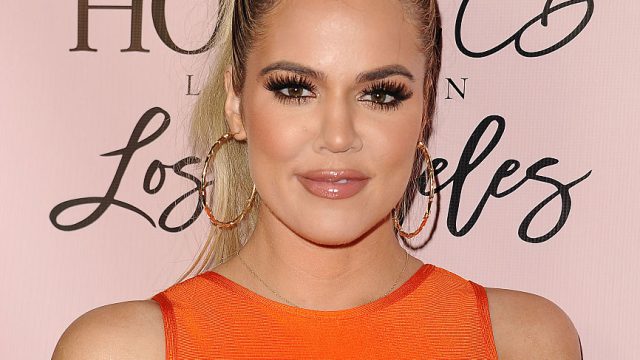 Ohmygod, you guys, our hearts are beating so fast right now. According to TMZ, Khloé Kardashian welcomed a daughter into the world today, April 12th, at around 4 a.m EST. This is Khloé's first child, whom she had with her boyfriend, basketball player Tristan Thompson. Though the Kardashian-Jenner clan has not confirmed the news just yet, we'd still like to congratulate them on their new bundle of joy. Now, we can't help but ask, where are those adorable Khloé Kardashian baby photos?
"Kourtney, Kim, Kris and Khloe's BFF Malika were by her side during the birth. Tristan Thompson was also there," TMZ reported. With this in mind, we imagine that countless photos were taken of the newborn, whose name has not been announced yet.
We're eagerly awaiting Khloé Kardashian baby photos, which we already know will be *cuteness overload*.
In September 2017, amid thunderous Kylie Jenner pregnancy rumors, we also found out about Khloé Kardashian's pregnancy. Wanting to keep her journey private, Khloé didn't announce her pregnancy until December 2017, which she did with a stunning baby bump photo. Clearly, Khloé knows a thing or two about a photo shoot, so we can't wait until she releases the first photo of her daughter.
"My greatest dream realized! We are having a baby!" Khloé captioned her pregnancy announcement photo. "I had been waiting and wondering but God had a plan all along. He knew what He was doing. I simply had to trust in Him and be patient."
You know we'll be keeping up with the Kardashians as we await these baby photos. And you know we'll update you when Khloé updates us.