Khloé Kardashian and Malika Haqq are coming out with a BFF makeup collection
Longtime besties Khloé Kardashian and Malika Haqq are proving they're #friendshipgoals. The two longtime friends teamed up with Becca Cosmetics to release the ultimate BFF makeup collection. Instead of giving your bestie that kitschy broken heart necklace for Christmas, take it up a notch with Khloé and Malika's beauty release.
In a heartwarming Instagram post, the 34-year-old reality star shared the exciting news. "Finally, I can reveal my secret project with my BFF Malika," Khloé wrote. "This is our first collab together and I'm so blessed to have this moment in time forever with my BFF." She dubbed the collection "the perfect product pairings to unlock your best glow," so you know you and your bestie are in good hands come 2019.
https://www.instagram.com/p/BrdBy2uA1OW
The appropriately named collection from Khloé and Malika is called Becca BFFs.
https://www.instagram.com/p/BrfqsyllVJg
The beauty idols spoke to Allure about working together, and why it was so important they collaborate on something that was meaningful to both of them. Khloé said:
"We're the type of girls that, if we're just bored, we might just sit in front of the mirror and play with our faces and do new makeup things...To do something so monumental, I wanted to experience it with my best friend."
The collection includes two cheek palettes, four festive-ready lipsticks, and one loose highlighter.
https://www.instagram.com/p/Brd1-pfFnye
All of the shades in the Bronze, Blush, and Glow Palettes ($44) were curated by both Khloé and Malika, according to the press release sent to HelloGiggles. Both palettes feature a highlighter, two bronzers, and two blushes (the blush comes in two shades of the fan-favorite shade Radiant Blush).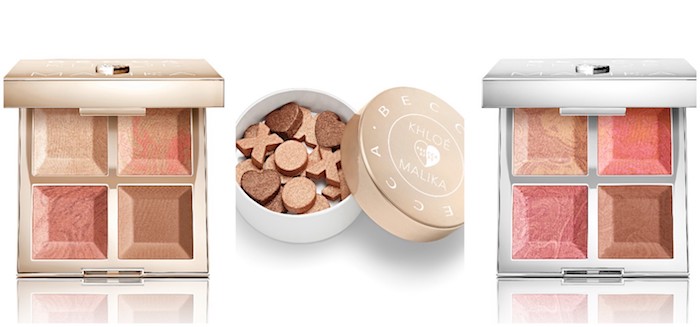 As for the Ultimate Lipstick Love pieces($24 each), they were created to complement both Khloé and Malika's undertones. Lastly, the most exciting product of the entire collection has to be the Glow Letters Highlighter ($18), which is shaped into tiny hearts, Xs, and Os.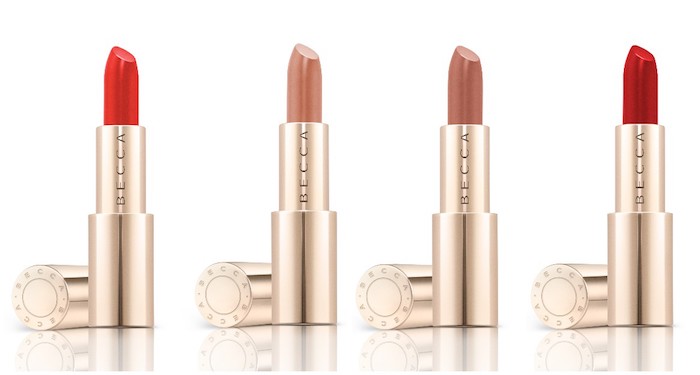 Malika told Allure that it was essential to include the highlighter into the collection, considering Khloé is the one who introduced the product to her. "She's a glow girl…Anyone who wears highlighter to the gym, you should listen to them."
You can shop the collection on December 22nd online at Ulta and on Becca's website.
Starting in January, you can shop the line at Sephora, Nordstrom, and Cult Beauty. So go ahead and call your bestie to let her know the tea on this fun and flirty makeup collection.