Khloé and Kourtney Kardashian are #SisterGoals at the Angel Ball in NYC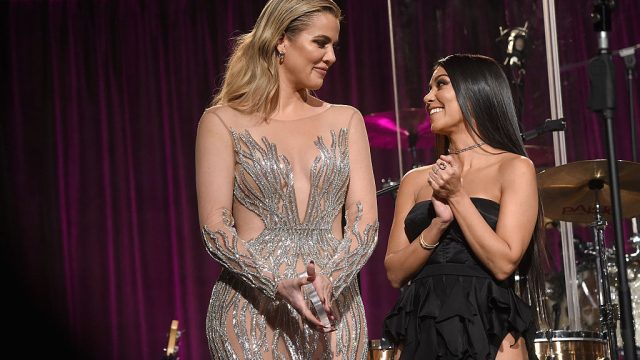 Sibling reality stars Khloé and Kourtney Kardashian slayed at the Angel Ball in NYC last night (November 21st), where they joined their mom Kris Jenner in honoring the late Robert Kardashian.
The annual Angel Ball is a fundraiser for Gabrielle's Angel Foundation for Cancer Research, an organization working towards a cure for cancer. The Kardashian patriarch died of esophageal cancer in 2003, and he was honored at the ball this year.
Big sister Kourtney rocked a black ruffled dress with some daring slits that might have left some jaws on the floor when she turned around, while Khloé wore a sheer gown with silver overlays.
Can we talk about fashion goals?!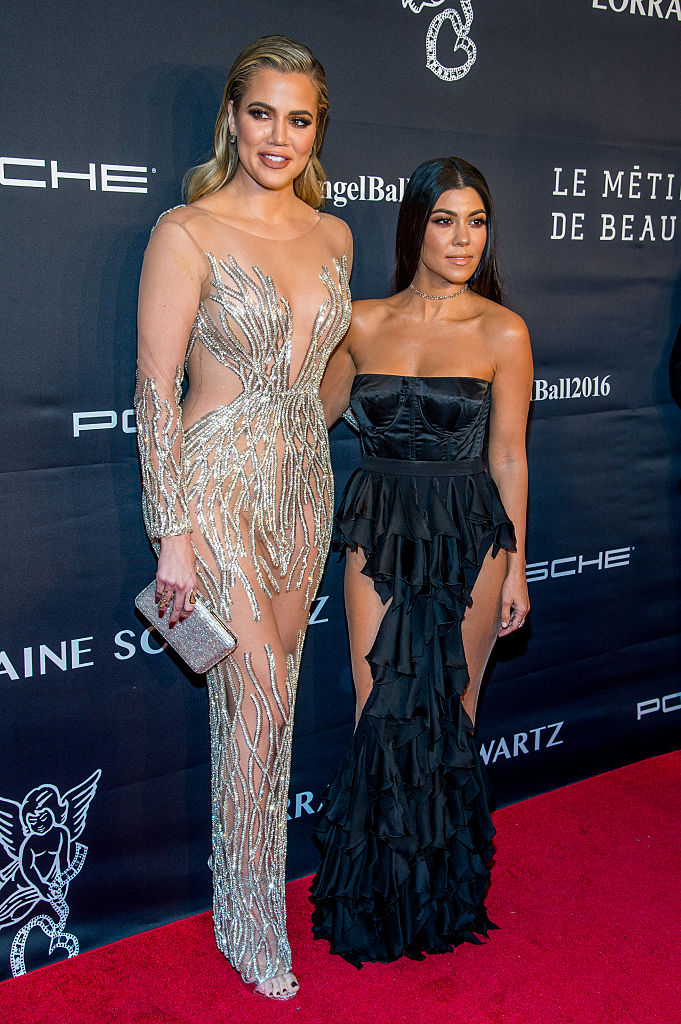 "It's a wonderful honor that they're doing this for him [Robert], and I feel really excited and blessed that we're here," Kris Jenner said at the event. Kris' boyfriend Corey Gamble also attended the event.
Khloé and Kourtney stood behind Kris onstage as she accepted the honor for her late ex-husband, making a tearful speech. There seemed to be a lot of love going around during the event, as the ladies walked together holding hands.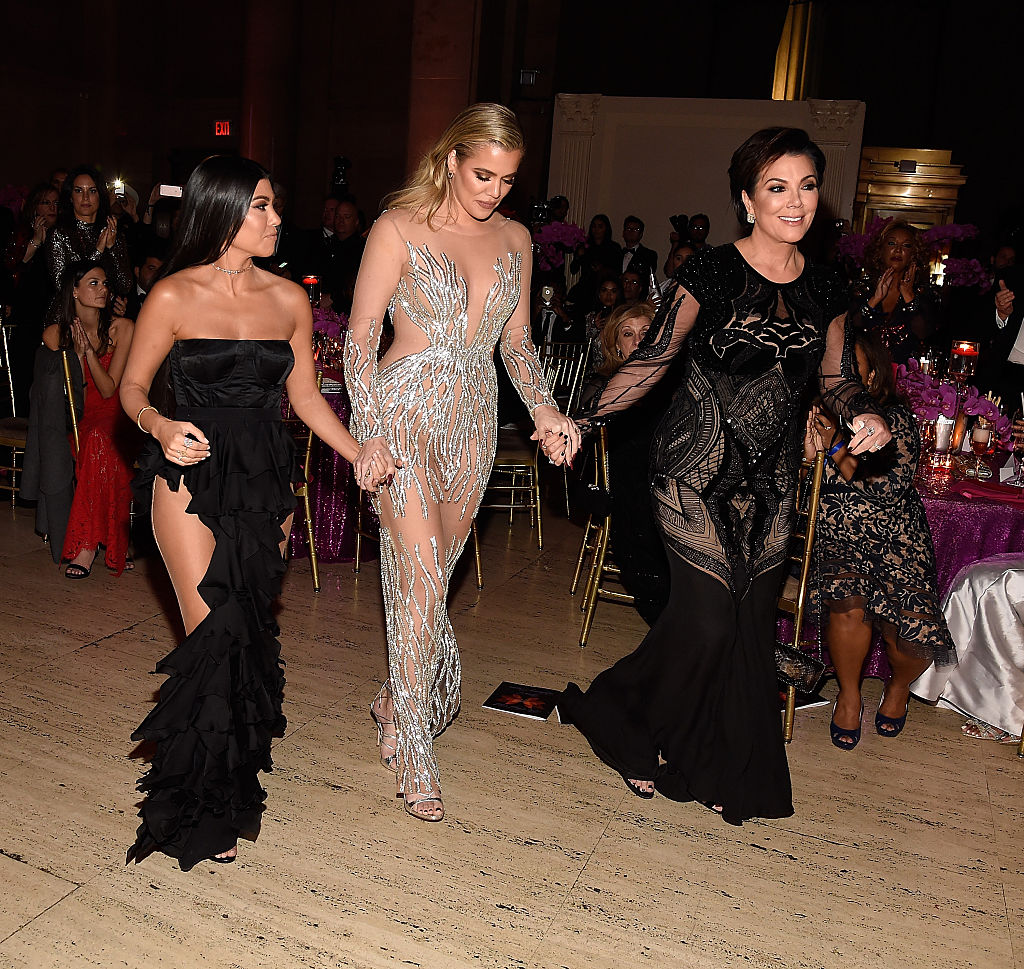 There were rumors that Kim Kardashian-West would be making her first public appearance last night since the robbery in Paris, but she did not attend.
Presumably, she's by her husband Kanye West's side; the rapper was reportedly hospitalized yesterday because of mental health issues related to exhaustion.