Khalid is opening up about his mental health struggles, and we're throwing support his way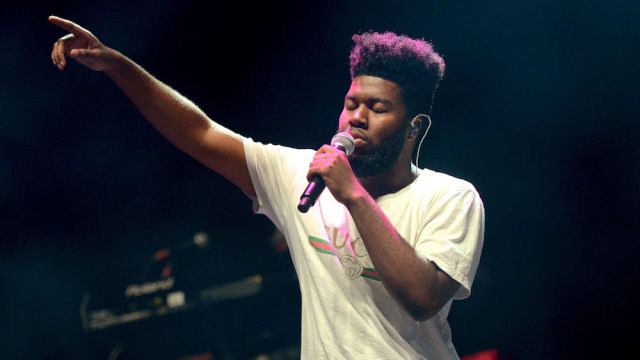 Singer-songwriter Khalid absolutely dominated the music scene this year, with a tour spanning across North America and Europe, a few award nominations, and a handful of wins. However, it seems it hasn't been all rainbows and butterflies for the Location singer. Recently, Khalid opened up about his mental health struggles via his Twitter account, and we're applauding his bravery while sending so much support his way.
Mental illnesses have often been regarded a "white people" issue or something assigned to the privileged among us by communities of color. But according to the US HHS Office of Minority Health, adult Black/African Americans are 20 percent more likely to report serious psychological distress than white adults. They're also more likely to have feelings of sadness, hopelessness, and worthlessness than their white counterparts. And while Black/African Americans are less likely than white people to die from suicide as teenagers, Black/African American teenagers are more likely to attempt suicide than white teenagers (8.3% vs. 6.2%).
Khalid began by highlighting the importance of mental health before admitting he just isn't feeling his best right now. He then shared that he suffers from "super bad" anxiety and that lately he has been "feeling very down about a lot of shit."
He also took this opportunity to encourage his followers that, despite the struggles, it truly does get better.
Finally, Khalid closed by saying he will be taking a much needed break from social media.
His fans were incredibly supportive. Many responded with words of encouragement and shared their own struggles with mental illnesses. false
We know mental health is an issue Khalid feels strongly about, as earlier this year, he teamed up with Alessia Cara and Logic to send an important message about suicide prevention. In the meantime, we hope he takes time to focus on himself and those important to hime — like his adorable dog.
https://www.instagram.com/p/BcrA0USDSJS
Again, we're sending so much support to Khalid as he navigates through this low moment, and we look forward to his return to social media.