Kehlani and Lil Wayne jumped on a remix of this tech-savvy love song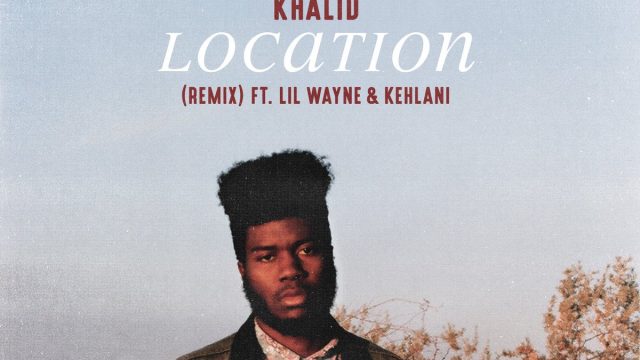 We're definitely fans of Texas R&B singer Khalid, and his song "Location." The song has a very specific premise, a testament to modern communication methods. "Location," in this case, is like "send me your location": dropping a pin. It's a catchy, sly ode to coming through. Clearly, it's catching on: The song is currently #38 on the Billboard Hot 100.
https://www.youtube.com/watch?v=0OmLMXCihKk?feature=oembed
The two guest verses mostly follow the same lyrical path. Lil Wayne opens the track with the very literal line: "I meet you at the spot, send the location." Meanwhile, Kehlani drops some cuteness into her line. "Drop me a pin, let's fall / Way deeper into whatever we're callin' it" — modernity in a couplet.
I don't know when we could hear the remix live any time soon, but here's Khalid performing the original on The Tonight Show: https://www.youtube.com/watch?v=HXJedv2PMu8
"Location" is an obvious choice for a Khalid remix. It's his lead single off of debut album American Teen, and it has a clever, memorable crux. (A similar song in that manner is Julia Michaels's "Issues.") In terms of other collaborations, I'd love to see this one happen:
Could you imagine a Lorde and Khalid collaboration on "American Teen"? Until we get something like that, we'll just listen to the original on loop: https://www.youtube.com/watch?v=