Is Khal Drogo coming back to "Game of Thrones" or is Jason Momoa just trolling us all?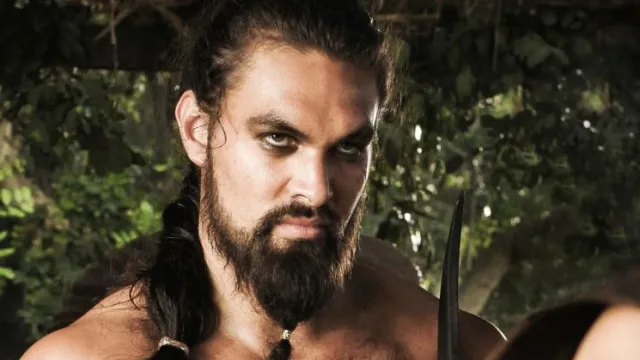 **Spoilers ahead**
The last time we saw Mr. Daenerys Targaryen, aka Khal Drogo, was in the Season 2 finale, "Valar Morghulis" and his appearance was kind of happy-sad, TBH.
"Moon of my…hey?!"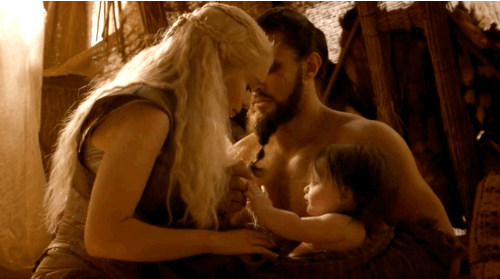 During Daenerys' vision quest inside the House of the Undying, Drogo popped up in a tent somewhere north of The Wall. They had a few tender moments, but ultimately Dany was like, "peace, see you later." (ANYWAY, it's not like he was realllllly there, right?!)
Well, WE, never stopped loving Khal Drogo either, so you can imagine our EXCITEMENT when we saw Jason post this photo on Instagram.
Here he is in NORTHERN IRELAND with Thrones showrunners David Benioff and D.B. Weiss.
WHY. IS. KHAL. DROGO. BACK. IN. NORTHERN. IRELAND?! AKA "HOME BASE" for Game of Thrones prodution?! It's not like he's just casually walking through a bar in Belfast and saying, "Oh, hey, I know those guys! Let's have a pint!"
There is something afoot in Belfast. Because he also posted this image earlier that same night.
https://www.instagram.com/p/BJV_9H7hr4e
Note this part of the caption: "Ireland I AM HOME[…]ALOHA DROGO."
As you're probably aware, IRL Drogo (Jason Momoa) is pretty much Game of Thrones' biggest fan even though he hasn't actually been on the show in several years. His off-screen support of his on-screen Khaleesi has basically become the thing of legend.
So is Jason just the biggest Thrones tease of all time? Perhaps he's just in Belfast for a little summer vacay time, because WHY NOT!? OR does this mean Jason is staying in town for a while to film NEW SCENES for Season 7 of Game of Thrones?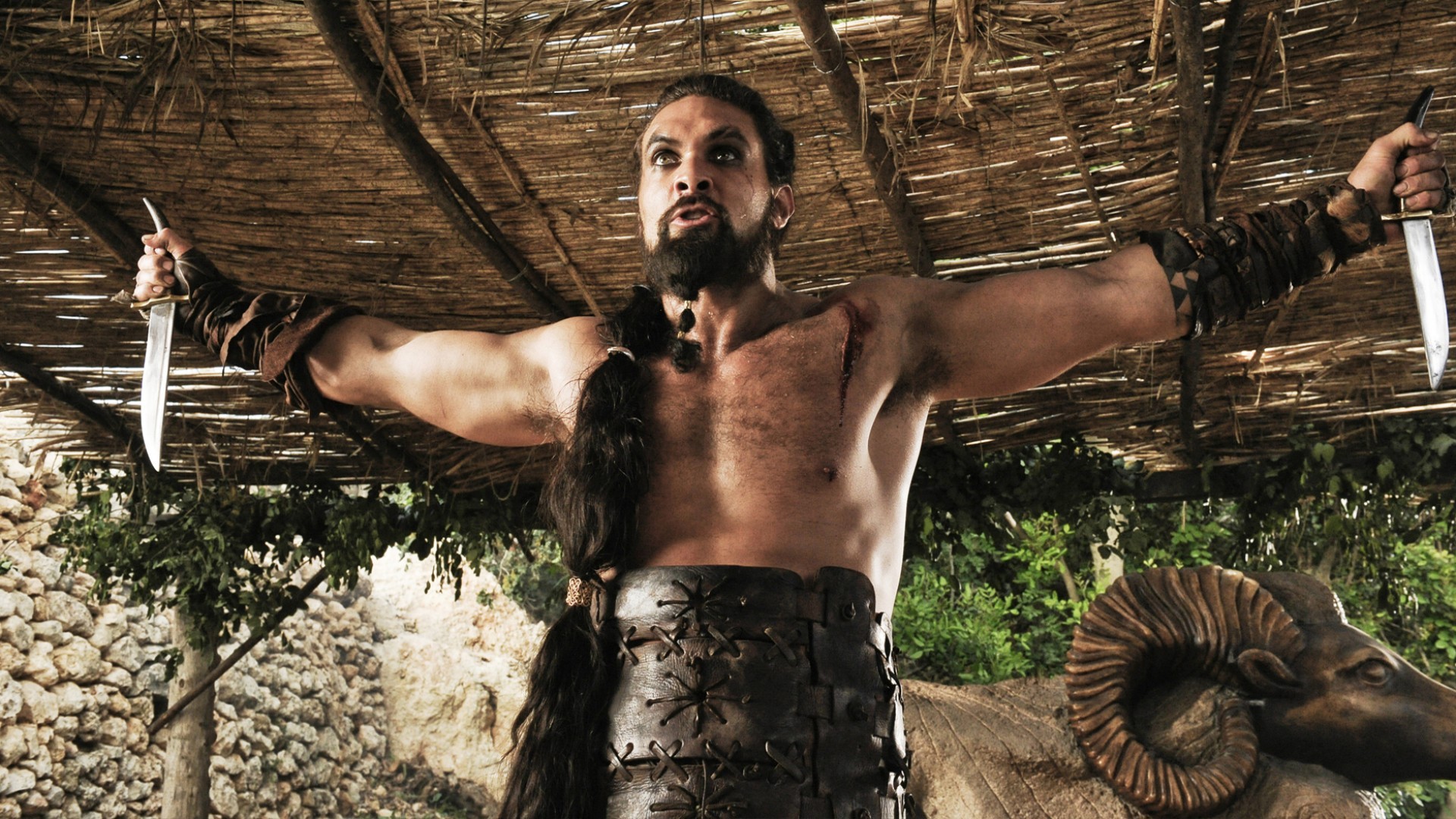 Obviously, if Khal Drogo really is coming back, we wouldn't expect to see him running around in battle, swinging that glorious Dothraki braid what with being dead and all. If anything, it'd probably be in another dream-like sequence with Dany.
101% okay with this.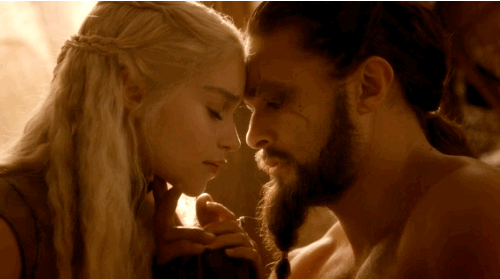 Guess we'll just have to wait until NEXT SUMMER until we find out for sure. Can 2017 get here already?!