7 signs Key & Peele's new movie will be the best thing to happen to us in 2016
If you're missing Key & Peele, we feel you. The show ended just a few short months ago, but we already feel like a part of us is gone. We miss the laughter they brought to our lives! Fortunately, the duo is coming back—kind of.
This year, Key and Peele are making the jump from TV to the movies, taking on the big screen in their first feature film Keanu. No, not Keanu Reeves—Keanu the ADORABLE kitten. The film was written by Alex Rubens and directed by Peter Atencio, two staples in the duo's Comedy Central show, so it's kiiind of like nothing has changed. If you need more reasons to celebrate, here are seven more ways we know the movie will be great. (Warning: Most of them involve Keanu.)
1. Keanu the cat.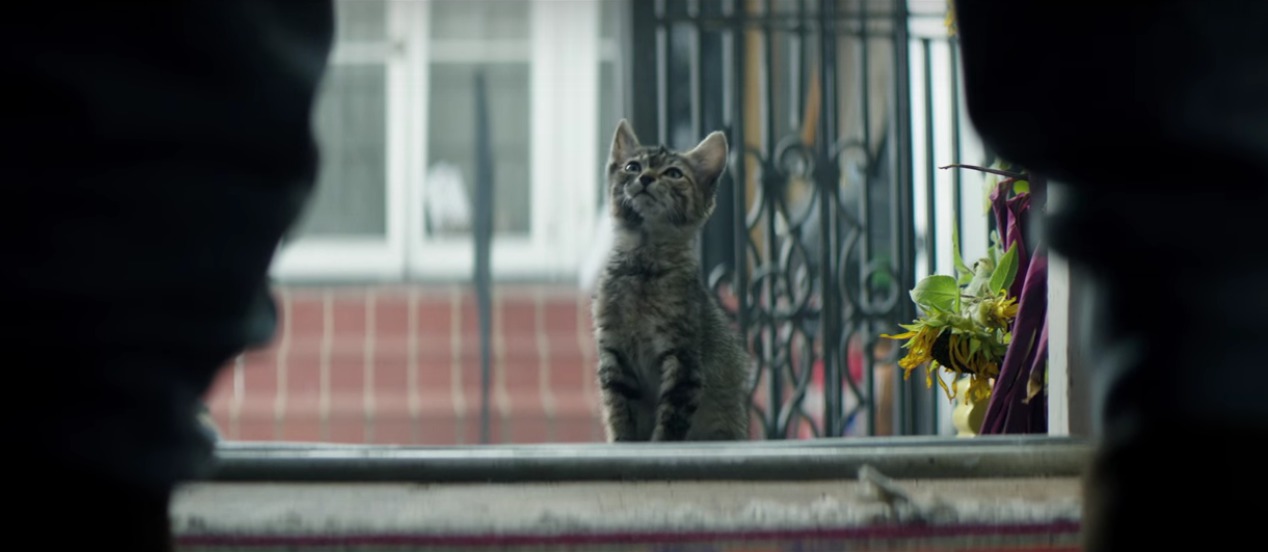 This little guy named Keanu just shows up on Peele's character's doorstep, and our lives are IMMEDIATELY changed. So cute! So tiny!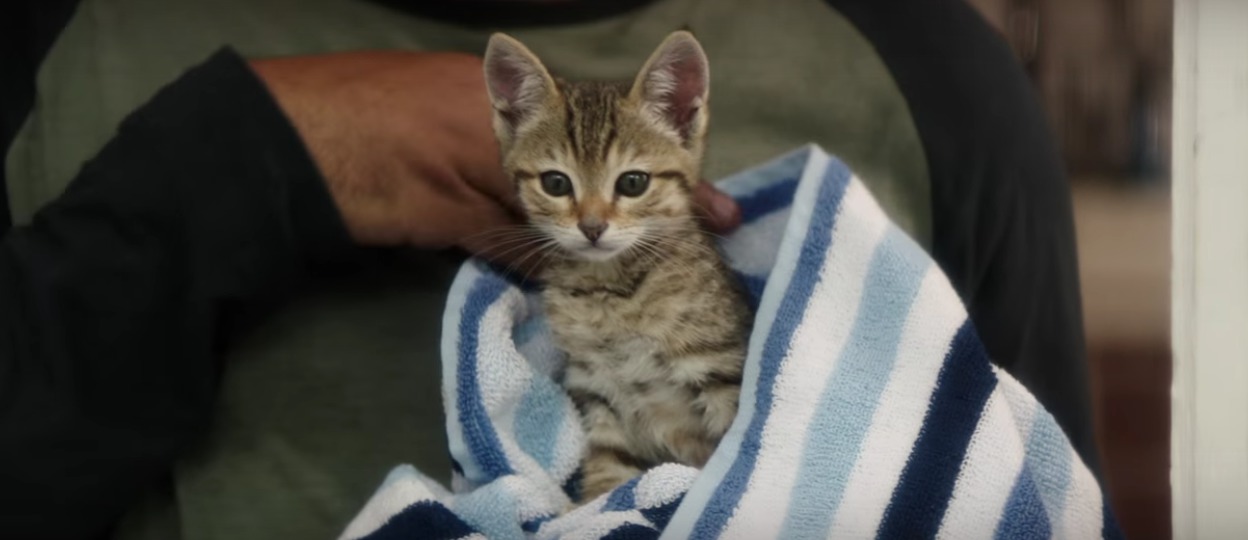 Seriously. Look at him. We are definitely looking forward to watching him play and mew on the big screen.
2. Key's shirt.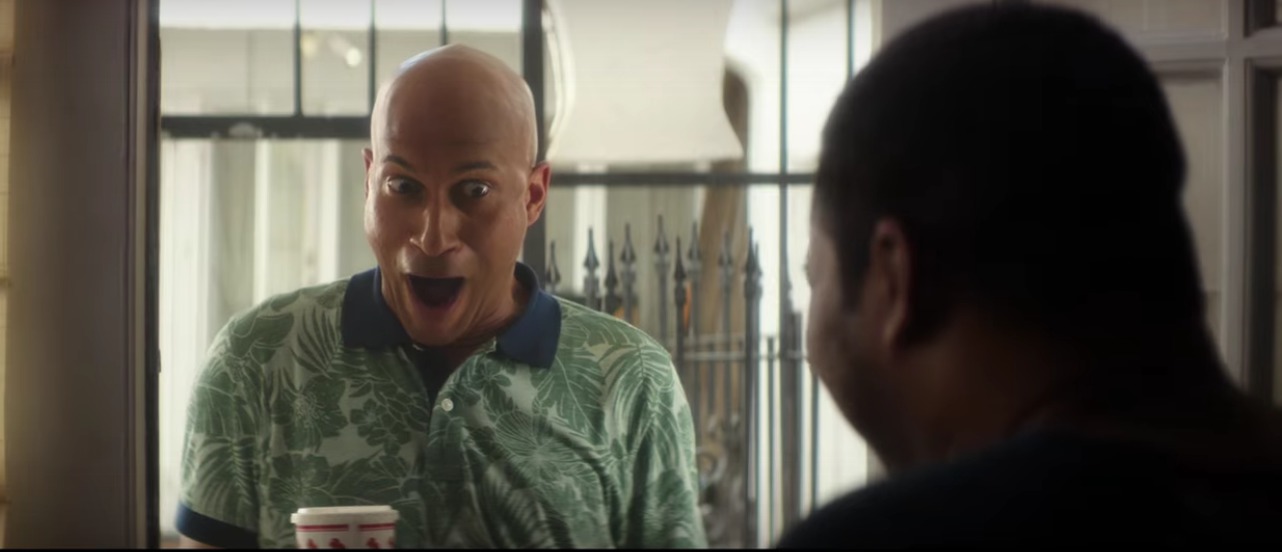 The wardrobe department on the set of Keanu was not messing around when they selected this shirt. If Key's character, Clarence, would wear this, we can't wait to see what other wacky things he'll do.
3. Will Forte with braids.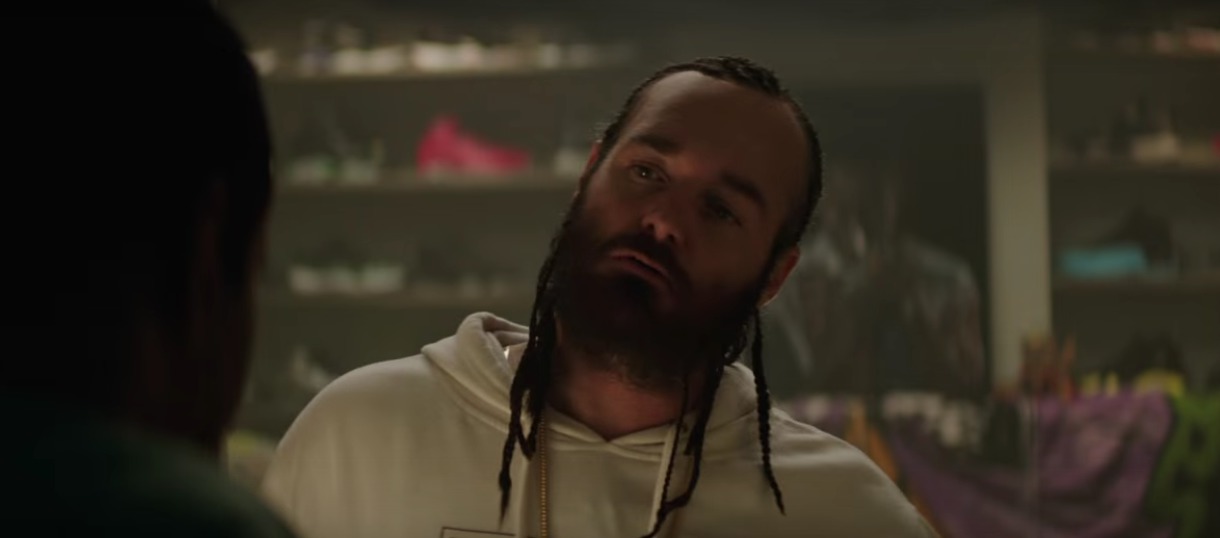 This is Will Forte like we've never seen him before. But don't let the braids fool you: He still knows what's up, and delivers one of the trailer's funniest jokes.
4. Keanu the gangster cat.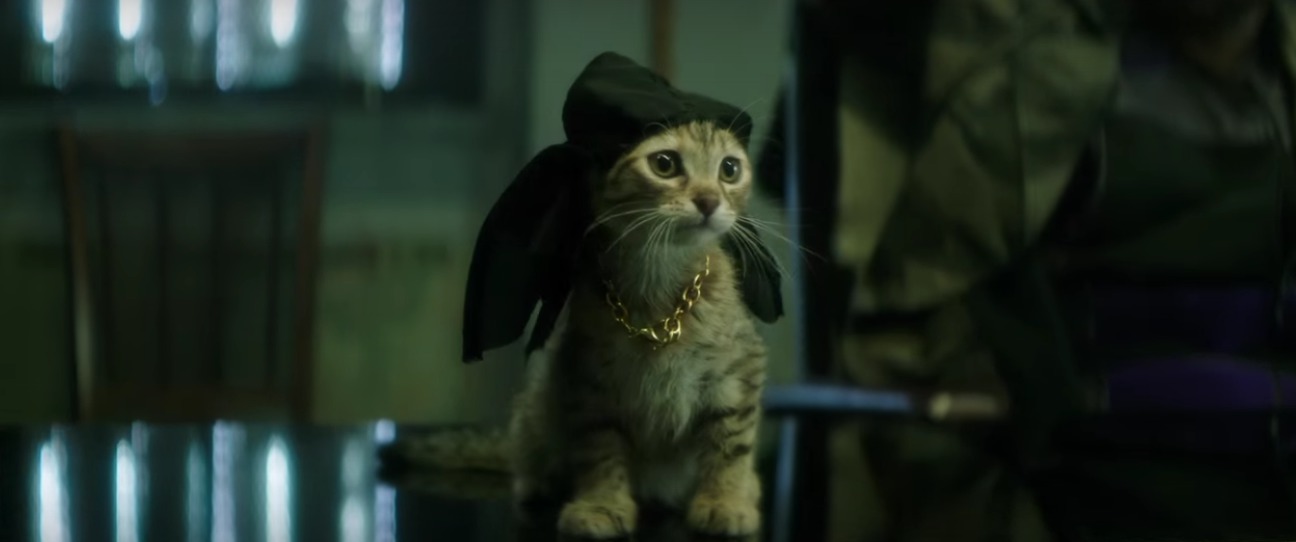 We are totally digging this look on Keanu. In fact, every animal should own a small do-rag and gold chain. It's a quick way to elevate any look.
5. More expressions like this.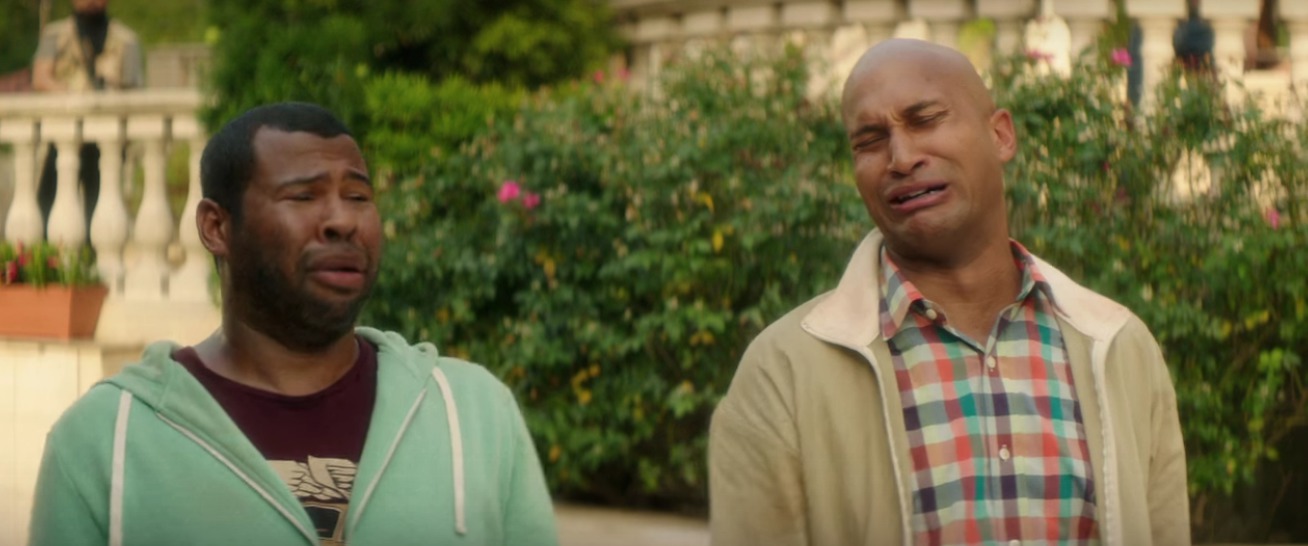 From the trailer, we know they're making this face because they just saw someone get killed for the first time. The subject matter isn't inherently funny, but their reactions to it are.
6. Kitten action sequences.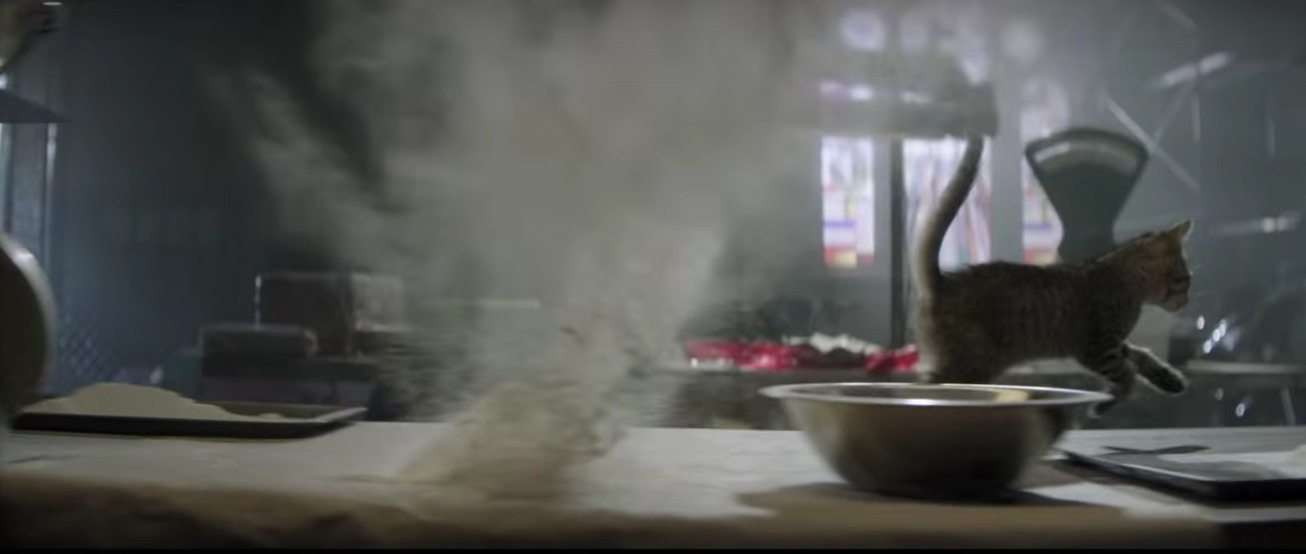 Please note that was action sequences, plural. As in there will be more than one. We see two in the trailer, and maybe if we're lucky, there will be even more in the film.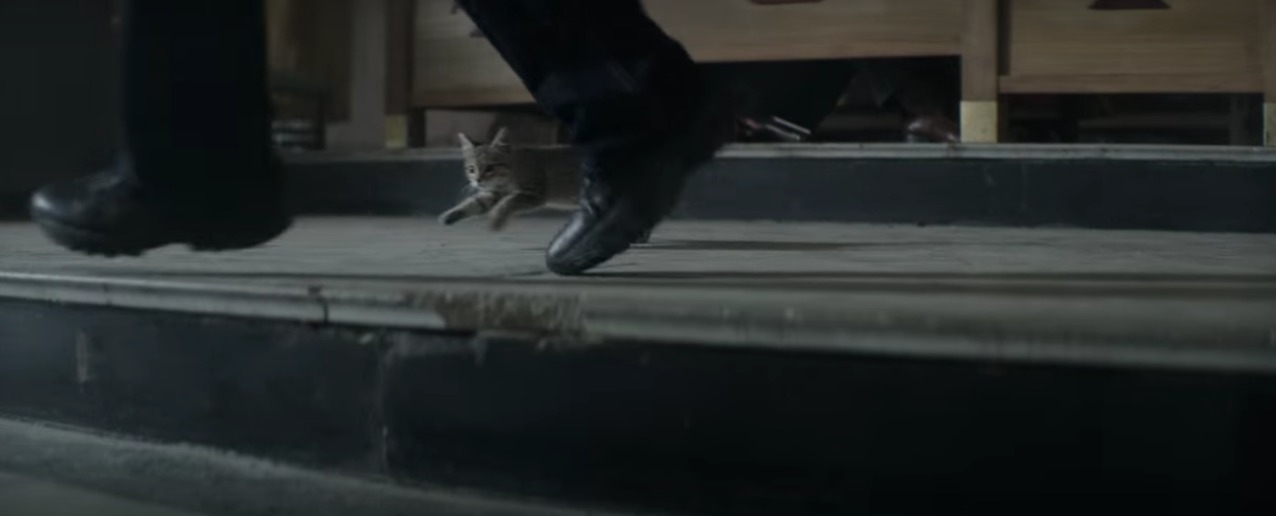 7. Key singing.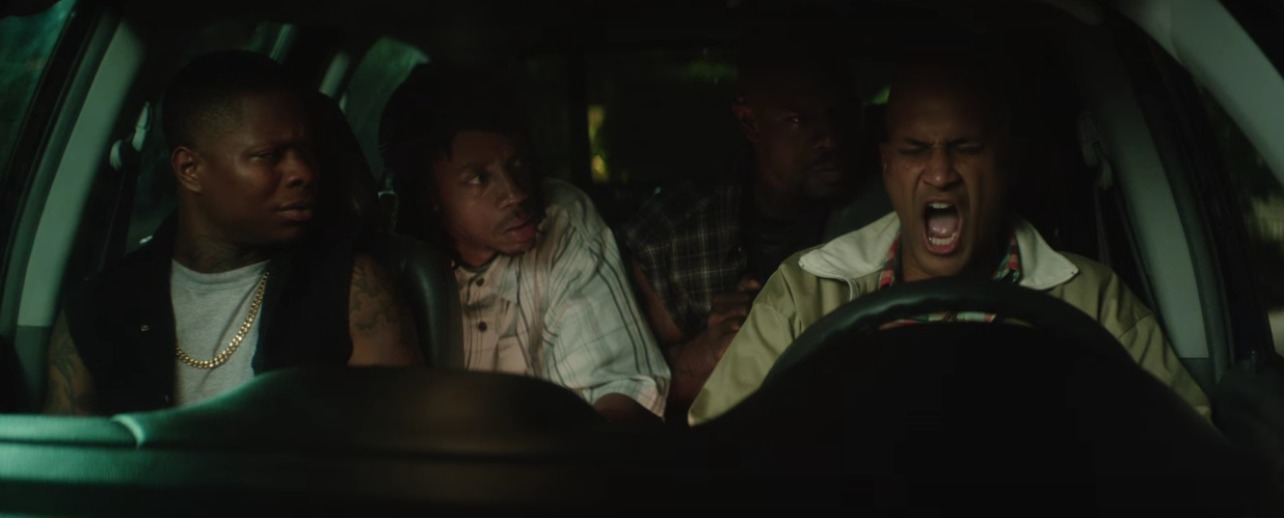 The passengers in his car don't seem to share his taste in music, but Key totally owns it. Watching him belt out the single word "Freedom" is enough to hold me over until the movie comes out.
Check out the entire trailer for more hilarious moments!
https://www.youtube.com/watch?v=KjEusWO6VPg
(Images via YouTube.)