It's official: Kevin Spacey has been fired from "House of Cards" — and they're rewriting season 6 without him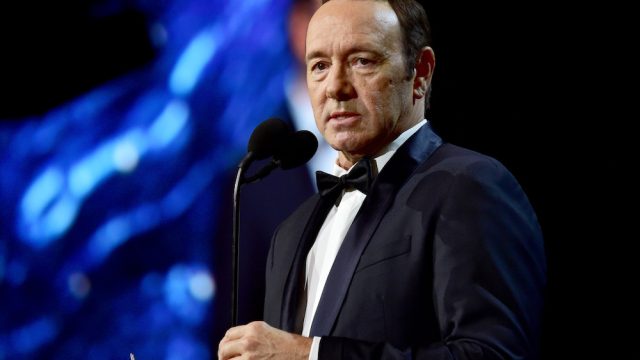 Netflix isn't taking the Kevin Spacey sexual assault allegations lightly at all. According to Variety, not only is Kevin Spacey suspended from House of Cards, but Netflix is also rewriting season 6 of House of Cards without him. The news comes just a couple of weeks after actor Anthony Rapp recounted an alleged event where Spacey assaulted him when he was 14 years old.
Sexual assault and harassment in Hollywood has been a heavy topic of discussion as of late. And a lot of the recent coverage can be attributed to the many assault allegations brought up against famed producer Harvey Weinstein. Which, have racked up to a total of 70 women thus far. But since coming forward, Rapp's story has encouraged many others to share of their experiences working with Spacey. And that number includes eight House of Cards employees.
Upon hearing about the news, Netflix has taken serious measures to keep their employees safe. The streaming service's decision to end House of Cards after season 6 predated the Spacey allegations. But a Netflix representative declared recently that Spacey would not be included in any further production of the series — point blank, period. And though deservedly severe, losing House of Cards isn't the only repercussion Spacey is going to experience.
Netflix has decided to cut ties with Kevin Spacey altogether.
Including firing Spacey from an upcoming Gore Vidal biopic, in which the actor starred and produced.
Currently in postproduction, the biopic was scheduled for a 2018 release. But it looks now like that won't be happening. One thing's for sure. Netflix is taking a serious stance against sexual assault and harassment. And that's something to celebrate.