Kevin Federline opened up about co-parenting with Britney Spears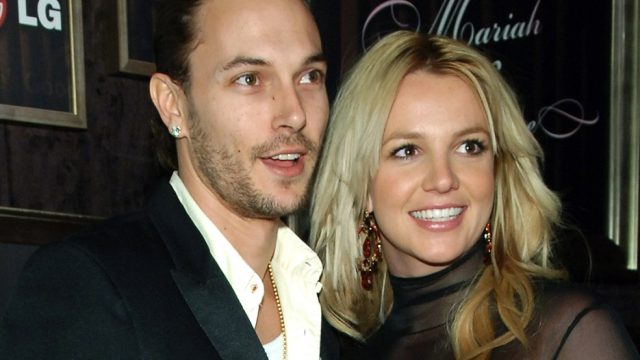 Well, if this isn't proof that former spouses can work things out, we don't know what is. In a recent interview with Bravo's Personal Space, Kevin Federline talked about co-parenting with Britney Spears, and it seems like they have a good schedule going. Federline, who got remarried back in 2013, seems to understand that being peaceful is the best solution. That said, there are definitely a few hardships.
Jayden and Preston, the ex-couple's two sons, are currently 10 and 11. (It seems like only yesterday they were born, right?) Besides Spears, Federline also shares custody of two children with Shar Jackson — and has two of his own with current wife Victoria Prince. So, his fatherhood schedule is a bit hectic. Even so, he thinks that "it wasn't always easy, but it's a lot easier now."
 But of course, since Preston and Jayden have such a famous mom, there are often a few obstacles. For one, since Spears is currently on tour, Federline didn't get to see the boys for Father's Day.
"When you are co-parenting, you have to be willing to give up some of the things you would really like to do," Federline noted. "My boys will be gone; their mom's off in Asia on tour. They are with me until the 15th, and then they are gone for the rest of the month.
But, that doesn't mean that he doesn't get a lot of quality time with his kids.
In fact, he seems more than thrilled with Preston's latest hobby.
"Preston kind of knows how to DJ," he said. "He wants to learn more. I got him Ableton on his laptop, so he kind of messes with that. He hasn't completely dived into it, and I don't want to force him. I want to make sure it's something he really wants to do. He's really big into the EDM trap music scene."
They grow up so fast.
We think that Federline is totally rocking the fatherhood role — and even though he didn't get to spend his holiday with Preston and Jayden, we hope he had an amazing Father's Day.