Kesha thanked her fans in a super powerful speech on Thursday, and WE'RE WITH YOU GIRL!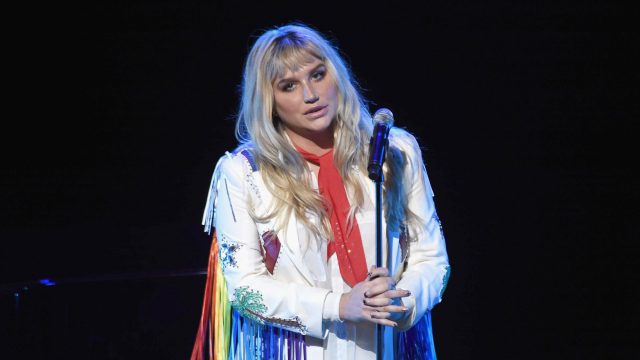 You can't keep a good woman down.
On Thursday, during a performance in Brooklyn, Kesha took time out to thank fans who've stood by her during her lawsuit against music producer, Dr. Luke. And in the process reminded us how much of a bad-ass she truly is.
"I honestly don't know if I would have made it the past few years without you guys, some of you may know I'm in a lawsuit," the 29-year-old told the crowd. "Thank you for standing by me."
Almost two years ago, Kesha filed a lawsuit against the music producer which led to a contentious legal battle. In court documents, she accused Dr. Luke of sexually, physically, verbally, and emotionally abusing her for about a decade. Taking to Twitter, Luke denied all claims made by Kesha but the pop star remains steadfast — and we totally support her.
"I think that there's some people that were thinking I'll just sit around waiting to die. That somebody f---ed with the wrong woman!" she continued.
The glitter goddess also referenced the lawsuit by apologizing for not being able to perform her new music.
"I could not do this without you so f---ing thank you. I can't share my new music with you. Keep praying, someday it will come. I can't wait for that."
This is because Dr. Luke has since countersued for breach of contract and defamation, preventing the singer from recording and releasing any music without him.
https://www.instagram.com/p/BKrsyIXAHpm
Kesha closed with these powerful words:
"No one can own you. Because to truly own you means to own your happiness. No one can own your f---ing happiness. Promise me you will never let them take that from you! Ain't nobody got time for hate. Always have hope in your heart. I do!"
She has left us hopeful, our girl is a fighter and with the continued support of her fans we're sure we'll be getting some new jams as soon as it's possible.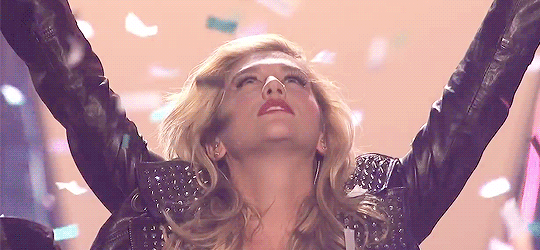 Thursday's show was one of 17 stops on the Kesha and the Creepies tour, which concludes October 1st.
H/T People